Host your celebration at a one-of-a-kind venue in the heart of Snowmass Village, Colorado. The restored wooden farm buildings turned art studios provide a warm atmosphere in winter and a charming scene in summer.
Book the Ranch
Anderson Ranch provides a canvas that you can use to create a unique and memorable celebration in the mountains. We offer unique customizable packages for all events that include private art-making experiences, catering, as well as on-site lodging for you and your guests.
Private Event pricing starts at $5,000.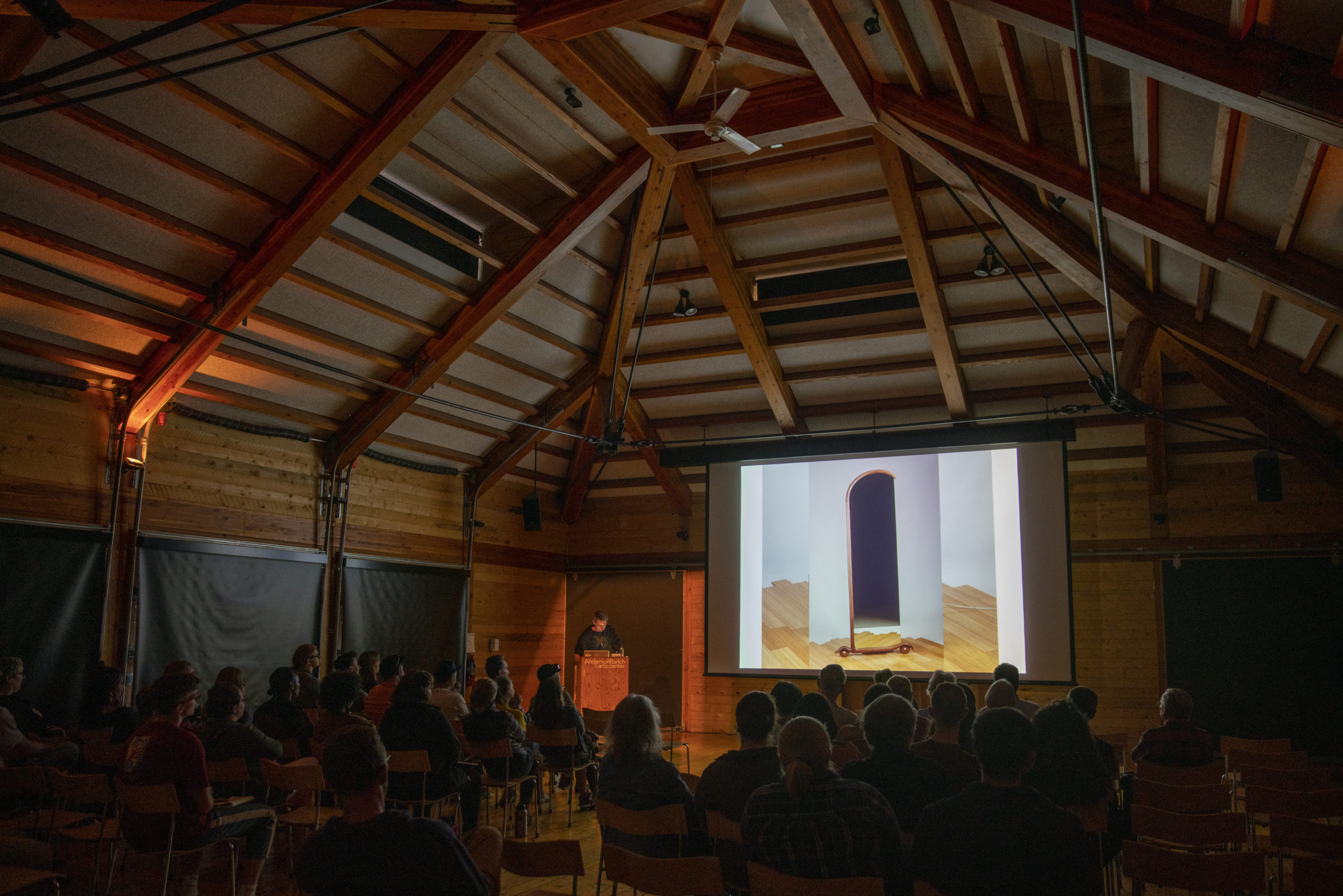 Tented Events
Create a tented ceremony or reception on the Ranch's central lawn. Surrounded by charming art studios on all sides with beautiful landscaping, the central lawn provides a wonderful gathering space.
Reception Hall
The perfect location to host an intimate reception, Schermer Meeting Hall has all of the Audio-Visual capabilities that your event will require. Throw open the sliding garage doors in the summer to create an indoor/ outdoor flow.
Private Cabins
Prepare for your special event in one of the private cabins on the grounds. Have an intimate location for a champagne toast with your loved ones before joining the party.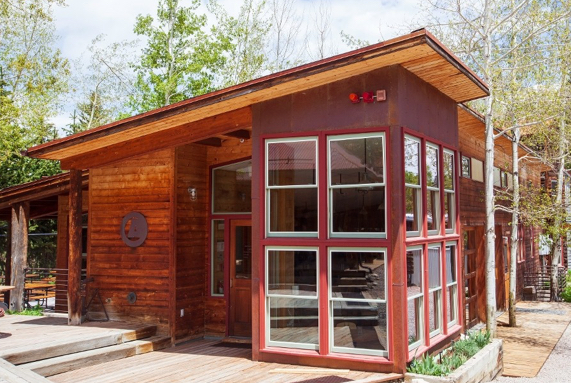 Café
Small events can be hosted on the deck of the café with a nice indoor/ outdoor flow. The deck is a tented space that provides protection from the elements in the summer.
Art Studio
If you choose to structure your event around a private art-making experience, you will have access to an art studio on campus.
Proteins
NegiMaki Skewers w/ Sweet Soy Glaze, Sesame Seeds, Chives (GFO)
Yakitori Skewers w/ Sweet Chili Chipotle Glaze, Micro Cilantro (GF)
Filipino Chicken Adobo Lollipops, Crushed Peanuts, Cilantro, Puffed Rice (Contains Nuts)
Artisan Cheese and Charcuterie Board (VGO, GFO) Vietnamese Chicken Salad Cups (GF, VGO)
Oaxacan Chicken Mole Bao Buns, Toasted Pepitas, Micro Cilantro, Smoked Lime Crema, Sesame Brittle (Contains Nuts)
Korean BBQ Brisket Tacos, Kimchi, Shiso Verde, Chives (Contains Shellfish)
Bossam (Korean Roasted Pork) lettuce cups, Korean Chili Sauce, Pickled Cucumbers, Puffed Rice, Leeks
Fried Chicken Tacos, Chili Infused Honey, Cilantro Chimichurri, Crushed Peanuts
Braised Short Ribs Pastry Cups, Sake Soubise, Tea Pickled Fennel, Green Onions
Vegetarian, Vegan & Pescatarian
Farmhouse Crudités, Black Garlic Hummus, Edible Soil, Roasted Potatoes (VG, GFO)
Vegetarian Vietnamese Summer Rolls w/ Peanut Sauce (VG, GFO)
Spicy Mustard Soy glazed Edamame & Charred Shishitos (GFO, VG)
Korean Rice Cakes & Shrimp Skewers w/ Citrus Chili Glaze (GF, PES)
Smoked Salmon w/ Puffed Sesame Rice Chips, Lemon Creme, Sweet Pea Puree, Miso Caramel, Ume Powder (GF, PES)
Hawaiian Tuna Poke, Spiced Wonton Chips, Chili Garlic Dressing, Herb "Caviar" (PES, GFO)
Sweets
Mixed Tea Infused Cookie Platter
Salted Caramel Peanut Pretzel Blondie Bars
Marbled Coconut Mochi Cake (GF/DF)
Mini Fruit Tarts
Cake Pops