Current Artists-in-Residence
Oolite Arts "Home + Away" Spring 2022 Artists-in-Residence
Anderson Ranch is elated to continue our partnership with Oolite Arts, one of Miami's largest support organizations for visual artists, and welcome 14 new residents for their "Home + Away" program in February 2-March 9, 2022. The artists spend their time creating work on campus and engaging with the community.
Autumn Casey
Autumn Casey (b. 1987, West Palm Beach, FL) acts as a one woman-recycling center to her immediate friends and family. Using the studio as a creative system to organize the flow of life's contents that she finds herself surrounded by. Her practice, which moves from sculpture to collage, as well as video and performance, considers the history of the found object and assemblage-redeploying existing materials or moments in unexpected, idiosyncratic ways.
She received a Bachelor of Fine Arts from the New World School of the Arts, Miami, FL. and a Masters Degree from the Pennsylvania Academy of the Fine Arts, Philadelphia, PA. She is represented by Primary (Miami) where she has had two solo exhibitions, and was selected to have a solo booth at Art Wynwood in 2015. Her work has also been included in group exhibitions at The Pérez Art Museum Miami, FL; The Museum of Contemporary Art, Miami, FL; Vox Populi, Philadelphia, PA; Practice Gallery, Philadelphia, PA, among others. Her work is collected by the Museum of Contemporary Art, North Miami, The Pérez Art Museum Miami and in private collections in Miami and New York City. She currently lives and works in Miami, FL.
Ben Paljor Chatag
Ben Paljor Chatag is a Tibetan American contemporary multi-disciplinary artist. He was born in Lhasa, Tibet, lived in Northern India as a refugee and now calls the United States his home. His practice explores current social, cultural and political issues using Tibetan philosophy to illuminate contemporary challenges. Ben has an M.F.A. from Maryland Institute College of Art, Mount Royal School of Art (2020). He has also studied traditional Tibetan Thangka painting in Northern India. His work has been shown in solo and group shows in New York and Maryland. He most recently completed a residency in the Summer 2021 at 77Arts and Co- Curated an Exhibition of Allen Ginsberg photos of the Tibetan master Gelek Rimpoche at Tibet House USA Gallery which is up through January 16, 2022. Ben lives and works in Miami.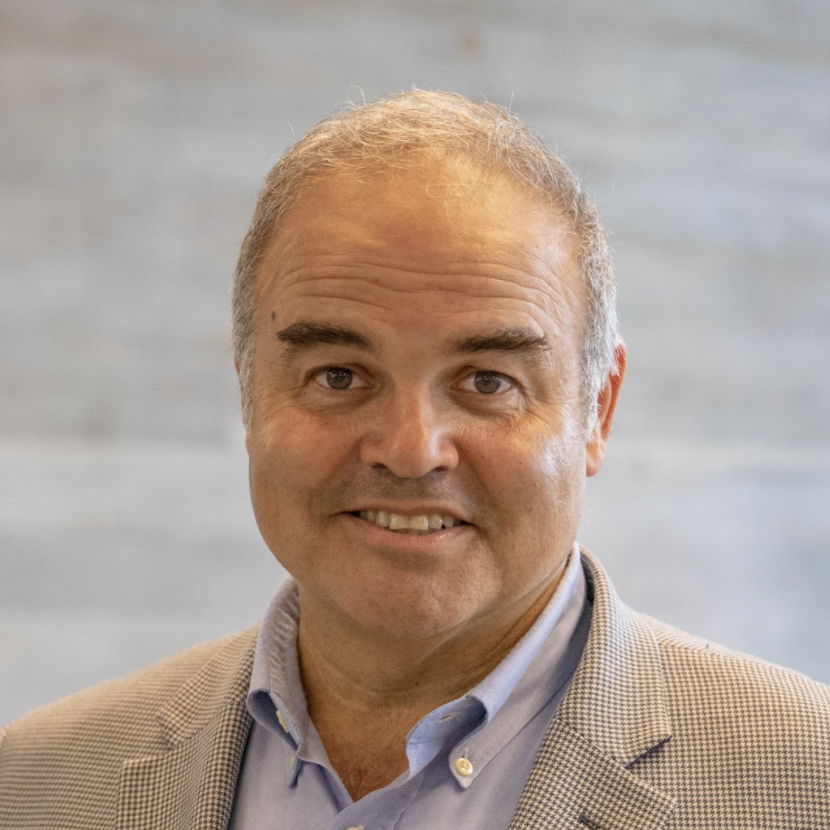 Xavier Cortada
Xavier Cortada makes work that generates awareness and action towards issues of global climate change, sea level rise, and biodiversity loss. Using art's elasticity to engage others, Cortada educates and inspires community members to work and learn together to solve the community's problems. Over the past three decades, the Cuban-American artist has created art at the North and South poles and across 6 continents, including more than 150 public artworks, installations, collaborative murals and socially engaged projects. He has been commissioned to create art for CERN, the White House, and the World Bank, among many other art, science, history, and government venues.
Cortada was recently awarded the Environmental Law Institute's National Wetlands Award for his Reclamation Project (2006-present), a long-lived community activation ecological art intervention that, together with its spinoffs, has engaged scores of Floridians, youths to adults, in learning about and addressing the widespread disappearance of Florida's native vegetation. The Miami artist serves as professor of practice at the University of Miami Department of Art and Art History, with secondary appointments in the School of Law and the Miller School of Medicine.
Diana Eusebio
Diana Eusebio is a Peruvian-Dominican multidisciplinary artist based in Miami, FL. Working across photography, fashion design, and textiles, Eusebio researches the lived experiences and intersections of global Blackness and Latinx identity. Eusebio's dreamlike and colorful work focuses on the body and garment as tools for fashioning stories exploring identity, cultural expression, and representational freedom. From 2014 – 2020 Eusebio lived, worked, and studied in New York City, Florence (Italy), and Baltimore, receiving a BFA degree from the Maryland Institute College of Art in Fiber with a minor in Photography and concentration in Experimental Fashion. In 2016, from over 12,000 applicants, Eusebio was announced by the Barack Obama administration as a U.S. Presidential Scholar in the Arts– the highest national honor for a young artist in the United States. She went on to participate in Artist-in-Residence and Fellowship programs –at the Deering Estate, Miami, 2021-22; Red Hook Labs, New York, 2019; PRIZM Art Fair, Miami, 2019; and YoungArts, Miami, 2016– and has exhibited in prestigious national and international institutions –including the Museum of Modern Art, the Hall of Nations at The John F. Kennedy Center for the Performing Arts, Gregg Museum of Art and Design, Rubell Museum, Parsons The New School of Design, Maryland Institute College of Art, School of Visual Arts, and Palazzo Dei Cartelloni. Most recently, in 2021, Eusebio was selected as an Oolite Arts Ellies Award recipient, which supports her ongoing body of work "MIRROR: A Reflection of the Black + Latinx Diaspora," expected to be exhibited at the African Heritage Cultural Arts Center (Miami) and self-published into a monograph in 2022.
Mark Fleuridor
Mark Fleuridor is a Haitian American artist born and raised in Miami, Florida. He graduated from the Maryland Institute College of Art with a BFA in Painting. Fleuridor explores his own personal history within his background and familial experiences through painting, quilting, collage and patternmaking. Recent exhibitions include Untitled Art Fair, Johanssons Projects, Miami Beach, Fl, Art and Cultural Center, Fort Lauderdale, FL; Sperone Westwater, Bowery, NY; and Prizm Art Fair, Miami, FL. Residencies Fleuridor has completed includes Atlantic Center for the Arts, New Smyrna Beach, Fl; Vermont Studio Center, Johnson, VT; and Oxbow Artist Residency, Saugatuck, MI. Fleuridor was a recipient of the Oolite Arts Ellies Award 2020 for his project Being Held. He has also been a visiting lecturer at multiple institutions including Perez Art Museum Miami (PAMM), Florida International University (FIU) and Auburn University.
Monica Lopez De Victoria
Monica Lopez De Victoria (b. 1980, Gainesville, FL, USA) is a multi-disciplinary artist and performer in Artistic Synchronized Swimming. For the past 20 years Monica has woven these two art forms together. Her colorful geometric aquatic videos, performances, and textiles investigate emotional volume in space and movement in the 4 dimensions.
Monica's art work has been featured in international exhibitions such as "Uncertain States of America: American Art in the 3rd Millennium" curated by Hans Ulrich Obrist, Daniel Birnbaum, and Gunnar B. Kvaran, the Moscow Biennale of Contemporary Art, and PERFORMA in NYC by Roselee Goldberg. Her work has been seen and written about in L'Officiel magazine, The Guardian, STEP Inside Design, the New York Times, the Wall Street Journal, Vogue Italia, and on the cover of ARTnews magazine.
Monica's artwork also is a part of permanent collections of the Van Abbe Museum in the Netherlands and the Perez Art Museum Miami as well as other public and private collections. Monica has participated in residencies in Canada, New Zealand, Mexico, and the USA and has recently been supported by the Bauhaus Foundation for residency projects in Germany and South Korea.
Jessica Martin
Jessica Martin is a visual artist working across disciplines including painting, sculpture, architecture, and design. She graduated with a Bachelor's of Fine Arts in painting from NWSA in 2016, and with a Master of Architecture (M.Arch) from the School of Architecture at Taliesin in 2021. Among many things, her practice explores material ecology, erosion, and decay. She shares a collaborative design practice with Deon Rubi under the moniker NUN; their work operates within a wide margin that includes installation, furniture, and objects. She is also the co-founder of Cube, a music label and curated series of electronic music and live performances. Martin's work has been exhibited at Design Miami, Museum of Contemporary Art Miami, CIFO, Locust Projects, Tile Blush, Sight Unseen, Bas Fisher Invitational, Spinello Projects, Noguchi Breton, and Jonald Dudd.
Francisco Maso
Francisco Maso (b. Havana, 1988) is an AfroLatinx visual artist living and working in Miami. He received a Bachelor's degree in Stage Design from the Instituto Superior de Arte (2014) and is a graduate of both the Behavior Art School (2009) and the San Alejandro Academy of Fine Arts (2007).
Maso's artwork delves into the contemporary understanding of socially shaped "unconscious behaviors" and challenges what is accepted by society as natural, necessary, and normal. Key projects include: Post PostProduction Project (2012-2015), that explored the audiovisual piracy phenomenon and its social implications; Aesthetic Register of Covert Forces, a geometric archive of striped polo shirts worn by the undercover political police in Cuba; and Obtuse Exercises for Dissenting Bodies, a study of the positions assumed by dissident bodies in relation to "police control dispositive."
Chris Molina
Chris Molina (he/him) is a Miami-based filmmaker whose work focuses on queer stories revolving self-reflection. He leans heavily on his own personal experiences, often blurring the line between fiction and autobiographical. His films have gone on to play festivals like Indie Grits, New Orleans Film Festival, and Florida Film Festival. He was also named a finalist for the Sundance Ignite Fellowship in both 2020 and 2021. Chris has worked closely in the planning and execution of multiple Miami based film festivals and screening programs. In 2020, he began the Sun Pass Film Festival, a festival spotlighting both established and emerging filmmakers from Miami and Florida.
Reginald O'Neal
Reginald O'Neal (L.E.O.) (Miami, Florida 1992) began painting in 2012, soon meeting his friend and mentor, Alejandro Dorda, who would teach him classically. In 2014, L.E.O. took his first trip to Europe to complete murals in Austria, Norway, and Spain, as well as exhibit in a collective show alongside his teacher in Berlin, Germany. In the years since, Reggie has focused on canvas work, residencies, and murals that embody his community surroundings, experiences and beliefs.
Marielle Plaisir
Marielle Plaisir is a French-Caribbean multimedia artist who combines painting, drawing and performance to present intense visual experiences. Her work examines social domination from the time of slavery until now. The common thread is a critique of prejudice, according to which political power is supposedly "a natural fact." Through her art, Plaisir declares that power is not a "natural fact" but rather, a political one that emerges under specific conditions within specific sociocultural and historical contexts. She engages in the deconstruction of those conditions and reconstructs a world in which no one dominates or reigns; instead, everyone moves freely between reality and imagination.
Plaisir earned a Master of Applied Arts (University of Bordeaux III, France) and a graduate degree in art and scenography (Honors Advanced School of Fine Arts and Decorative Arts of Bordeaux, France.) Plaisir has exhibited in international biennials including in Sao Paulo, Dakar, Benin, Florence and Dublin. Plaisir's recent shows include "Acta Non Verba" at NSU Art Museum Fort Lauderdale, a solo show at Museum of Contemporary Art North Miami, and "Visionary Aponte" at NYU. She recently received a prestigious South Florida Cultural Consortium award.
Terence Price II
Terence Price II was born in Carol City Florida and is a graduate of Miramar High School. His use of street photography is a form of documentation which seizes on the highs and the lows of family life and the surrounding community. While roaming the streets of Miami he aims to "capture" moments that move him deeply and invites the viewer to share in this experience.
Victoria Ravelo
Victoria Ravelo is a visual artist born and raised in Miami to Cuban exiles. Her practice seeks to integrate sociocultural nuances and shared histories from our environments into our awareness. Ravelo earned an MFA from Tyler School of Art and Architecture at Temple University in 2021, and a BFA from the University of Miami in 2015. Recent solo projects include: LAB MFA: Hidden in Plain View, a participatory installation made in collaboration with the public while in residence at Locust Projects in 2021, and A Place for Us, Temple Contemporary, Philadelphia, PA, 2021. Recent group exhibitions: but when you come from water, The Chapter House, Los Angeles, CA, 2021, La Casa Vacia, Havana, Cuba, 2021, as well as debut curatorial project: Familiar Distances, Edge Zones, 2021.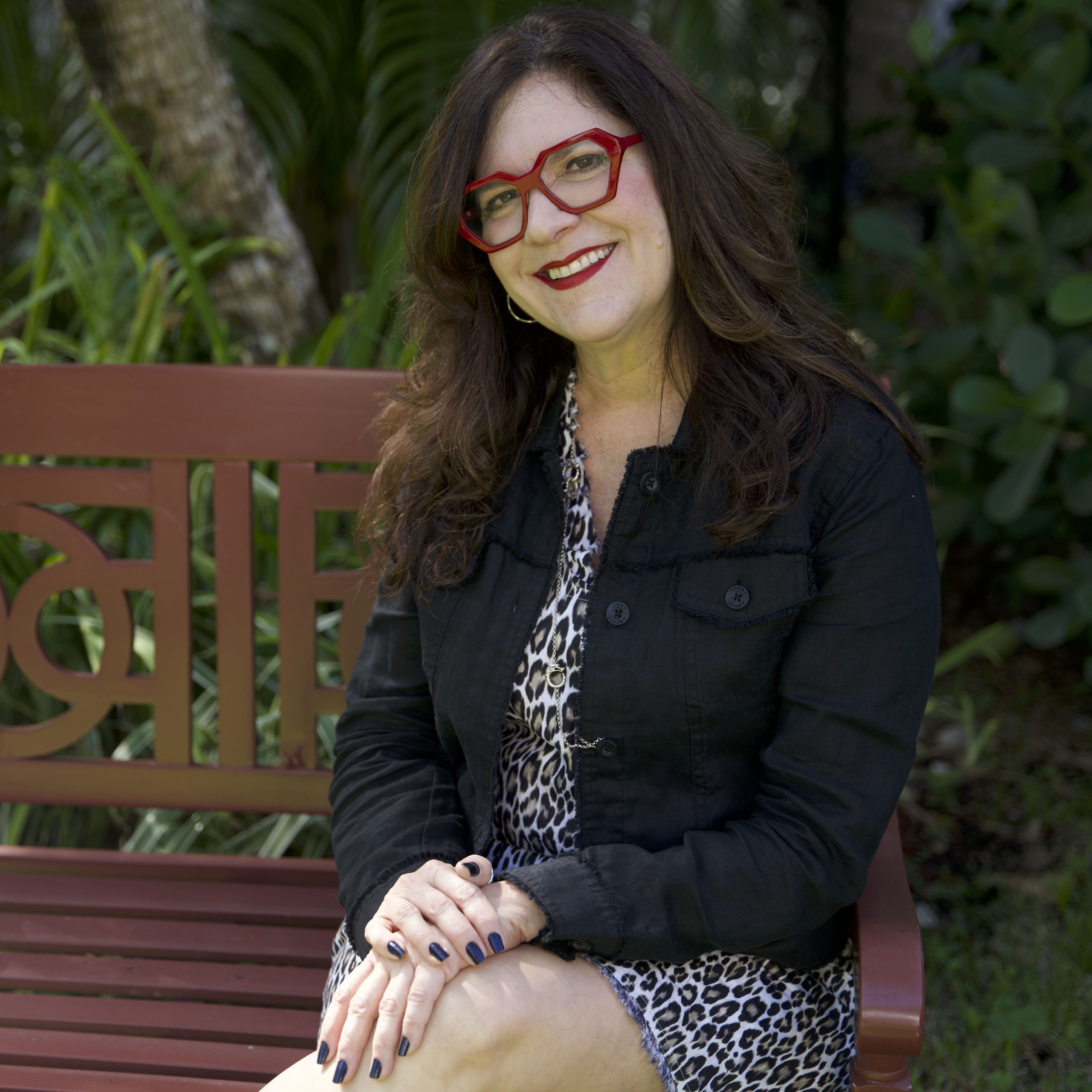 Enma Saiz
Enma Saiz is a visual artist working in multiple disciplines, most recently in sculpture and installation. She delves deeply into social justice issues including colonization, migration and issues of medical ethics. While her work captures the histories of social and medical injustices, its sometimes light-hearted, whimsical nature attempts to engage the audience. Her background as a medical doctor and as a Caribbean Latina enhances the story-telling in her work.
Past Artists-in-Residence in the Studios