Code: P1327-21
P

INTENSIVES

Multi-week programs designed for artists of varying skill levels to immerse themselves in the studio practice of their choice while working alongside established faculty.

IV

Level IV

Photography students have advanced skills and knowledge of photography and digital image processing. New Media students have advanced skills and knowledge of video, multimedia, coding or animation. Students are self­-motivated and have multiple portfolios of their artwork.
THE CENTER: Visual Storytelling & Documentary Photography
Aug 22 - 26, 2022
9AM-5PM
Concept
The digital age has given documentary photographers and photojournalists new ways to tell stories with greater authorship and control. This workshop focuses on how to create a personal documentary project and get it seen. The ultimate goal is to find a subject that speaks to a personal passion, document it in a unique visual style, then disseminate the work. New technologies to be more effective storytellers are used, including social media, transmedia, virtual reality and digital video.
This class is in the second year of a three year program; tuition is per week, per year. Please contact Andrea Jenkins Wallace for more information. awallace@andersonranch.org
Portfolio Review Required:
Thank you for your interest in our Level IV photography workshops at Anderson Ranch Arts Center. Since a portfolio review is required, the instructions on how to submit your portfolio are provided here.
In order to conduct the required portfolio review, we will need to see digital images of your work in one single PDF (as opposed to individual JPG attachments) sent directly to Anderson Ranch Studio Coordinator, Esther Nooner, via email at enooner@andersonranch.org. Please include 10 images of 10 works. Additionally, please include an image identification list that includes: title, media, dimensions and year. While not required, it is helpful to see an artist statement addressing the images you send. Lastly, please provide a phone number where you can be reached and a link to your website. These materials must be submitted as a single PDF (less than 10 MB) to be considered.
Please include "Advanced Portfolio Review" in the subject line of your email, as well as the title of the workshop for which you are applying. Submissions that do not follow the requested directions will not be reviewed. To be considered, Esther Nooner must receive portfolios by 5 PM MST Friday, Feb. 5, 2021. We will email you regarding your status on or before Friday, Feb. 19, 2021. If you are accepted, a deposit of $500 will be required within one week of notification of acceptance to hold your place. Housing will be assigned on a space-available basis upon enrollment.
Please note, if we receive your materials after Feb. 5, you will be considered on a space-available basis.
Thank you for your interest in our advanced photography workshops. Please feel free to contact Andrea Jenkins Wallace with any questions at awallace@andersonranch.org or 970/924-5044.
Media
Presentations, discussions, critiques and editing of work
Faculty
Ed Kashi
Ed Kashi is a photojournalist, filmmaker and educator whose sensitive eye and intimate relationship to his subjects are signatures of his work. He is a member of the VII Photo Agency. Through his photography, filmmaking and work as a mentor, teacher and lecturer, Ed is a leading voice in the photojournalism and visual storytelling community.
James Estrin
James Estrin is a staff photographer for The New York Times. He is a founder of Lens, The New York Times's photography blog, and has been its co-editor since it launched in 2009. He has worked for The New York Times since 1992 and was part of a Pulitzer Prize-winning team in 2001. James is a co-producer of the HBO film "Under Fire: The Untold Story of Pfc. Tony Vaccaro".
Tuition: $1,700.00
Studio Fee: $50.00
Registration Fee: $45.00
Join Waitlist for THE CENTER: Visual Storytelling & Documentary Photography
Photography & New Media
Photography has always been a vital part of Anderson Ranch, one in which students explore visual storytelling through a variety of contexts and concepts. The program has uniquely evolved to focus on both traditional photography and new media— making it one of the only workshop settings of its kind. Three floors of the Fischer Photography Center house state-of-the-art equipment, including three photography studios, two Mac labs, a traditional darkroom, and a lighting studio with strobe and continuous lighting for photography and video.
All Photography workshops are rooted in the same idea—powerful art requires rigorous inquiry of techniques and ideas. We focus on technical skills, content and critical dialog. Students have access to color-managed media labs equipped with 21-inch iMacs, flatbed and film scanners, Epson printers, and cutting-edge software including Adobe Creative Cloud. When appropriate, students utilize strobe and tungsten lighting equipment, seamless backdrops, green screen, audio and video recording equipment and Epson large-format printers. We also offer community engagement through events like our Locals' Clubs "Photography Salon" where artists engage with the Ranch outside of the workshop setting.
The Ranch Photography and New Media team creates an inspiring environment, allowing artists of all levels to explore lens-based media and the journey of artistic discovery in the unparalleled setting of the Colorado Rockies.
Lodging & Meals
Anderson Ranch closely follows guidance released by the Centers for Disease Control and Prevention, the State of Colorado and the Pitkin County Health Department. In order to operate safely during the ongoing COVID-19 pandemic, Anderson Ranch has made significant modifications to our housing and meal offerings. We have established a Business Safety Plan with added layers of precaution that prioritizes the health and safety of our staff, students, faculty and guests while continuing to provide you with the Anderson Ranch experience that you know and enjoy.
Housing is very limited and includes private lodging only. Reservations will be managed on a first-come, first-served basis. The earlier you reserve housing, the better your chance of receiving your preferred option. Please note: Workshop costs do not include accommodations.
COVID-19 Safety Plan At-a-Glance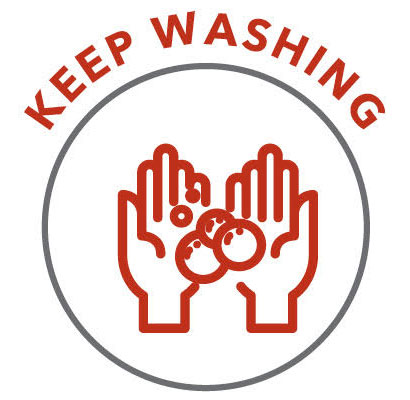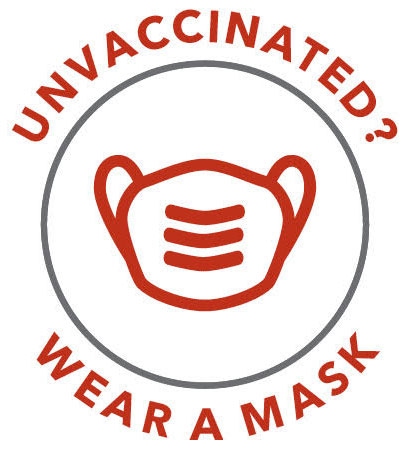 You Might Also Be Interested In>