Reggie Smith, Chair
Reggie Smith heads the Global Disputes practice of King & Spalding, an international law firm where he is a partner in the firm's Houston office. Reggie's law practice focuses on international arbitration and litigation, with a particular focus on representing individual and corporate investors in disputes with sovereign states over expropriations and other governmental interference with his clients' investments. Reggie and his wife Leigh are avid collectors of contemporary art, with an extensive contemporary collection in both their Houston and Aspen homes that includes paintings, works on paper, photography, and sculpture.
Having spent years vacationing with their three children in Aspen, Leigh and Reggie acquired Lee and Joanne Lyons' home in 2014, which they have lovingly renovated. Reggie is involved in a number of civic and charitable activities in Houston and Aspen, including his long-time service on the Board of Trustees of the Contemporary Arts Museum Houston, where he has served as both its Chairman and President, as well as Chair of its Long-Range Planning Committee. Reggie also serves on the Advisory Board of the Museum of Fine Arts Houston's Glassell School of Art, as well as on the Collections Committee of the Menil Collection. Reggie also is a member of the National Councils of both Anderson Ranch and the Aspen Art Museum.
Lucy Wood Baird, Vice-Chair, Talent and Compensation Committee Chair
Lucy Wood Baird is a practicing artist working in photography, sculpture and installation. While maintaining an active studio practice, she has worked in the art word in various capacities, including as a collection researcher and writer at the Museum of Contemporary Photography, as well as running "The Prospective Series", a small pop up gallery. In 2016 she received her MFA in Photography from MassArt. While there she taught photography, curated various shows of emerging artists and helped found a female artist collective. Since graduating in 2016, Lucy splits her time between her studio and working at Baird & Warner, a family real estate, mortgage and title business. Outside of the studio Lucy volunteers her time with the Harvard Alumni Association and the Auxiliary Board of the Art Institute of Chicago. She lives in Chicago and has a small, but beloved art collection.
Terry Siegel, Treasurer, Finance and Investment Committee Chair
Terry Siegel's claim to fame is that he is the second of four sons of Evelyn and Martin Siegel, who are long-time supporters of Anderson Ranch. Although Terry never took classes at the Ranch, he has always felt a deep connection. Terry was born 1953 and raised in Fort Worth, Texas. He graduated from the Denver University with a degree in business administration in 1975. Terry is the CEO of the Siegel group of companies that are involved in manufacturing, distribution, real estate and insurance. Terry and his wife of 40 years, Cynthia, have 3 beautiful daughters. They live in Fort Worth and are involved with the Kimbell Art Museum and the Modern Art Museum of Fort Worth. Currently Terry serves on the Botanical Research Institute of Texas (President of the Landowner's Board), 60 and Better of Tarrant County, and the Home Ventilation Institute (Treasurer). When Terry is not working or spending time with his family, he plays tennis, skis, fly-fishes, and works his ranch.
Liza Mauck, Governance and Trustee Affairs Committee Chair
Liza Mauck is a mother of three living in Aspen and Palm Beach. Liza works as an interior designer. She has participated in the Andersen Ranch community for over 12 years and is excited to contribute to the Ranch's continued growth while preserving of the unique spirit of the community it brings together. Liza has always been interested and active in the arts. She earned a Bachelor of Fine Arts from Syracuse University. In addition to the Ranch, Liza has been actively involved with number of non-profits, including serving as a trustee of Marwen, an organization that educates and inspires under-served young Chicagoans through the visual arts. Today, Liza channels her creativity through her design work, cooking for a family of five and gardening.
Becky Murray, Secretary
Becky Murray and her husband divide their time between Winnetka, Illinois and Snowmass Village, Colorado. The Murrays have been involved with Anderson Ranch for nearly 30 years. Their love for the Ranch began when their daughter took her first ceramics workshop when she was in high school. Years later she met her husband on the Ranch campus while she was a Resident in Ceramics and he in Woodworking. Becky has been active in charitable and civic organizations in her Chicago community and in Aspen and may be described as a professional volunteer. She is a member of the Ravinia Festival Women's Board in Chicago and has served as its vice chairman and as chairman of the major fund raising events. In the Aspen/Snowmass area she has served on committees for the Aspen Music Festival, KJAX and the Snowmass Arts Advisory Board. In addition to serving on the Anderson Ranch Board, Becky is currently President of the Board of The Buddy Program, a mentoring organization in the Roaring Fork Valley. Becky is an active member of the Garden Guild of Winnetka, loves gardening and traveling to visit private and public gardens.
Anthony C. Mavunga, Audit and Risk Committee Chair
Anthony "Tony" is an entrepreneurial business leader with over 16 years of experience spanning multiple industries from manufacturing and consumer packaged goods to non-profit economic development and large scale retail operations. Most recently Tony serves as Finance Director, for the Target Corporation, where he leads the Capital Finance team who champion the $4B capital budget including stewardship over the iconic national store remodel & build programs. With a passion for service, some of Tony's engagements include the Building Wealth Initiative which aims to close economic racial disparities in the Twin Cities (nationally ranked as one of the most disparate) as well as a member of Target's Diversity Action Council, which aims to champion diversity and inclusion at target and in the community and boost representation in corporate ranks.. In addition to his Certified Management Accountant designation, Tony holds a double major in finance and accounting from Minnesota State and an MBA from Kellogg School of Management. At home Tony and his wife, Brianna, enjoy cooking new recipes that they sometimes share with their always-hungry French bulldog, Fern and they call Minneapolis home.
Ian Alteveer
The Aaron I. Fleischman Curator at the Met, Ian Alteveer's recent projects include retrospectives for Kerry James Marshall (2016), Marisa Merz (2017), David Hockney (2017–18) and Vija Celmins (2019), as well as the exhibition Everything Is Connected: Art and Conspiracy (2018). He also organized three recent Roof Garden Commissions for Pierre Huyghe (2015), Dan Graham and Günter Vogt (2014), and Imran Qureshi (2013), as well as the installation of William Kentridge: The Refusal of Time (2013). Before working at The Met, he was a graduate curatorial fellow and curatorial assistant at New York University's Grey Art Gallery. He has an undergraduate degree from Stanford University and completed his qualifying exams for a PhD at New York University's Institute of Fine Arts in 2006.
Charles Burson
Charles Burson is originally from Memphis, TN. He received his BA from the University of Michigan, an MA from Cambridge University and a JD from Harvard Law School. He practiced law in Memphis, before becoming Tennessee Attorney General. Following his eight-year tenure as Attorney General, he was named by Vice President Al Gore as his White House Counsel, and subsequently served as his Chief of Staff. In 2000, Charles moved to St. Louis, MO, where he joined Monsanto as Executive Vice President and General Counsel. In 2007, he became Of Counsel to Bryan Cave Law Firm and a lecturer at Washington University School of Law in St. Louis, where he was later named the university's first Senior Professor of the Practice. He taught Corporations and The Legacy of Bush v. Gore. In 2013, Charles began taking photography classes at Anderson Ranch. Through the Center for Advanced Mentored Studies, he reinvented himself as a photojournalist. His most recent body of work centers on the presidential campaign of 2016. Lucia/Marquand released his book, The Ground Game, Through My Lens, The 2016 Campaign, in 2018. Charles and his wife, Bunny, an artist, and former board member of Anderson Ranch, have two children, Clare and Kate, and two grandchildren, Lionel and Simon.
Rona Citrin
Rona Citrin received a B.S. from Cornell University and an M.B.A from New York University. She was a Vice President of Citicorp primarily in their Investment Banking Group for twelve years.  Currently, Rona serves on the Board of Trustees at the Brooklyn Museum and the Museum Advisory Council of the Herbert F. Johnson Museum of Art, Cornell University.  Additionally, she has been involved in various capacities at arts and educational institutions including serving as former Trustee of Anderson Ranch Arts Center.  Other past positions include serving as a Trustee of the Aspen Art Museum; as a member of the Photography Acquisitions Committee of the Solomon R. Guggenheim Museum; serving on the National Advisory Council, Tang Museum at Skidmore College; and as a current member of the President's Leadership Council, Dartmouth College.  Rona and her husband Jeff live in Aspen, Colorado, New York City, and Miami Beach, Florida.
Moti Ferder
Master craftsman and jewelry expert, Moti Ferder, has been immersed in the diamond industry from a very young age. His family's diamond business, established in Antwerp, Belgium, in 1965, provided Ferder with extensive gemological training allowing him to develop his skills as a diamond cutter. Due to his vast experience from diamond cutting to worldwide distribution, Ferder has broad insight into the diamond and jewelry industries. This knowledge has contributed to his success in establishing Lugano Diamonds as one of the finest jewelers in the world. Moti Ferder is deeply involved in the philanthropic community. He serves as a board member for the American Film Institute, the Segerstrom Center for the Arts and the Lupus Reasarch Aliance. Moti is an active member of the Society of Fellows at the Aspen Institute. The Ferders support a variety of nonprofit causes, organizations and events including the Mission Hospital Foundation, Friends of CASA for Children, Juvenile Diabetes Research Foundation, United Way, Aspen Santa Fe Ballet, and The Center for Autism and Neurodevelopmental Disorders, among many others. Moti is happily married to Idit Ferder(COO and co-founder of Lugano Diamonds) and has two children, Romi a senior at Claremont Mckenna College and Tom a Freshman at University of Wisconsin-Madison. Moti and Idit divide their time between homes in Colorado and California as well as extensive national and international travel.
Jami Gertz
Jami Gertz has crafted a distinguished reputation in film, television and theater. Gertz most recently appeared in the NBC hit drama "This is Us."  She also starred in the ABC series "The Neighbors," and in the Jeff Garlan's feature "Dealin' with Idiots." Gertz appeared on ABC's Emmy Award-winning comedy "Modern Family" and the hit cable series "Entourage," opposite Jeremy Piven. She starred with Piven again in Scott Marshall's "Keeping Up With the Steins," as well as Gary Marshall, Darryl Hannah and Doris Roberts. For four seasons, Gertz starred on the hit comedy "Still Standing," opposite Mark Addy. In addition, she portrayed title role on ABC's "Gilda Radner: It's Always Something," based on Radner's autobiography. In 2002, Gertz received an Emmy nomination for her role on the critically acclaimed television series "Ally McBeal," where she guest starred in a four-episode arc. She is also widely recognized for her role as a sex therapist in "Twister" opposite Bill Paxton, and for her roles with Dylan McDermott in the romantic comedy "Jersey Girl," in "Less Than Zero" (based on the best selling novel by Bret Easton Ellis) with James Spader and Robert Downey, Jr., and in "The Lost Boys" with Kiefer Sutherland and Jason Patric. Gertz was discovered at age 16 in a nationwide talent search for the sitcom "Square Pegs" with Sarah Jessica Parker. Since then, she has appeared on a number of hit television shows, including "Seinfeld," "ER" and "Dream On." On stage she appeared in the Off-Broadway production of Garry Marshall's "Wrong Turn at Lung Fish" with the late George C. Scott and Tony Danza. She also starred in "Come Back Little Sheba" with Tyne Daly and "Out of Gas on Lover's Leap" with Jason Patric. In 2007, Gertz formed Lime Orchard Productions, a television and film production company. The company produced "A Better Life" in 2011, directed by Chris Weitz and starring Demian Bichir, which earned him a Best Actor Academy Award nomination. Jami is married to Tony Ressler, Executive Chairman & Co-Founder of Ares Management and they have 3 sons, Oliver, Nicholas & Theo.  They are also owners of the Atlanta Hawks Basketball team.
Michelle Griffith
Michelle Griffith has worked as a designer for most of her professional career – initially as a jewelry designer and eventually her interest in nature and green spaces led her to study sustainable landscape and garden design and she now works as a residential garden designer.  Michelle's past board affiliations include the Newfields Art Museum, the Arts Council of Indianapolis, the Eskenazi Health Foundation, and the National Council for the Aspen Art Museum. She currently serves as an impact advisor for Pattern Magazine, National Council member for Jazz Aspen Snowmass, and Trustee for Anderson Ranch.
Philae Knight
Philae Knight joined the business development team at Phillips auction house in 2007, where she is now leading the New York office of Client Advisory with a focus on strategic growth of established and new art collections. During her tenure, Ms. Knight has regularly secured winning bids for her clients while also setting new world auction records. Prior to joining Phillips, Ms. Knight served as a private art advisor, curator, as well as technology marketing manager for traditional companies transforming into digital brands. She is currently active on several institutional committees including The Whitney Museum and Anderson Ranch Arts Center. A Colorado native, you can find her hiking, skiing or spending time on her family ranch in the Sangre de Cristo's when she's not traveling the world evangelizing artists. She graduated from Connecticut College with a BA in Art History.
Jon Lee
Jon Lee and his wife Barbara (a former Anderson Ranch Board member) split their time between Aspen and Boston, where he grew up. Jon received his undergraduate degree in architecture at the University of California, Berkeley and a law degree at Boston College Law School. He started his career as an attorney at the U.S. Securities and Exchange Commission in New York. He subsequently moved back to Boston, founding Lee Capital Holdings, where he spent the next three decades in private equity finance. Jon has served on many philanthropic boards over the years. He has enjoyed a lifelong passion for the arts and currently serves on the boards of The Whitney Museum of American Art, The Andy Warhol Foundation for the Visual Arts, and the Aspen Music Festival and School.
Mike Lyon
Mike Lyon (b. 1951) is the son of long-time Ranch supporters, Lee and Joanne Lyon. Mike is a full-time visual artist working in Kansas City. He earned a BA in Architecture and Fine Arts from the University of Pennsylvania in 1973 and a BFA in Painting from the Kansas City Art Institute in 1975. "Mike Lyon has been called a father of post-digital printmaking because of his extraordinary use of digital technologies. He has created large drawings, paintings, and woodblock prints using computer software that he has written or adapted to control machinery, and he has invented or adapted the machinery itself in order to manipulate traditional tools and materials using very unconventional methods." – Modern Printmaking, A guide to Traditional and Digital Techniques by Sylvie Covey, 2016, Watson-Guptill / Penguin Random House. Mike Lyon has exhibited extensively nationally and internationally and his work is in the permanent collections of the Nelson Atkins Museum of Art, the Daum Museum of Contemporary Art, the Kemper Museum of Contemporary Art, the Miriana Kistler Beach Museum of Art, the Springfield Art Museum, the Spencer Museum of Art, the Art Museum at the University of Kentucky, McNeese State University, the Humbert Balsan Collection, the New York Public Library, the Department of Architecture, University of Missouri, and others.
Kevin Ramnaraine
Kevin Ramnaraine was born in Queens, New York and raised in Jersey City, New Jersey. He attended the University of Pennsylvania where he received a B.S. in Finance from the Wharton School and a B.A. in Political Science from the College of Arts and Sciences. He then returned to New York City to work as an Auditor for the New York City Campaign Finance Board, which is a nonpartisan, independent government agency that provides resources for candidates and voters in all NYC elections. Kevin then worked in the Compliance Department at E*TRADE Financial where he aided the financial institution in complying with a myriad of internal regulations as well as FINRA and SEC guidelines. Kevin's introduction to the arts began with his partner, Richard Edwards. Since 2015, he has been involved with the artists and exhibitions at Richard's gallery in Aspen, the Baldwin Gallery. Kevin is currently on the National Council at the Aspen Art Museum and is a Member of the Chairman's Council at the Aspen Music Festival. He is also a Crisis Counselor for the Trevor Project which is the leading national organization providing crisis intervention and suicide prevention services to lesbian, gay, bisexual, transgender, queer & questioning (LGBTQ) young people under 25. He divides his time between homes in Aspen and New York where he enjoys long distance running and snowboarding.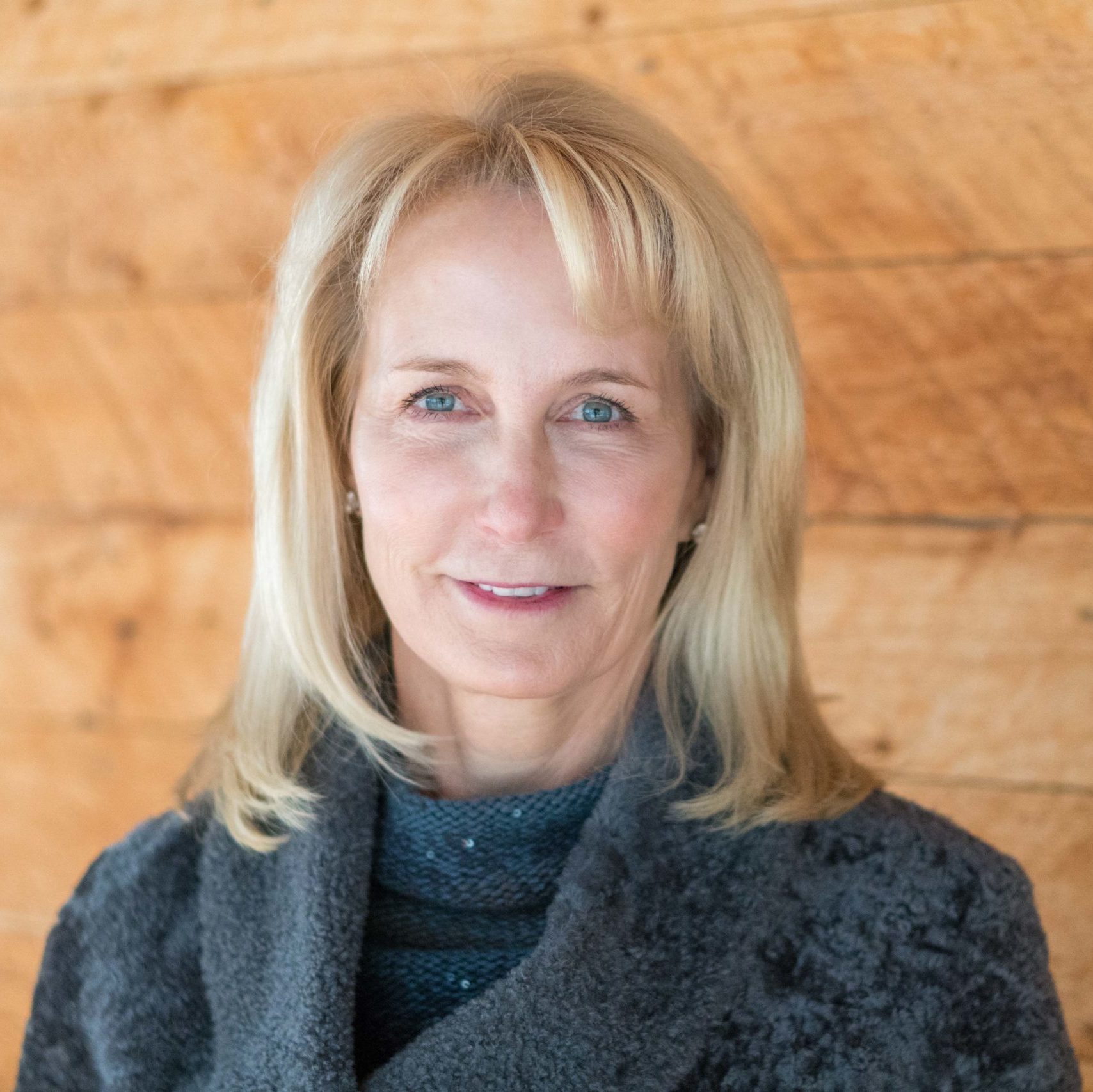 Anne Nelson Reyes
Anne Nelson Reyes is a graduate of George Washington University with extensive volunteer experience, including with the President's Advisory Committee on the Arts (PACA), the Norton Museum of Art Board of Trustees, the Lyric Opera of Chicago Board of Directors and the Lyric Opera of Chicago Women's Board where she has been President and Executive Committee Member. Reyes' involvement in the arts also includes volunteering with the Art Institute Women's Board, the Art Institute Committee on Contemporary Art and serving on the Aspen Music Festival and School Board of Directors. She and her husband, Chris Reyes, have four children and the couple splits their time between Florida, Chicago and Aspen.
John Rowland
John Rowland is a licensed architect with over two decades of experience. Inspired by a history of collaboration with clients, artists, and other design practitioners, John embraces the opportunity for an intrinsic integration of art, space and light, within the unique contextual relationships inherent in each of his projects. John's design skills, along with a business background, have also helped lead the firm's consistent on-schedule and on-budget delivery. He holds extensive expertise in presenting projects in public forums and collaboration which allows Rowland + Broughton to ensure design consensus on along the way. As Principal of R+B, John is involved in all firm projects and also provides leadership on operations, marketing, and business development activities. His dedication to client service, environmental sustainability, and architectural excellence drives the firm's growing reputation. John has led the firm in acquiring numerous awards, including AIA Colorado's Young Firm of the Year and Aspen Chamber Resort Association's Business of the Year award. He was a Member of the Planning and Zoning Commission for the City of Aspen, Aspen Civic Master Plan Advisory Committee, and the City of Aspen Build-Out Advisory Committee. A native of Cincinnati, Ohio, John moved to Colorado for his architectural degree. He then worked in Sydney, Australia on the city's 2000 Olympic Village, and then New York City before returning to Colorado to make the remarkable state his home.
Capera Ryan
Capera Ryan was appointed Deputy Chairman of Christie's Americas, effective, January 2016. In this role, she focuses on client engagement and strategic development opportunities by bringing together key art-world influences from private, trade and institutional circles. She is known within the collecting community for her ability to take art enthusiasts behind the scenes of the auction world and major global art world events, such as the Venice Biennale. She assists clients in demystifying the auction process and guiding both emerging and established collectors through acquisition and sale decisions. With Family ties to both Dallas and Fort Worth, Capera is an active member of the community and the liaison between local clients and Christie's worldwide. She is on the Board of the American Federation of the Arts in New York, the American Friends of the Musee d'Orsay (New York), the French Heritage Society and the Van Zandt Cottage Friends in Fort Worth. She is an active member and leader at the Dallas Museum of Art, the Friends of Human Nutrition, the Advisory Board for the University of Texas Southwestern Medical Center in Dallas, the Dallas Performing Arts President's Advisory Council, Daughters of the American Revolution, the Founder's Garden Club of America, and the Dallas Assembly. Capera is a Founding member of the Director's Circle at Crow Collection of Asian Art and a member of the Advisory Council at the Georgia O'Keeffe Museum. She has participated as a past board member of the Dallas Historical Society and Dallas Contemporary.
Alex Sánchez
Alex Sánchez is the founder and now serves as the President and CEO of Voces Unidas de las Montañas, the first Latino-created and Latino-led advocacy organization in the central mountain region. He also leads Voces Unidas Action Fund, an affiliated organization. ​​​
An experienced executive and community organizer, Alex has led other nonprofits, managed his own political consulting firm, and has extensive corporate and government experience at the senior management level.
As a community leader, Alex volunteers and donates his time and talents to numerous causes, charities and civic institutions. He is currently a Trustee of Colorado Mesa University in Grand Junction, appointed by Gov. Polis in 2019 to a four-year term. Alex also currently serves on the boards of the Colorado Organization for Latina Opportunity and Reproductive Rights (COLOR), COLOR Action Fund, Conservation Colorado and the Anderson Ranch Arts Center. Alex has previously served on the governing boards of the Colorado Medical Board, GLBT Commission for the City of Denver, Latino Commission for the City of Denver, the National Latino Children's Institute, and the Latin American Research and Service Agency. He is also a former Senior Fellow of the Mexican American Solidarity Foundation in Mexico City and served a 3-year term on the Consejo Consultivo for the Instituto de los Mexicanos en el Exterior (CCIME), a federal agency under the Secretary of Foreign Affairs for Mexico.
Alex has lived in two continents and in three different countries, and has also traveled to more than 25 countries for business and pleasure.
Jeannie Seybold
Jeannie Seybold grew up in New York City and has a BA in East Asian Studies from Harvard University and an MD from Stanford University. After graduating from Harvard, she published a book based on her fieldwork with women working in a factory in Nagoya, Japan, and worked in Tokyo as an editor for Look Japan magazine and the Asian Wall Street Journal. She worked in a biotech start-up in the Bay Area before attending Stanford Medical School. She completed her anesthesia residency and two fellowships in pediatric anesthesia and pediatric pain/acupuncture at Stanford. She recently retired from her position as clinical assistant professor of pediatric anesthesia at the Lucile Packard Children's Hospital at Stanford. Jeannie and her husband John live in Aspen full-time and have two children at Aspen Elementary and Aspen High School. They have been active on the boards and national councils of many local nonprofits, including Anderson Ranch Arts Center, the Aspen Music Festival, the Roaring Fork Music Society, Jazz Aspen and Aspen Words, among others. Jeannie has been a board member of the Aspen Education Foundation since moving to Aspen six years ago. She also serves as an at-large member of the Pitkin County Board of Health. Jeannie and John have been taking workshops in ceramics, digital design, and woodworking at the Ranch for the last five years. They have traveled extensively in Asia and Europe, and enjoy cycling and hiking in the summer, and ski touring and lapping Highland Bowl in the winter.
Evan

 

Snyderman
Evan Snyderman was born in Philadelphia, PA in 1970. He received his BFA from Rochester Institute of Technology in 1992, and his MFA from Tyler School of Art in 1994. As a professional artist, Snyderman received a Wheaton Fellowship in 1995 and a teaching position at Urban Glass in Brooklyn, New York that same year.
In 1997, Snyderman founded the gallery R 20th Century (now, R & Company) with Zesty Meyers. R & Company has since established itself as one of the most prominent design galleries in the world, with Snyderman as the creative and artistic director.
Snyderman has contributed to multiple publications since 2000 including titles on designers Wendell Castle, Cees Braakman, Greta Magnusson Grossman, Poul Kjaerholm, Renate Müller, Verner Panton, Ilmari Tapiovaara, Jeff Zimmerman and David Wiseman.
Snyderman's curatorial debut was the touring exhibition Greta Magnusson Grossman: A Car and Some Shorts. The exhibition opened at the Arkitekturmuseet in Stockholm, Sweden in February 2010 and traveled to the Price Tower Art Center, Oklahoma, and the Pasadena Museum of California Art in 2012. In 2012 he co-curated the exhibition, Wendell Castle: Wandering Forms, Works from 1959-1979, at The Aldrich Contemporary Art Museum in Ridgefield, Connecticut and also contributed to the accompanying publication.
Marie Wise
Marie Wise was born Marie Carolyn Figge on July 10, 1946 in Davenport, Iowa.  She graduated from Duchesne Residence School in New York City and also attended the Art Student's League in New York City and the New York School of Interior Design. Marie is a professional artist with galleries in Texas and Colorado. She chairs the Art Advisory Council for the University of St Thomas and is an active member of the Texas Women for the Arts, a grant-awarding arm of The Texas Cultural Trust. Marie is actively involved in health issues through her service as a member of the advisory committee for St Luke's Foundation Friends of Nursing, as well as her service as a member of the Houston Methodist Hospital Foundation's Gastrointestinal Task Force.  Marie has served on the Board of Visitors of The University of Texas M.D. Anderson Cancer Center, the board of The Menninger Clinic, the Advisory Board of the Houston Council on Alcohol and Drugs, as well as the Advisory Board and Development Committee of the Depression and Bipolar Support Alliance. Marie also has been involved in women and children's issues through her service on the board of the YWCA World Council and as a member of the Houston and El Paso YWCA.  Marie has been recognized by March of Dimes for her philanthropic work. Marie married William Wise in September 1969, and together they have three lovely daughters and five beautiful grandchildren.  Marie resides with her husband in Houston, Fredericksburg, Texas and Aspen, Colorado.
Honorary Trustees
Paul Copaken
Susan Beckerman
Janice Beck
Barbara Berger
Marianne Boesky
Markell Brooks
Betsy Chaffin
Ann Cook
Bunni Copaken
Sistie Fischer
Sue Hostetler Wrigley
Pamela Joseph
Karen Lord
Judy Mann
Sara Ransford
Betty and Lloyd Schermer
Paul C. Schorr III
Evelyn Siegel
Anne Tobey
Dee Wyly