Gallery Exhibition: You're Never Bigger Than the Hill
Jun 15 - Jul 17, 2021 5PM
Patton-Malott Gallery
Anderson Ranch Artistic Staff Show Curated by Nicola Lees, Nancy and Bob Magoon Director of the Aspen Art Museum
The Ranch is thrilled to present an exploration of new and recent work by our Artistic Staff, curated by Nicola Lees. Please join us for a reception on Tuesday, June 15th, at 5PM. Click here to register. The exhibition and reception are free and open to the public. Visitors are required to practice social distancing and wear a mask while on the Anderson Ranch campus.
Featured Artists:
Leah Aegerter is an artist working primarily in object-based sculpture, furniture, installation, and performance. She received a BFA in Sculpture from Rhode Island School of Design in 2017 and currently lives and works in Snowmass Village, CO where she is the Digital Fabrication Lab Technician at Anderson Ranch Arts Center. The abstraction of queer and feminist narratives has always been central to my work, as I create objects with few ties to any recognizable, pre-existing forms in order to broaden the boundaries and definitions of intimate interactions. My pieces aim to challenge a traditional and easily accessible hetero-intimacy by performing or implying a relationship themselves, or asking the viewer's participation in order to complete a system of desire. As I invent objects that are abstracted with elements of absurdity or surrealism, I hope to force a reappraisal of dialogues around intimacy. Greatly influenced by magical realism, I create systems and scenarios that might pass in our reality but don't truly belong here; my sculptures act as conduits to fantastical landscapes and the emotions that inhabit them. I aim to turn the outlandish fictions that I have conjured up into some physical reality so as to draw the viewer into the fabricated portal of an alternate world. These fictions create a tension and slight unease within the work, and demand submission by the viewer so that they might gain insight into an unfamiliar, postured intimacy.
Louise Deroualle: After receiving my BFA from the Fundação Armando Alvares Penteado in Sao Paulo, Brazil, in 2001, I became an apprentice to Brazilian ceramic artist Lucia Ramenzoni with whom I worked for the next seven years. In 2009 I opened my own ceramic studio in which I taught ceramics classes and designed and produced a line of handmade functional pottery. Since 2010 I have been involved with both the Curaumilla Art Center in Chile, and the Anderson Ranch Arts Center in Aspen, Colorado, as a studio manager and teaching assistant. I moved to the United States in 2014 to pursue a master's degree in Ceramics at the University of Nebraska-Lincoln. After the completion of my MFA I was lucky to be granted a year long residency at the Roswell Artist in Residence program. Colorado is home now, and I am loving every moment of it!
Elizabeth Ferrill: A native of Seattle, WA, Elizabeth received her BFA in Painting and Printmaking from Cornish College of the Arts in Seattle. She received her MFA in Printmaking from the Rhode Island School of Design in Providence. Elizabeth has had solo exhibitions nationally and internationally. She was an artist in residence at the Bemis Center for Contemporary Arts in Omaha, NE. She taught in the printmaking departments of the University of Nevada, Reno and the Rhode Island School of Design. Elizabeth is the Artistic Director of Painting, Drawing, and Printmaking and Chair of the Artists-In-Residence program at Anderson Ranch Arts Center.
Paul Keefe is an artist working primarily in painting and sculpture. His works, often made from ordinary or found materials, explore the functions of value, beauty, and humor. He has exhibited at the Rocky Mountain College of Art and Design and Lane Meyer Projects in Denver, CO. He received his MFA from the University of Kansas and was an artist-in-residence at the Atlantic Center for the Arts.
Esther Macy Nooner was raised dividing time between Maryland and Arkansas. She spent much of her childhood exploring coastal and rural terrains that provided a fundamental belief in the necessity and importance of Nature to human beings. Historic photographers and travel influence her research and studio practice. Nooner received her M.F.A. in Studio Art from University of Arkansas, School of Art and has participated in Artist in Residencies in the National Park System. She is currently the Studio Coordinator for Photography and New Media at Anderson Ranch Arts Center.
Zakriya Rabani is a first generation human. Given a different last name than both of his parents he has grown as a Southwest Floridian with influences consisting of the relentless repetitive nature of the blue-green crashing waves, the push for strategic explosions of energy in the world of sport and competition, as well as an obsession of contending with present-day educational/institutional structures. Rabani challenges the patterns of man by using his own absurd experiences that fuel his art practice. Exhibited nationwide in galleries, museums, competitions and public art spaces, Rabani has shown at Aspen Art Museum, Aspen, CO; Anderson Ranch Arts Center, Snowmass Village, CO; ArtFields, Lake City, South Carolina; Contemporary Art Museum, Tampa, FL; Franconia Sculpture Park, Shafer, MN; Foundry Art Center, St. Charles, MO; Indianapolis Art Centre, Indianapolis, IN; WARPHAUS, Gainesville, FL; Atlantic Center for the Arts, New Smyrna Beach, FL. He has been a resident at the Franconia Sculpture Park in Shafer, MN and is a 2019 ArtFields Best Installation Performance Winner. By the age of 24, Zakriya Rabani achieved national rankings in both the sports of Tennis and Beach Volleyball, MFA from the University of South Florida and a BFA from the University of Florida. Founder of two separate collegiate beach volleyball organizations Rabani has extreme amounts of passion, mysteries from his Asian heritage, all the while always having a love for sharing information and experiences through storytelling and teaching.
Brian Shure: Born in Cleveland, Ohio, as a teenager Shure started taking art classes at Cleveland Institute of Art. In 1974 he graduated with a B.A. in art from Antioch College.] He apprenticed with Ernest deSoto and Collectors Press, in San Francisco. Shure was a printer at Collectors Press (1972-1976), Editions Press (1981-1987), Ernest F. deSoto Workshop (1976-1981), and also worked on projects at Houston Fine Art Press (1980) and Graphicstudio (1998).[4] He later worked with Kathan Brown and Crown Point Press as a master printer and coordinator of the Chinese Woodblock Program from 1987 to 1994. Through his work at Crown Point Press he was able to work with artists such as John Cage, Wayne Thiebaud, Robert Bechtle, Pat Steir, Francesco Clemente and others. From 2000–2006, Shure was awarded a General Services Administration (GSA) commission, for three murals in the historic Federal courthouse in Pittsburgh.
Shure taught in the printmaking department at Rhode Island School of Design from 1996–2016. He was granted a Mellon Foundation research Fellowship, and multiple RISD faculty study grants to integrate the RISD Museum's Chinese prints into the Print Study collection, and to travel and study traditional scroll mounting, byobu (folding-screen) repair and the Chinese watercolor woodblock printing process. He also taught printmaking at Cornell University and Brown University. He began working at the artist workshop, Gemini G.E.L. in Los Angeles in late 2016. As of 2018, he is working as a master printer and director of Anderson Ranch Editions at Anderson Ranch Arts Center in Snowmass Village, Colorado.
Shure's own artwork is included in various museum collections including the Fine Arts Museums of San Francisco (FAMSF), Art Gallery of New South Wales, the Essex Peabody Museum, The Spencer Collection of the New York Public Library and more. Shure's work as a printmaker (for various presses and various artists) is in museum collections, including; Smithsonian American Art Museum, National Gallery of Art, Brooklyn Museum, Museum of Fine Arts, Houston, Museum of Fine Arts, Boston (MFA), and others.
Andrea Jenkins Wallace: Andrea Jenkins Wallace is the Vice President of Artistic Affairs and the Director of Photography and New Media at Anderson Ranch Arts Center. She received her MFA from the University of Colorado at Boulder. She was previously an Assistant Professor at Lake Forest College and Willamette University. Her film, Rochell and Brian, a documentary about teenage pregnancy, premiered at the New York International Independent Film Festival. She exhibits nationally and internationally with numerous shows throughout the Americas, Europe, China and the Middle East.
Jun 15 - Jul 17, 2021 5PM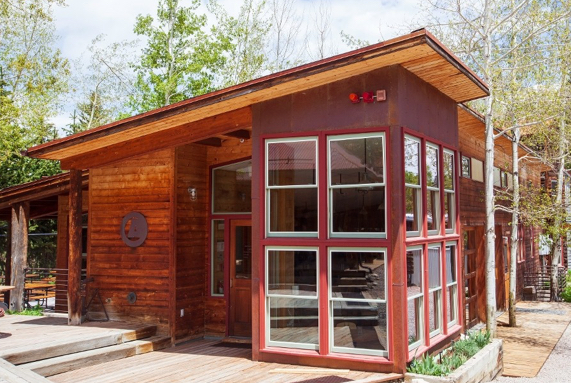 Eat
The Ranch Café
The Ranch Café is closed to the public from October through May. The Café offers a wide variety of freshly made food and beverage options during select months of the year.
Hours & Menus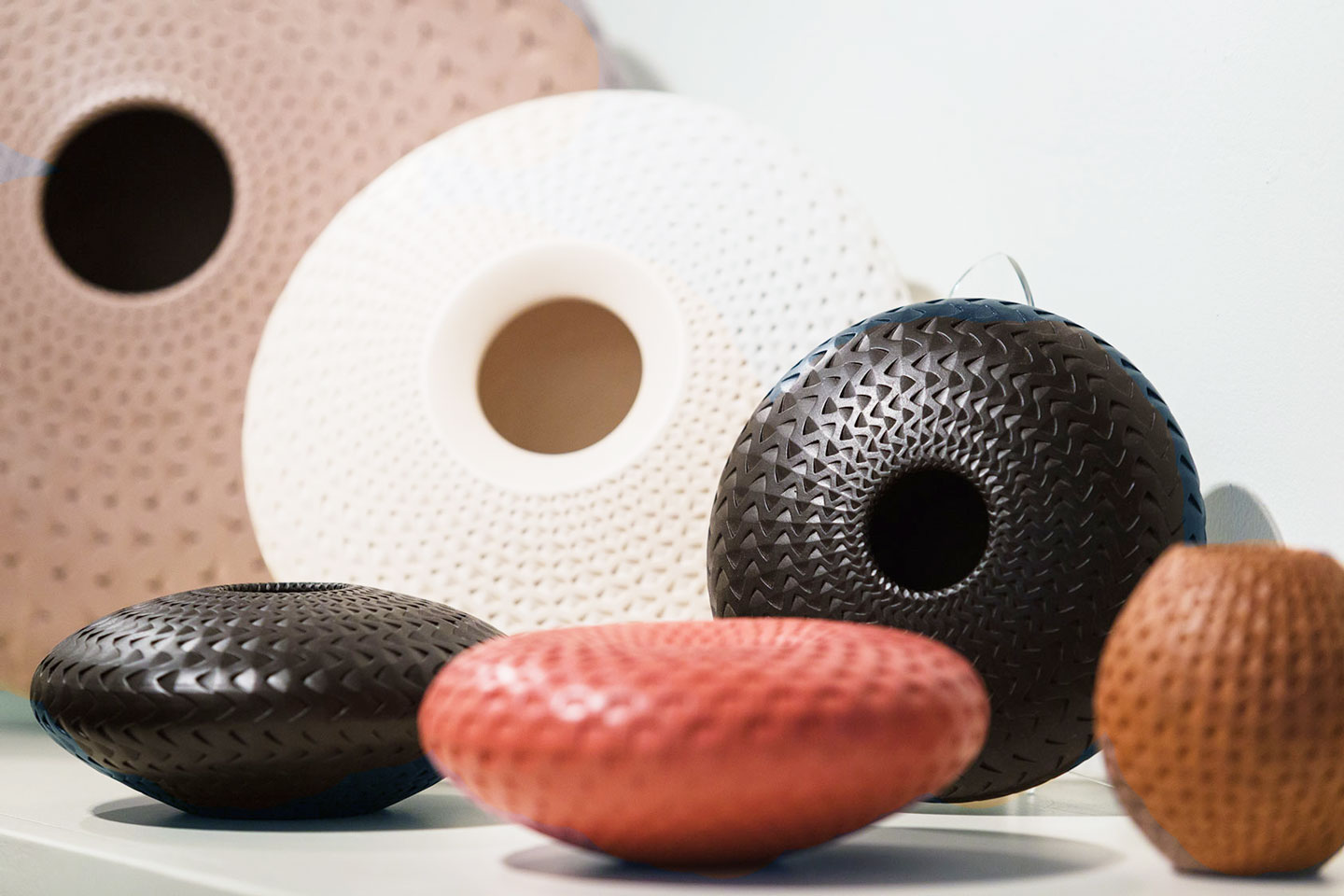 Shop
ArtWorks Store
Art supply, fine crafts, and gifts.
Store Hours (October – May):
Monday – Thursday, 10AM-3PM
Learn More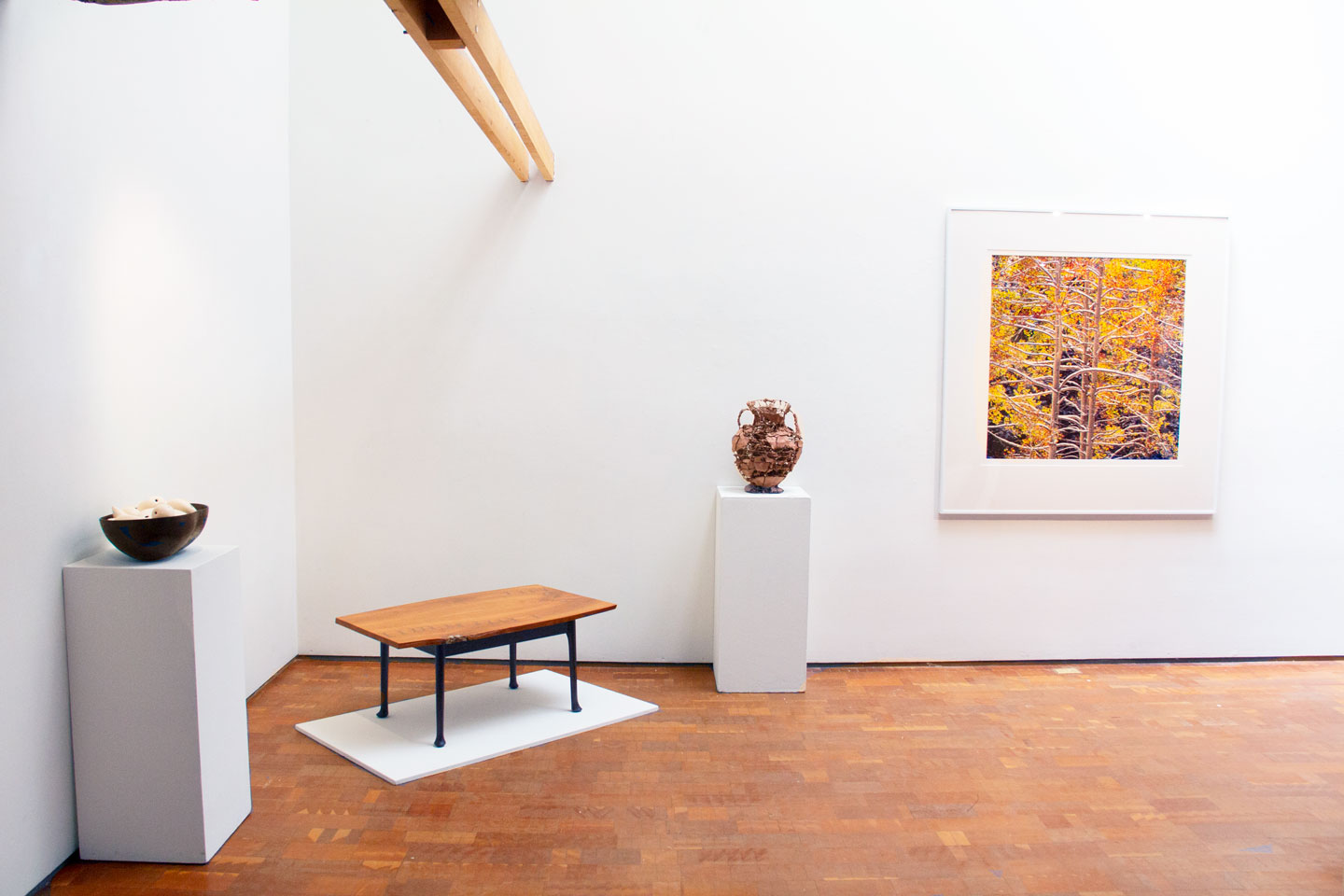 Explore
Patton-Malott Gallery
This gallery space on the Anderson Ranch campus is home to contemporary and rustic ranch architectural elements and provides the backdrop for rotating exhibitions throughout the year.
Gallery Hours (October – May):
Monday – Thursday, 10AM-3PM
Visit the Gallery
Other Events in this Series