Gallery Exhibition: Aspen Art Museum Artist Fellows
Apr 7 - May 6, 2022 9AM-5PM
Patton-Malott Gallery
Anderson Ranch Arts Center is pleased to present The Aspen Art Museum Artist Fellows Exhibition, featuring the work of the 2021 AAM Artist Fellows – Louise Deroualle, Dave Durrance, Monica Goldsmith, Lindsay Jones, Trace Nichols, and Lara Whitley. The exhibition will run from April 7th to May 6th, 9AM-5PM.
Please join us for the opening reception on Thursday, April 7th, at 5PM. The reception is free and open to the public. Registration is required. Click here to register.
The Aspen Art Museum Artist Fellowship is a nine-month fellowship that provides a mentored professional development opportunity for six artists each year, from emerging to established, working in the Roaring Fork Valley.  The program provides recognition and support for artists interested in expanding their practice through exchange and mentorship through such opportunities as conversations with visiting artists and curators, presentations by AAM staff, and facilitated studio visits with their cohort.  Over the course of the fellowship, participating artists develop a creative project with the input of museum staff.  This exhibition is the culmination of the 2021 Fellowship.
FEATURED ARTISTS:
LOUISE DEROUALLE
Louise's work is an abstracted representation of herself: her identity, the way in which she relates to others and understands the environment she is within. She uses ceramic materials to create formal abstractions that reveal different facets—physical, experiential, emotional—of herself. Working with clay is her form of being.
The artwork she creates with clay is influenced by the different cultural experiences to which she has been exposed and the way those interactions build her identity. Cultural and language barriers provoke a sense of displacement and generate a wide range of emotional reactions that shape her perception of and interaction with the outer world. These encounters can make her feel curious, allowing her to learn more about her own culture and her way of interacting with the environment around her, but other times frustration prevails, and she feels lonely and misunderstood. She translates these feelings into objects through expressive surfaces created by the layering of ceramic materials. Like her own skin, the surfaces of her pieces are thin and fragile barriers between the internal and external world. And like skin, the cracks, blisters, and wrinkles that texture the surfaces of her work records time and stories, veiling and yet revealing who we are.
The shapes that carry these surfaces are evolving and becoming anthropomorphic. They represent herself and the relationships she cultivates around her.
Originally from Sao Paulo, Brazil, Louise Deroualle moved to the U.S. in 2013 to pursue a Master's degree in Ceramics at the University of Nebraska, Lincoln. Louise is the Studio Coordinator of Ceramics at Anderson Ranch Arts Center. She exhibits nationally and has been awarded competitive residencies and fellowships, including the Roswell Artist-in-Residency and The Aspen Art Museum Fellowship.
DAVE DURRANCE
Dave grew up in Aspen, Colorado. The Durrance family arrived in 1947 when Dave was two.
While he is more widely known for his various roles in skiing, as a racer, coach, and retailer, he began studying art in high school. He earned a BFA in painting at the University of Denver in 1968. That summer he had a solo show at the Wooden Horse Gallery in Carbondale, CO.. Growing up in Aspen in the 1950's and 60's, he couldn't help being influenced by the work of Herbert Bayer, and through him the work of other Bauhaus artists.
He continued painting when he could, rarely showing for the next forty years. He has returned to painting full time and has participated in numerous group shows throughout the valley for the last ten plus years. Dave has been included in shows at the Red Brick Art Center, the Aspen Chapel Gallery, LivAspenArt Gallery, the Aspen Art Museum, Carbondale Arts, Toklat Gallery in Basalt, Anderson Ranch Arts Center, and Colorado Mountain College, as well as several shows around Colorado and the country. He has had several solo shows at Bonfire in Carbondale, the Anderson Ranch Arts center, and River Valley Ranch in Carbondale. Dave has studied at Anderson Ranch, CMC, and Carbondale Arts. He works in his studio at his home in Carbondale.
MONICA GOLDSMITH
Monica holds an MFA from Lesley University College of Art and Design in Cambridge, Massachusetts and a BA from Loyola University in Chicago. She is the recipient of a 2021 Aspen Art Museum Artist Fellowship. Residencies include Hambidge Center for the Arts, Rabun Gap, GA; Ragdale Foundation, Lake Forest, IL; and Vermont Studio Center, Johnson, VT. Her work is exhibited nationally. Recent group exhibitions include Woman Made Gallery, Chicago; First Street Gallery, New York; and Palos Verdes Art Center, Rancho Palos Verdes, CA. She lives and works in Carbondale, Colorado.
LINDSAY JONES
Lindsay is a mixed media artist, who creates artwork out of materials such as paper, found objects, and balsa wood. Her work is the result of her observations of the landscape and her experiences within them.
She also has a freelance commercial art practice that often influences her fine art practice, and vice versa.
TRACE NICHOLS
Trace is a visual artist and educator, using traditional and contemporary processes to explore intriguing and timely concepts. Her practice typically involves the use of photography and printmaking, but also incorporates collage, illustration, paint, and other artistic devices that help tell her stories. Trace's work aims to produce an exchange of ideas with her audience, and often includes an element of education/information within that dialog. This might include the processes and techniques she works with; the subject she is exploring; or the historic and contemporary practice of the mediums themselves. Trace holds a BS in graphic design and printmaking, and an MFA in photography. She teaches graduate photography at the Academy of Art University, where she has been a faculty member since 2009. Trace has worked in the field of art for over 30 years, exhibiting regularly both home and abroad.
LARA WHITLEY
Lara creates contemplative spaces in nature using glass she forages in the mountains. As the subject of her AAM Artistic Fellowship, Lara concurrently developed two projects in the forest, including "Written in the Trees," an open-air meditation temple suspended in the pines at Beyul Retreat. This project, whose preliminary sketches, scale model and demonstration strands are displayed here, recently received funding through a successful Kickstarter campaign and will be installed in the Upper Frying Pan Valley later this year. During the fellowship period, Lara was also invited to create a site-specific work at the Aspen Space Station, Ajax Axe's immersive art experience on the backside of Aspen Mountain. Lara created the "Earthly Palace Forest Shrine," a forest listening room to tune into both the forest and one's innermost thoughts. Of the Aspen Space Station, the Aspen Times said: "The most talked-about locals' art show of the year wasn't in any gallery at all." The project will return for a pop up in the summer of 2022.
Other fun facts about Lara: When Kindergarten Lara was asked what she wanted to be when she grew up, she enthusiastically and emphatically said artist. It wasn't until 2008, after a career in marketing, that she finally claimed the title. A few years later, Aspen Sojourner magazine hailed her as "A sculptor to watch." Her work "Homecoming" won the People's Choice Award at the 2019 Art of the State, Colorado's triennial juried show. Lara is the founder of "Imagine Climate: creative perspectives on climate change," presented by CORE, where she previously worked as Creative Strategy Director. Lara lives with her family in Aspen.
Apr 7 - May 6, 2022 9AM-5PM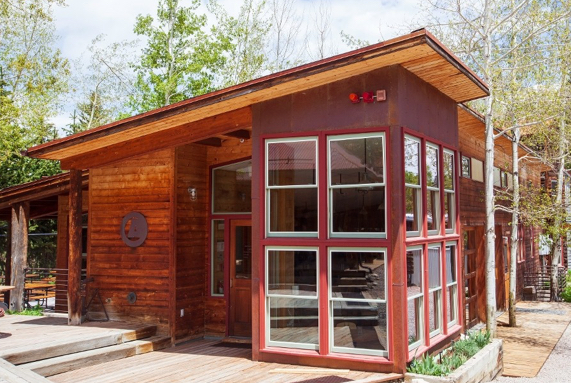 Eat
The Ranch Café
The Ranch Café is closed to the public from October through May. The Café offers a wide variety of freshly made food and beverage options during select months of the year.
Hours & Menus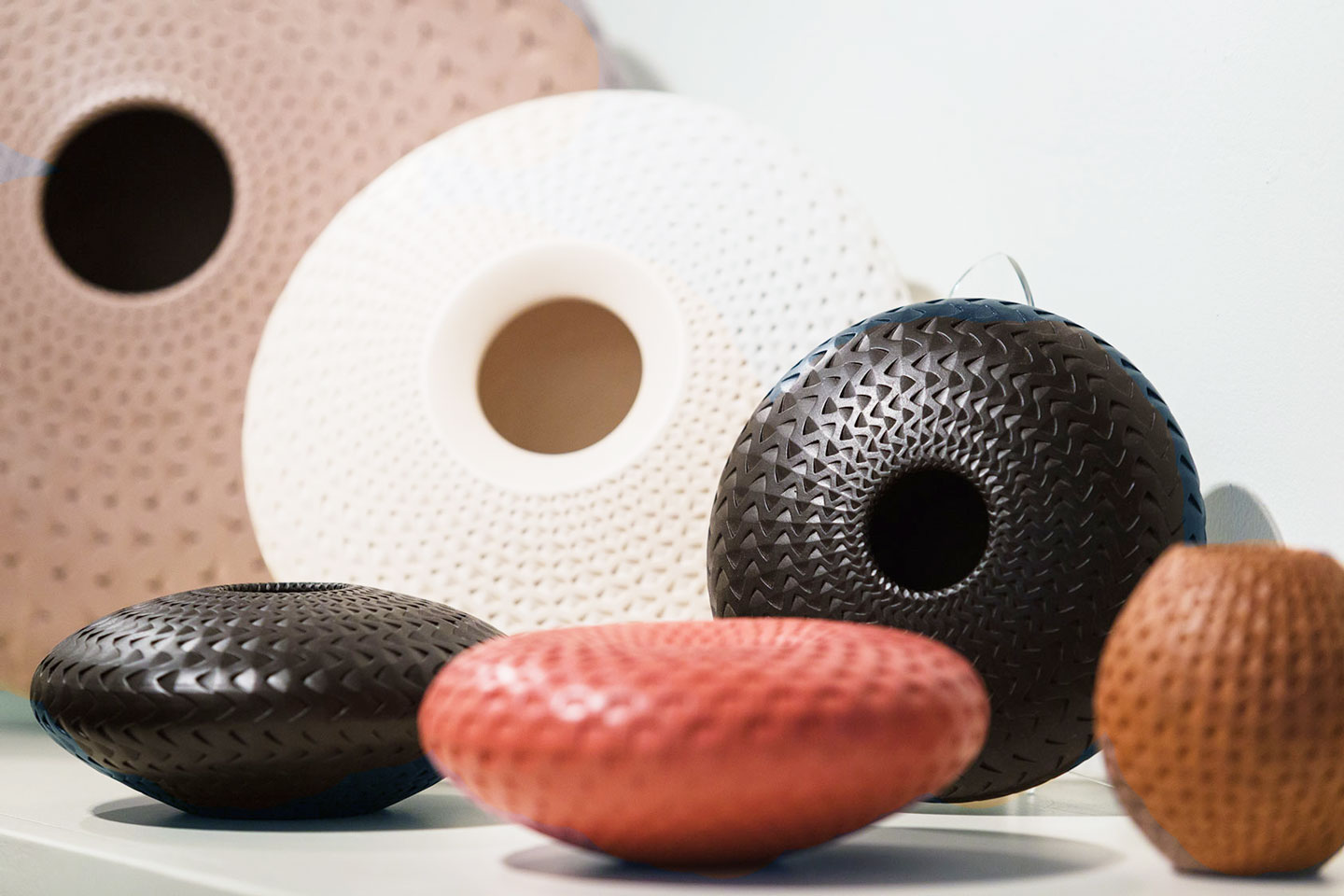 Shop
ArtWorks Store
Art supply, fine crafts, and gifts.
Store Hours (October – May):
Monday – Thursday, 10AM-3PM
Learn More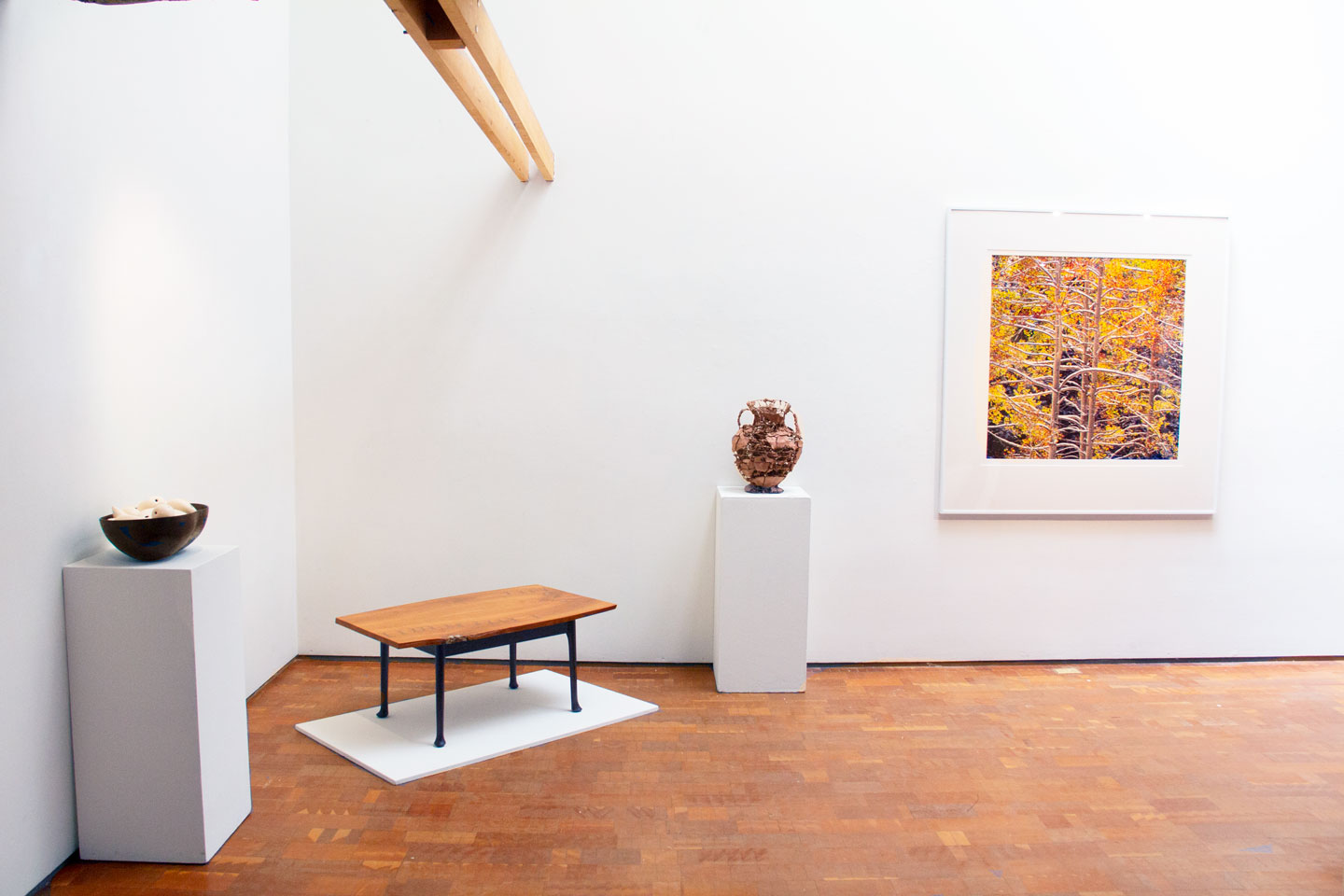 Explore
Patton-Malott Gallery
This gallery space on the Anderson Ranch campus is home to contemporary and rustic ranch architectural elements and provides the backdrop for rotating exhibitions throughout the year.
Gallery Hours (October – May):
Monday – Thursday, 10AM-3PM
Visit the Gallery
Other Events in this Series