Furniture Design & Woodworking
The Furniture Design & Woodworking program at Anderson Ranch draws upon the world of studio furniture, but pushes the boundaries of woodworking by mixing contemporary and traditional techniques and incorporating alternative materials. Summer 2021 offers an inspiring range of workshops for all levels in topics such as cabinetry, wood bending, kinetics and carving.
The Maloof Wood Barn, divided into a machine room, assembly room, and bench room, provides participants the ideal workshop for realizing technical and creative goals. The machine room houses stationary equipment including SawStop table saws, jointers, planers, bandsaws, drill presses, edge sander, disk sander, drum sander, spindle sander, mortiser, radial arm saw, chop saw, router table and multi-router. In the assembly and bench rooms, a library of clamps, hand tools, and hand-held power tools line the walls for student use to complete their woodworking projects.
Leah Aegerter
Studio Coordinator, Digital Fabrication
Leah Aegerter is an artist working in object-based sculpture, furniture and installation. She received a BFA in Sculpture from the Rhode Island School of Design in 2017 and is the Studio Coordinator for Digital Fabrication at Anderson Ranch Arts Center. Preferred Pronouns: She/Her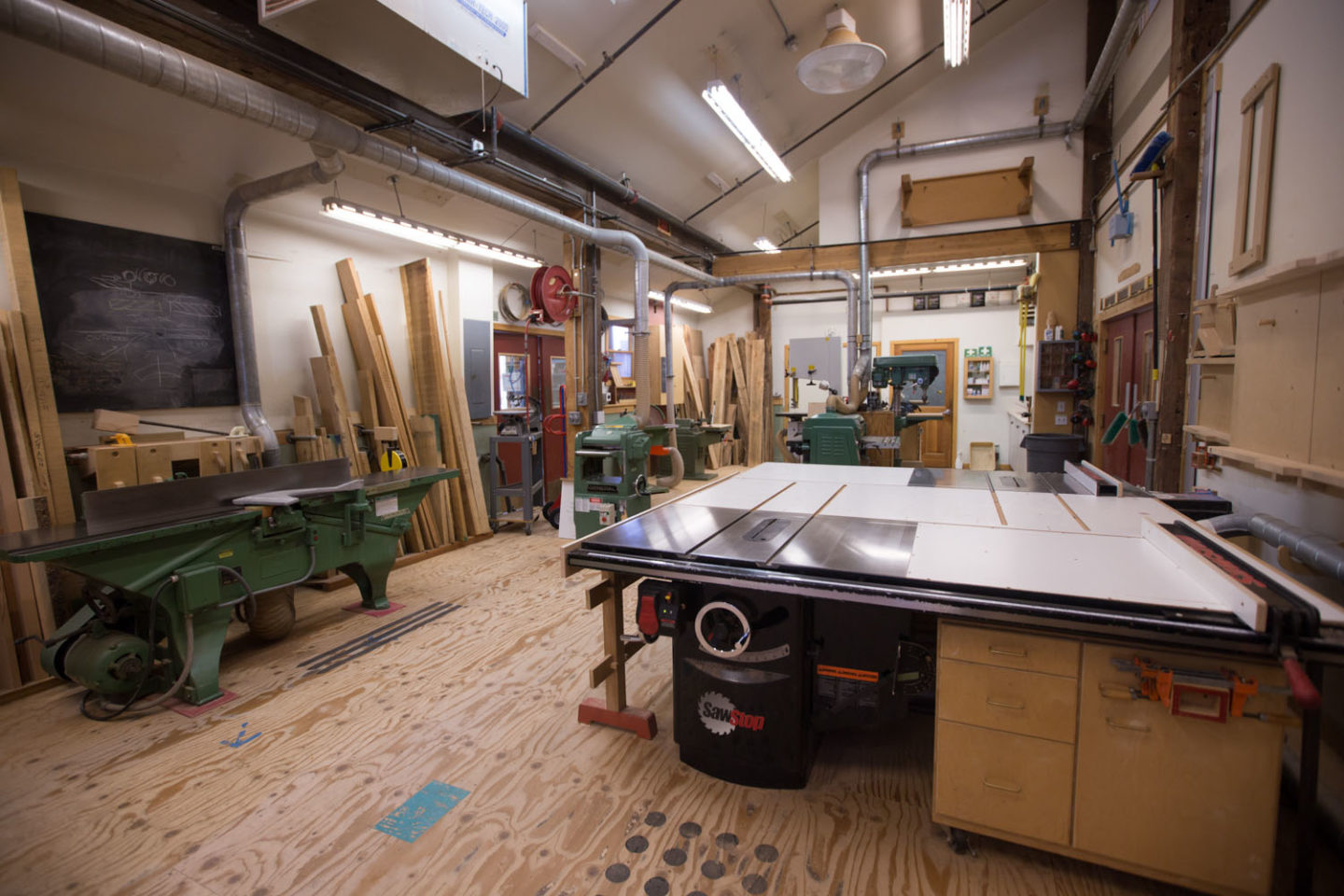 Anderson Ranch Campus