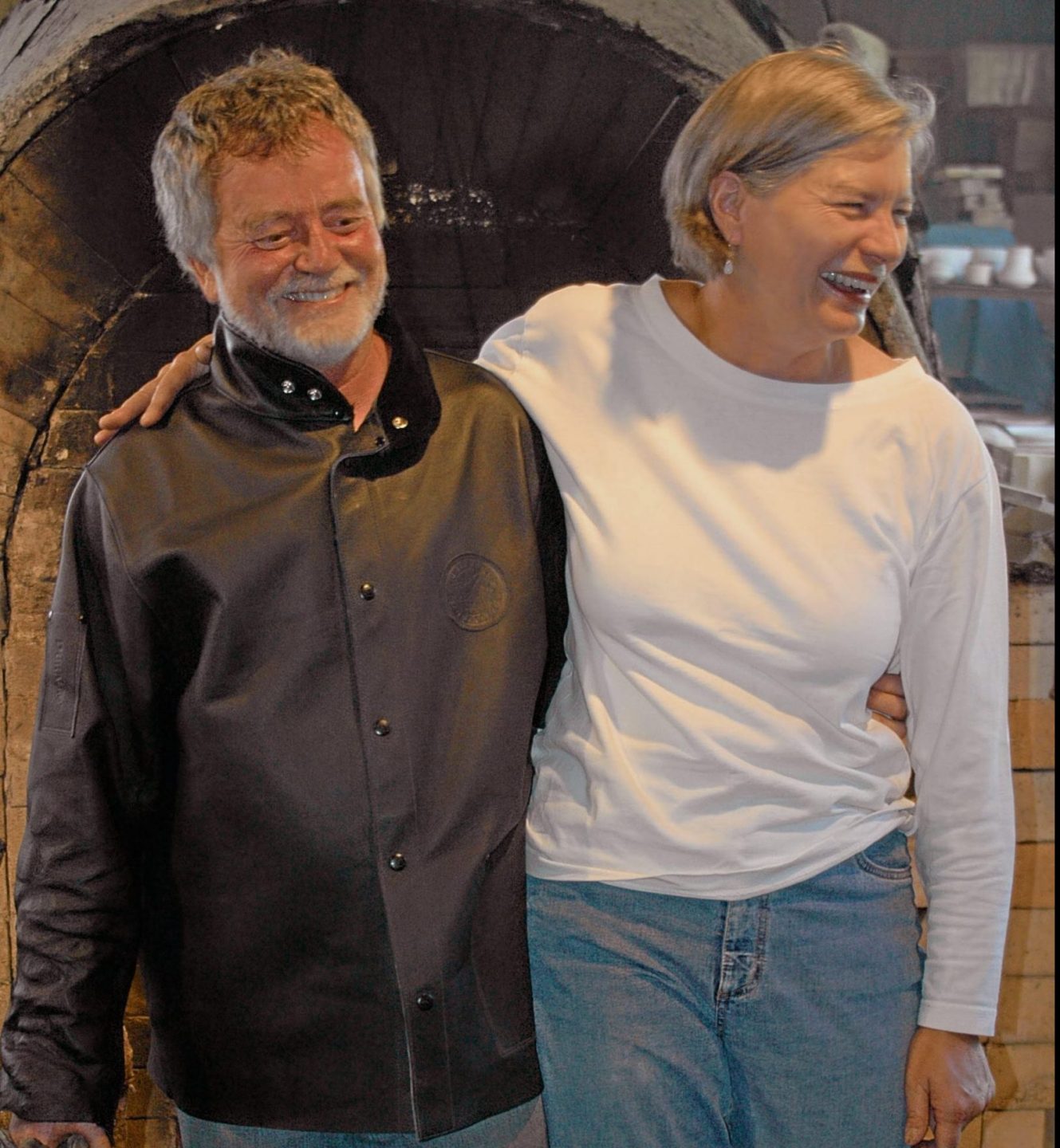 Jan and Randy Johnston
Jan McKeachie Johnston: Since 1979, Jan McKeachie Johnston has been active in teaching workshops across the United States and Chile. For the past 40 years she has participated in important national and international exhibitions and her work has also been featured in Clay Times and Ceramics Monthly.
Randy Johnston: Randy Johnston is an internationally-recognized artist and the recipient of numerous awards, including the Bush Foundation Artist Fellowship, two Visual Artist Fellowships from the National Endowment for the Arts, and a Distinguished Teaching Award in American Arts from the James Renwick Society of the Smithsonian. Randy is a member of the International Academy of Ceramics and his work is in numerous international museums and private collections.
Jan and Randy's Links:
Jan and Randy's Upcoming Workshops
IV

Level IV

Students have advanced skills and knowledge of the ceramics field. Students are highly motivated, have a minimum of five years experience in the field and have a portfolio of their artwork. Typical students are academics and professional artists.
Jun 6 - 17, 2022
9AM-5PM
Master Class
Between the Idea and Making: Maintaining the Dialogue
Jan and Randy Johnston
Tuition $1,600
Code C0101-22
This workshop focuses on the exchange of ideas involved in working in clay related to form and function with sculptural intention. Demonstrations cover the use of the wheel and the hand-building construction. Instructors Randy and Jan Johnston explore their process through dialogue and conversations between each other and the participants. Discussions look at why one chooses their object, and how life experiences inform the artist's journey. This is a rare opportunity to spend uninterrupted time with internationally recognized ceramic artists and affords students a unique exploration of clay, expanding their knowledge of new and traditional techniques, including surface decorations, wood firing, soda, gas and glaze as well as understanding a deeper relationship to contemporary ceramics. To attend a Master Class workshop, a portfolio review is due by Friday, February 11th, 2022. Instructions on how to submit your portfolio are as follows: Submit digital images of your work in one single PDF (as opposed to individual JPG attachments) via email directly to Anderson Ranch Studio Coordinator, Louise Deroualle at lderoualle@andersonranch.org. The single PDF must be less than 10 MB to be considered. Include 5-10 images of your work with image identification that lists the title, media, dimensions and year of each image. While not required, it is helpful to see an artist statement addressing the images you send. Include "Advanced Portfolio Review" in the subject line of your email, as well as the title of the workshop for which you are applying. Please provide a phone number where you can be reached and a link to your website. Submissions that do not follow the requested directions will not be reviewed. To be considered, we must receive portfolios by 5 PM MST Friday, Feb. 11th, 2022. If we receive your materials after Feb. 11th, you will be considered on a space-available basis. We will email you regarding your status on or before Friday, Feb. 25, 2022. If you are accepted, a deposit of $500 will be required within one week of notification of acceptance to hold your place. Housing will be assigned on a space-available basis upon enrollment.