Austin Ballard
Austin Ballard was born in Charlotte, NC, and received an MFA in Sculpture from the Rhode Island School of Design and a BFA from the University of North Carolina in Charlotte, where he also served as an assistant professor in textiles. Austin has received numerous awards, including a Joan Mitchell Foundation Sculpture Fellowship, a Windgate Foundation Fellowship, and residencies at the Museum of Arts and Design, Fine Arts Work Center in Provincetown, and the Edinburgh Sculpture Workshop.
Austin's Links:
Austin's Upcoming Workshops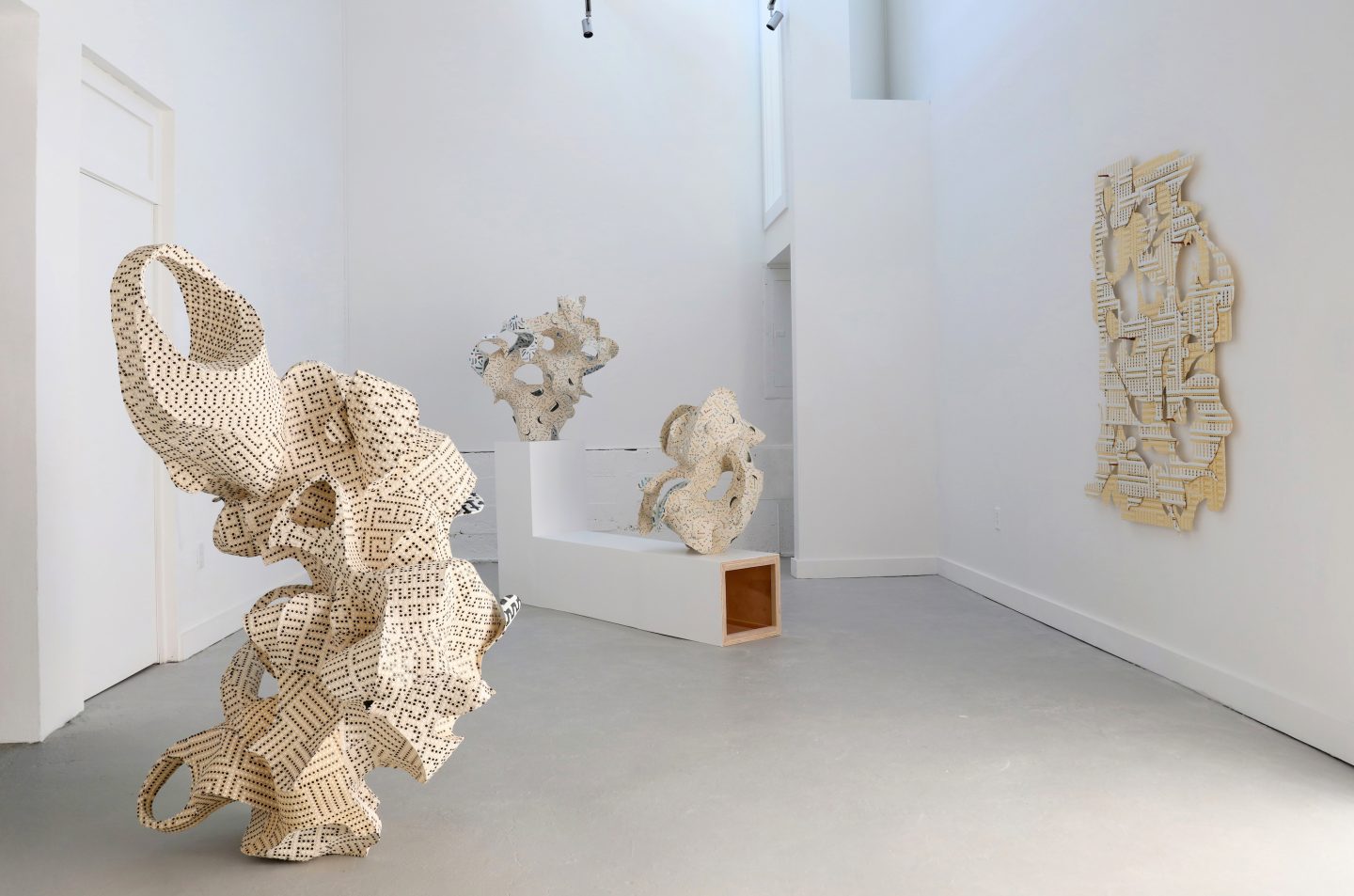 O

Open to All

Students of any skill and knowledge level.
Jul 1 - 5, 2024
9AM - 5PM
Surface to Form: Panel Building Techniques
Austin Ballard
Tuition $1,160
Code S0504-24
This exploratory workshop is for artists of all skill levels interested in an organic approach to constructing voluminous sculptures that are lightweight and strong. Students are introduced to a foundational process of panel building that reimagines Frank Lloyd Wright's Textile Block Construction, a method that is both architecturally exacting and fluid. By combining design and spontaneous approaches, students invent their own elaborate sculptural forms using epoxy clay and a combination of porous substrates such as latch-hook vinyl and burlap. Employing this unique process of draping and patterning, students follow an organic "call and response" approach to form building.