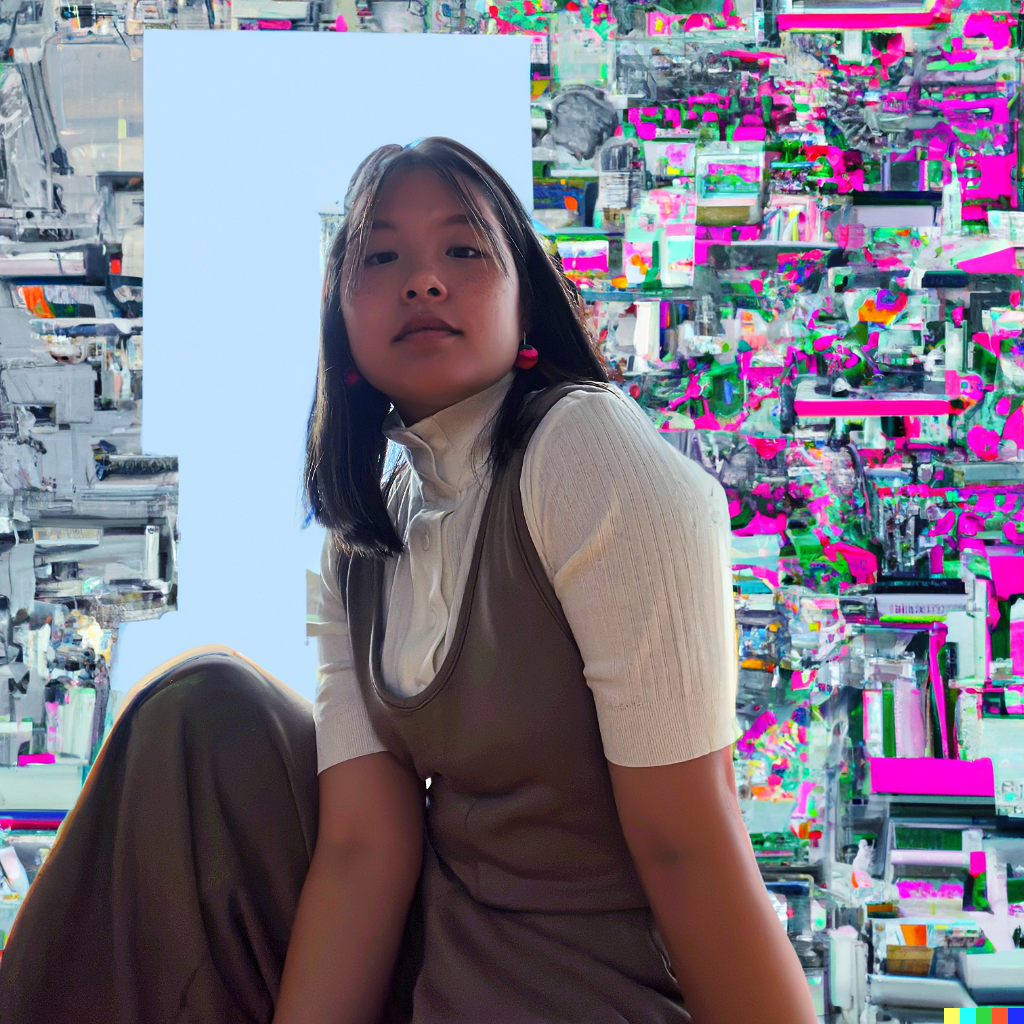 Chelly Jin
Chelly Jin (she/her) is a new media artist employing technology as a conduit of self expression and self exploration. Her practice weaves the interdisciplinary: creative code, artificial intelligence, installation, print, movement and performance. She is currently an MFA candidate at the University of California, Los Angeles in Media Arts, where she earned her BA in Design Media Arts and Digital Humanities.
Chelly's Links:
Chelly's Upcoming Workshops
O

Open to All

Students of any skill and knowledge level.
Jun 24 - 28, 2024
9AM - 5PM
Generative Collage: Exploring your Creative Practice with Code
Chelly Jin
Tuition $1,195
Code P0408-24
This class introduces basic to intermediate creative coding concepts to add or amplify experimental programming in your existing art practice. Throughout this course, we reflect on your current practice through writing prompts and photography exercises, developing a narrative or personal project. Each day, we explore various modes of generative and interactive artmaking: generative digital drawing, generative sound, interactive performance with machine learning, and combining these together to make "digital collages," all while meditating on and folding in your interests. In this methodology, creative coding acts as a mediator between participants, the artist and the technology - together, composing novel experience.
O

Open to All

Students of any skill and knowledge level.
Jul 1 - 5, 2023
9AM - 3PM
VR Painting: Sculpt, Sounds and Story
Chelly Jin
Tuition $675
Code P0510-24
Using Open Brush, students learn basics in virtual reality (VR) functionality, VR painting and video editing software. Each day, students explore topics such as playing with scale, adding surprise with perspective, world building and narrative; and if time, developing custom digital brushes. The final project culminates into a music video, utilizing each student's imaginatively created virtual reality environment (a great way to share with friends and family) along with a student showcase to view their 3D worlds at the end of the week. In a virtual space of unlimited potential, the sky's the limit!