Daniel Essig
Daniel Essig is a studio artist and workshop leader living in Penland, NC, and is a recipient of the North Carolina Artist Fellowship Grant. His work has been collected by the Smithsonian Renwick Museum, the Miniature Book Collection at the University of Iowa Libraries, and in the University of California Santa Cruz McHenry Library Special Collections.
Daniel's Links:
Daniel's Upcoming Workshops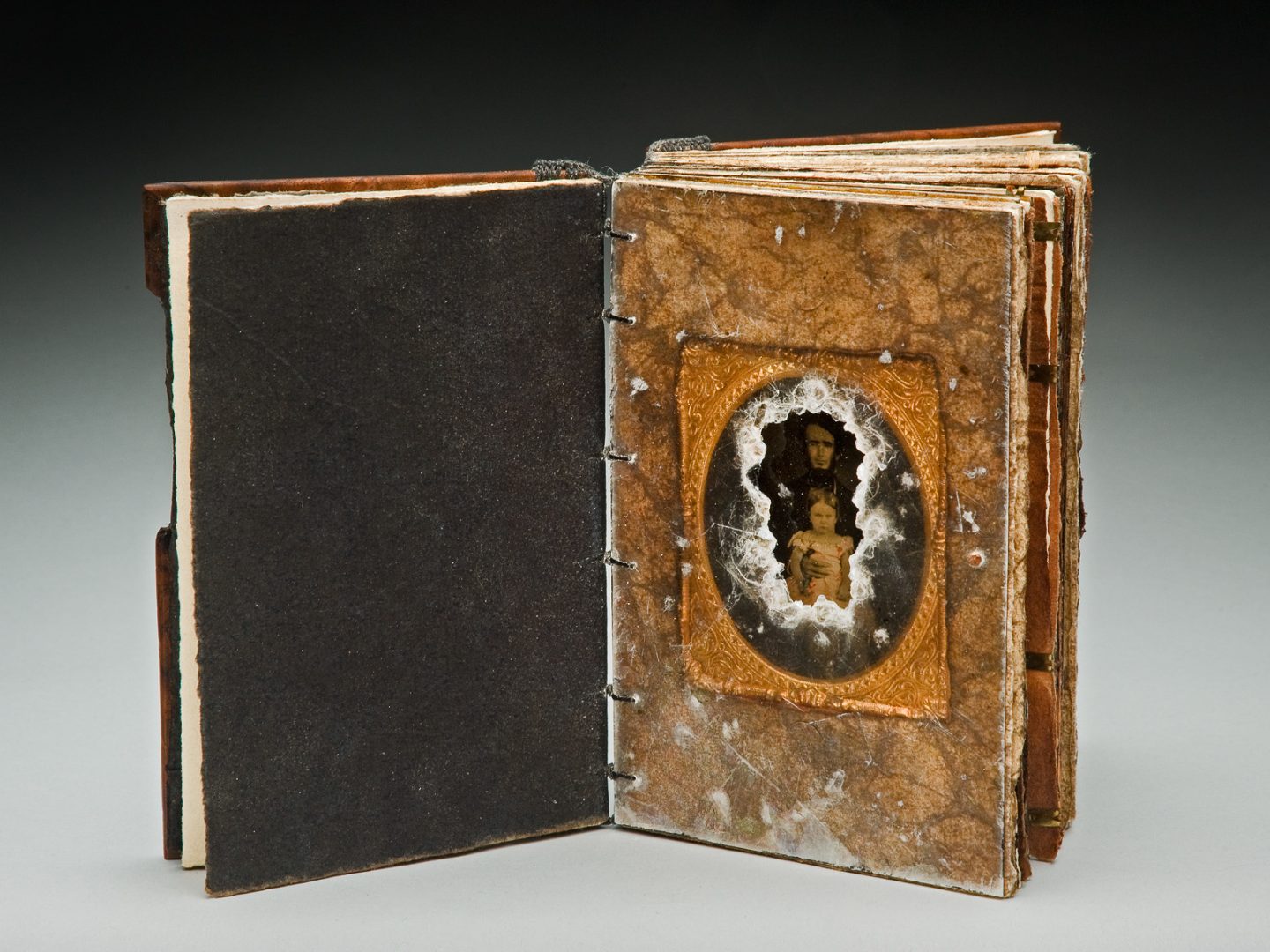 II

Level II

Photography students have a basic understanding of photography principles and technology and are comfortable using an SLR camera in manual mode. New Media students have a basic understanding of video, multimedia or animation software. Students have basic computer skills and are comfortable using a Macintosh computer.

III

Level III

Photography students have some formal training and significant experience making, capturing and digitally processing images using Adobe Lightroom and/or Adobe Photoshop. New Media students have some formal training in conceptual and technological aspects of video, multimedia, coding or animation and are versed in the appropriate software applications. Students have a portfolio of their artwork.
Jul 24 - 28, 2023
9AM-5PM
Altered Mica Book
Daniel Essig
Tuition $1,195
Code P0815-23
This workshop explores the process of creating and filling a hand-bound book utilizing a binding that has withstood the test of time with its elegance, flexibility, and strength. We first bind a book of fine papers and ridged translucent mica sheets, then work back into the pages, constructing niches, alcoves, and secret spaces to house and protect treasures, images, and words. Participants learn to work with mica and use both the natural and manmade forms of this material, becoming familiar with the peculiarities of mica's unique characteristics. Through the use of mica, Coptic binding, and found objects and materials, our book structures become sculptural forms.