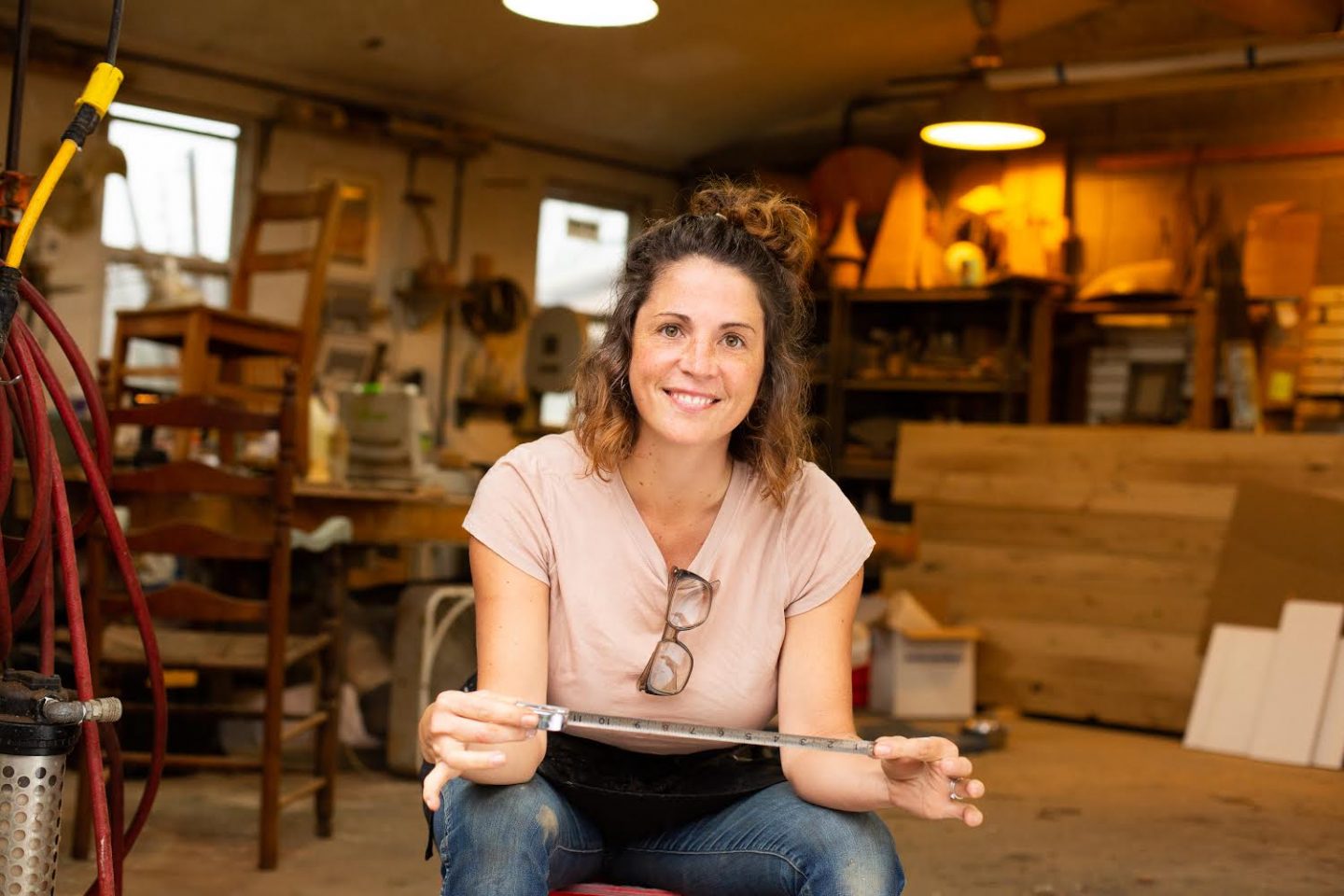 Ellie Richards
Ellie Richards is an artist from Penland, NC. Her work explores improvisation and play through both furniture and sculpture and is widely exhibited, including the Mint Museum, the Center for Craft, Sculptural Objects Functional Art and Design Fair in Chicago and the Society of Contemporary Craft. Following an MFA from Arizona State University, Ellie was an Artist-in-Residence at Anderson Ranch Arts Center, Peters Valley School of Craft, the Appalachian Center for Craft and the Vermont Studio Center.
Ellie's Links:
Ellie's Upcoming Workshops
O

Open to All

Students of any skill and knowledge level.
Aug 15 - 19, 2022
9AM-5PM
Vessel Potential
Ellie Richards
Tuition $995
Code W1110-22
This workshop explores sculptural form while creating functional (or not so functional) containers. It expands on the expressive capacities of wood as a medium and the vessel as an engaging and evocative object. Students explore vessels in a range of scales using techniques that lend themselves to the construction of creative containers. Demonstrations include bandsaw boxes, coopering, carving, steam bending and bent lamination. Experienced and beginning woodworkers alike find this "test kitchen" atmosphere a refreshing space in which to work and open up endless design possibilities that provide valuable lessons in the craft of woodworking.