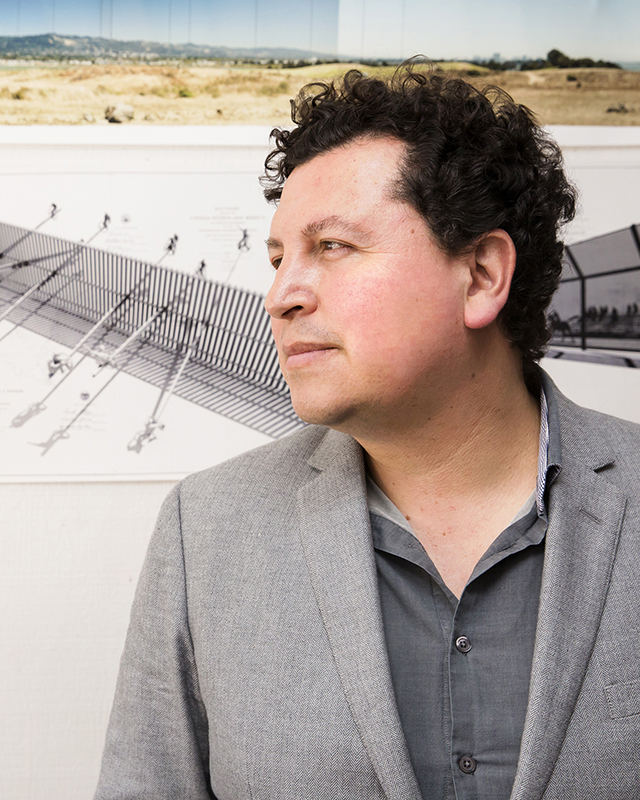 Ronald Rael
Ronald Rael is an applied architectural researcher, author and thought leader in additive manufacturing and earthen architecture. He is an associate professor of architecture at the University of California, Berkeley.
Ronald's Links:
Ronald's Upcoming Workshops
IV

Level IV

Students have advanced skill and knowledge of digital fabrication. Students are highly motivated and have multiple portfolios of their artwork.
Aug 15 - 19, 2022
9AM-5PM
The Center: Object Design and Architecture
Ronald Rael, Del Harrow
Tuition $1,700
Code S1111-22
The innovation of 3-D printing has opened the doors for artists and designers to find new ways to access and develop built environments, architecture and multiple objects that create bold impact. This socially-driven workshop considers how technologies, design, interaction and formal concerns help to aid and give agency to the intervention with, and disruption of, the consequences of existing societal and physical barriers. Creative thinking is encouraged as the basis for finding ways to use objects and constructs to enable new forms of consciousness. This class is in its third year of a 3-year program. Please contact Liz Ferrill for more information about a new section in 2023.