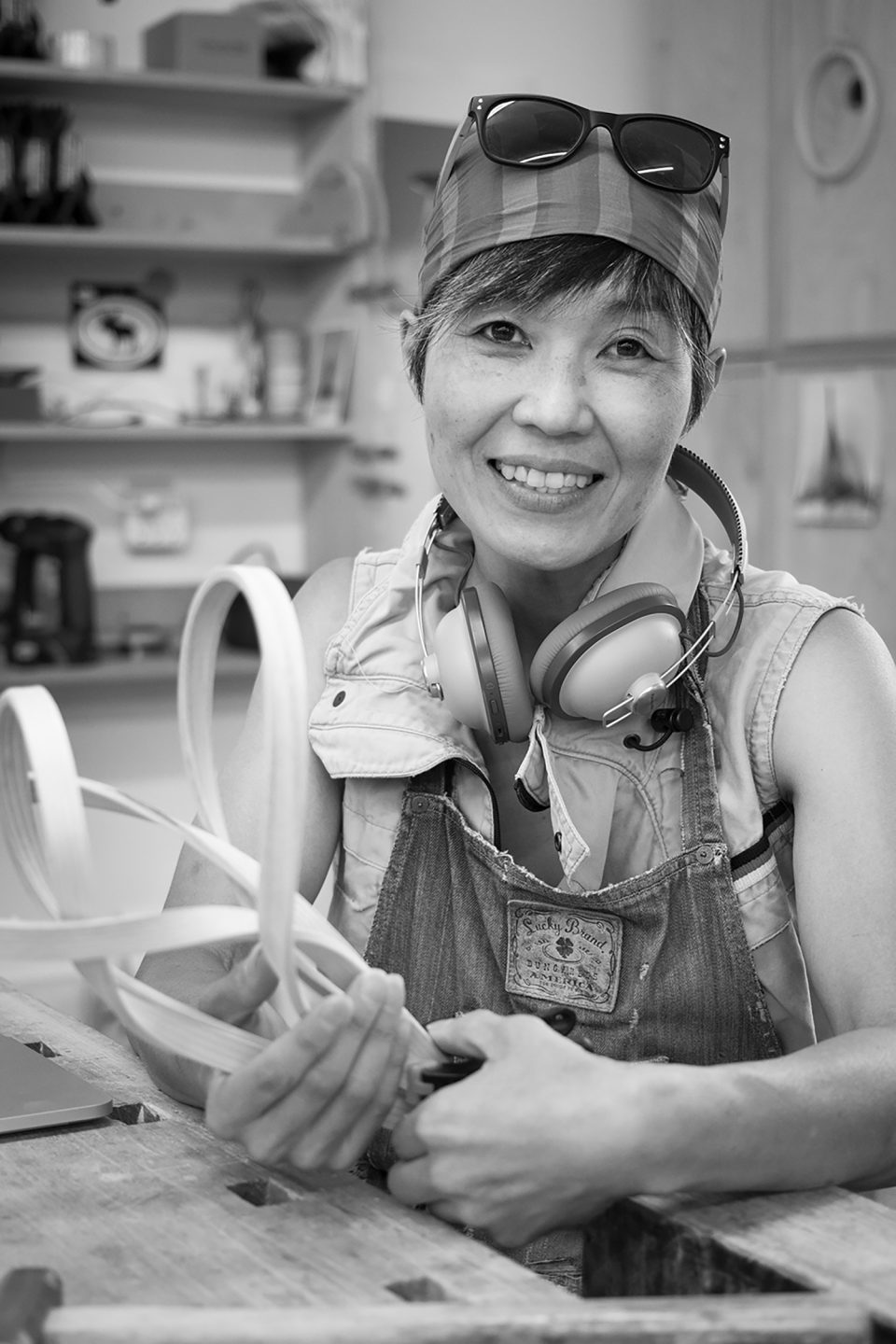 Yuri Kobayashi
Yuri Kobayashi is a sculptor/furniture maker whose work moves between the fields of craft, art, and design. Born and trained in Japan, she taught for many years at the Rhode Island School of Design.
Yuri's Links:
Yuri's Upcoming Workshops
O

Open to All

Students of any skill and knowledge level.
Jul 24 - 28, 2023
9AM-5PM
Curved Elements
Yuri Kobayashi, Christine Lee
Tuition $1,350
Code W0808-23
This workshop is about transforming straight lines into curved ones. Focusing on basic wood-bending techniques, students experiment directly with the medium to explore ideas and expand its design potential. Steaming, soaking. and weaving wood are methods that can achieve unique organic lines and forms with infinite possibilities. Curved surfaces can also be generated through the interlacement of additional fiber-based materials. This week of exploration emphasizes experimentation and play with linear elements, resulting in forms ranging from maquettes to prototypes for future sculptural and design projects.