Recognition Week Celebration
2023 Honorees
Anderson Ranch Arts Center is thrilled to announce our International Artist Honoree, Christian Marclay and the Service to the Arts Honoree, Dana Farouki.
Recognition Week is July 10-15, and celebrates creativity and service to the arts by recognizing the accomplishments of key figures in the art world. With special events throughout the week including the Recognition Dinner on Thursday, July 13th, with a live auction featuring works by top contemporary artists, Recognition Week is filled with not-to-be-missed events.
If you are interested in serving on the 2023 Host Committee or have questions about tables, please contact Ellie Hahn (970-924-5052). Individual tickets will be available to National Council members beginning on April 17th.
Recognition Week is generously supported by our Co-Chairs:
Sarah Arison, Rona Citrin, and Leigh Smith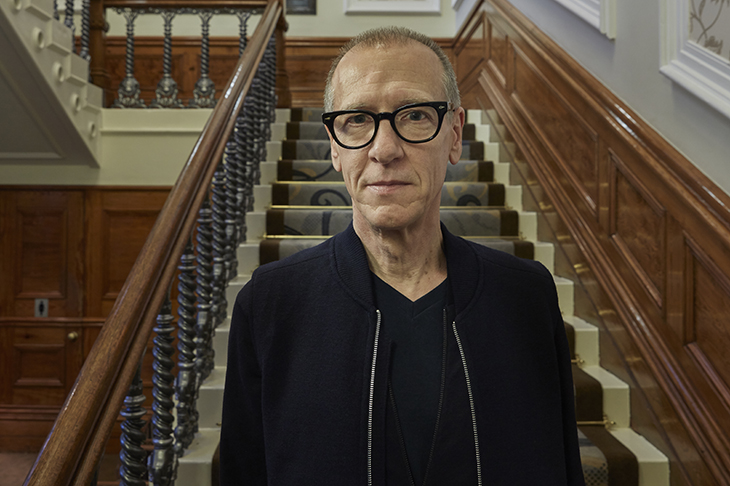 Christian Marclay
International Artist Honoree
Christian Marclay (b. 1955, San Rafael, California) explores the connections between vision and sound, creating works in which these two sensibilities enrich and challenge one another. Marclay garnered international acclaim at the 54th Venice Biennale for his masterpiece video work, The Clock, for which he received the prestigious Golden Lion award. Marclay's work has been exhibited in museums and galleries internationally, including one-person presentations at the Hirshhorn Museum and Sculpture Garden in Washington D.C. (1990); the Musée d'art et d'histoire, Geneva (1995); the Kunsthaus, Zurich (1997); the Museum of Contemporary Art, Chicago (2001); the San Francisco Museum of Modern Art (2002); Musée d'Art moderne et contemporain, Geneva (2008); the Whitney Museum of American Art, New York (2010); Leeum, Samsung Museum of Art, Seoul (2010); Garage Center for Contemporary Culture, Moscow (2011); the Museu d'Art Contemporani de Barcelona (2019) and the Centre Pompidou (2022–2023). A pioneering DJ using records and turntables as musical instruments to create sound collages, since 1979 Marclay has performed and recorded both solo and in collaboration with many musicians, including John Zorn, Elliott Sharp, Otomo Yoshihide, Butch Morris, Shelley Hirsch, Okkyung Lee, Mats Gustafsson, and Lee Ranaldo. His work is in the public collections of the Metropolitan Museum of Art in New York; the Smithsonian American Art Museum, Washington D.C.; the Tate Modern, London; and the Centre Georges Pompidou, Paris. Marclay lives and works in London.
Dana Farouki
Service To The Arts Honoree
Dana Farouki is a curator and patron, specializing in Middle East contemporary art and will be the recipient of the 2023 Service to the Arts Award at the Recognition Dinner on July 13, 2023. As an advocate of Middle East artists and cultural initiatives, she oversaw the largest commissioning-based prize for MENASA in collaboration with Art Dubai until 2018. Dana serves on the Board of Trustees for Creative Time, Bidoun Projects and MoMA PS1. She is the founding Chair of The Solomon R. Guggenheim Foundation's Middle East Circle and is also a member of Brown University's Middle East Advisory Council and the National Arts Advisory Committee for the Middle East Institute.
The International Artist Award is given to globally-recognized artists who demonstrate the highest level of artistic achievement and whose careers have fundamentally influenced contemporary art. As the 26th honoree, Marclay joins illustrious past recipients, including Yinka Shonibare CBE (2022), Simone Leigh (2021), Nick Cave (2019), Ai Weiwei (2018), Wangechi Mutu (2017), Carrie Mae Weems (2016), Frank Stella (2015), Theaster Gates (2014), and Bill Viola (2013).
The Service to the Arts Award is presented to locally and nationally recognized arts advocates, who demonstrate the highest level of leadership, integrity and vision. Prior recipients include Sarah Arison (2019), Bunny and Charles Burson (2018), Jan and Ronnie Greenberg (2017), Eleanore and Domenico De Sole (2016), Jennifer and David Stockman (2015), among others.
Click here to see a list of past Recognition Dinner honorees.