2019 Extraordinary Leadership Honoree Doug Casebeer in Conversation with Brad Miller
May 22, 2019
Posted In: 2019 Summer Series, Events, Summer Series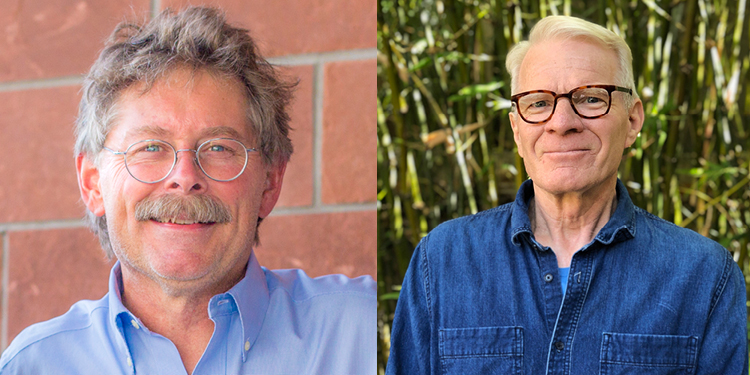 Located in Schermer Meeting Hall at Anderson Ranch Arts Center.
Doug Casebeer has been at Anderson Ranch Arts Center since 1985. He has exhibited extensively nationally and internationally and is in numerous public and private collections. His recent exhibitions include a solo show at Trax Gallery, Berkeley, CA and a two person show with Takashi Nakazato in Tokyo and Fukuoka, Japan. He has served as pottery/ceramics consultant to the U.N.'s Industrial Development Organization, and recently as a board member for the Carbondale Clay Center.
Prior to this award, Casebeer was most recently honored with the 2019 NCECA Honorary Member Award in March, 2019. The NCECA Honorary Member Award is for individuals whose contributions to the field have been deemed as superior, unique, and consistent over the years. The NCECA Board was in unanimous agreement that this award Doug earned is acknowledgement of his incredible contributions to the organization's past, present and future.
In addition, Casebeer has joined the University of Oklahoma as an Artist-in-Residence, specifically mentoring graduate students. He and his wife Susan split their time between Norman, OK and their home and Doug's newly-built studio in Carbondale, CO.
Brad Miller: "In my work I keep reworking a handful of patterns including spirals, packing patterns, and dendritic systems. These patterns appear in different materials and processes sometimes incorporating several of these patterns in one piece. My intention is to infuse my work with these timeless and familiar symbols as they dance between order and chaos."
Brad Miller's work can be found at the Los Angeles County Museum of Art, The Denver Art Museum, The Brooklyn Museum and National Museum of American Art. He is represented by the Edward Cella Art and Architecture Gallery, Los Angeles and the Harvey Preston Gallery, Aspen. Brad lives and works in Venice, CA. and is actively sharing on Instagram at @bradmillerstudio.