SUMMER SERIES: Mark Grotjahn in Conversation With Helen Molesworth
June 16, 2020
Posted In: 2020 Summer Series, Events, Summer Series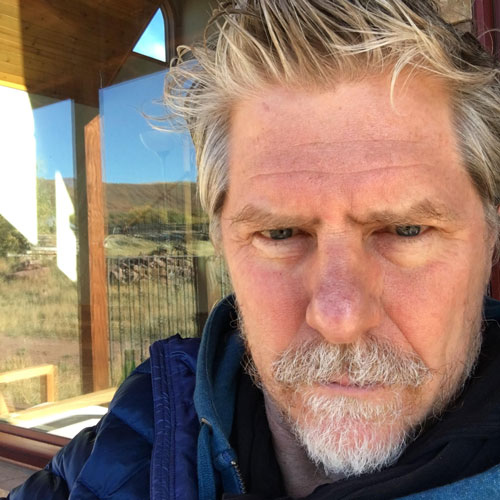 Mark Grotjahn combines gesture and geometry with abstraction and figuration in visually dynamic paintings, sculptures, and works on paper. Each of his series reflects a range of art-historical influences and unfolds in almost obsessive permutations.
Grotjahn was born in Pasadena, California. He received a BFA from the University of Colorado at Boulder and an MFA from the University of California at Berkeley. While studying in California, he began his first major project, Sign Exchange (1993–98), in which he painted replicas of signs that he saw in stores around Los Angeles, then had the store owners display his hand-painted versions in place of the originals. In 1995 Grotjahn was an artist-in-residence at the Skowhegan School of Painting and Sculpture in Madison, Maine. He moved to Los Angeles a year later and, with his classmate Brent Petersen, opened the short-lived gallery Room 702.
In 2001 Grotjahn began the Butterfly series. These geometric paintings and drawings explore the constructs of dual and multi-point perspective and take on various forms as Grotjahn alters their composition and color. A selection of multicolored and monochromatic Butterfly works on paper were exhibited in 2005 at the Hammer Museum, Los Angeles. In 2018 the Los Angeles County Museum of Art presented 50 Kitchens (2013–18), from the same series, a work with more than fifty parts that all evolved from a single composition and incorporate residual traces of earlier drawings. Continuing his investigations of symmetry, perspective, and form, Grotjahn began the Face paintings in 2003.