Gallery Exhibition: Represented
Dec 19 - Jan 26, 2024
The exhibition will be featured in the Patton-Malott Gallery from December 19th- January 26th
Slated to open during the annual Holiday Open House, the Represented exhibition features the work of artists Joseph Gamble, Nicole Nagel-Gogolak, Lauren Mayer, Suzannah Reid, Natasha Seedorf.
Represented is an exploration of artistic vision and evolution, showcasing the work of five diverse artists and working in the same geographical area, yet working in different media. The title "Represented" carries a dual meaning in this context. It not only reflects the idea that these artists represent their unique perspectives and creative paths, but it also signifies the concept of being "represented" within the art world.  
In this exhibition, each artist embodies the notion of being "represented".  They are individual makers and their presence in this collection underscores the importance of being acknowledged and supported as artists.  The title "Represented" reminds us of the significance of recognition and its role in fostering artistic growth and development. 
In this show, you will encounter introspective works that are striking and confident.  They provoke thought and stimulate conversation about artistic process, the boundary of craft and narrative. It is my hope that the exhibition not only honors the individuality of each artist but inspires the viewer to appreciate the diversity and wealth of talent that we have in our region, and the importance of being "represented" in this community. 
– K Rhynus Cesark, Curator
---
Featured Artist:
Joseph Gamble
Joseph Gamble is a fine art photographer and Professor of Photography at Colorado Mountain College. He received a BA in English Literature from Trinity College and holds an MFA in Photography from the Savannah College of Art Design. His work is included in numerous private collections throughout the U.S. and Europe, and has been exhibited in Florida at the Tampa Museum of Art, the Florida Museum of Photographic Arts, Gallery 501, the SNAP Orlando Photography Festival and the Scarfone-Hartley Gallery. His tintype imagery was exhibited in Colorado at the Mariani Gallery at the University of Northern Colorado and was also featured in Denver's Month of Photography 2017. His MFA thesis project "A Season in the Minors," a visual documentary of one season in the life of a minor league baseball team, is on permanent display in the cardiovascular wing of Memorial Health Hospital in Savannah, Georgia.
Lauren Mayer 
Lauren Mayer grew up in New Hampshire, raised with a love for the land, the snow, and solitude offered by the hush of the woods. This connection to the land followed her throughout her education and throughout her professional career as a ceramic artist and teacher. She received her BFA in ceramics from Michigan State University in 2005, a post-baccalaureate degree in ceramics from the University of Massachusetts, Dartmouth, in 2006, and her MFA from The University of Colorado, Boulder in 2009. Lauren has taught at multiple intuitions along the Front Range of Colorado, including Metropolitan State University of Denver, CU, Boulder, The University of Denver, and Front Range Community College. Lauren has shown her work nationally and internationally, most recently at the San Angelo Museum of Fine Arts in Texas, Atlantic Gallery in New York, Workhouse Clay International, Shapes of Influence 2023, and at Carbondale Clay Center. Recently, she enjoyed a residency at Anderson Ranch Center for the Arts and worked as a summer studio assistant at Watershed Center for the Ceramic Arts in Maine. Lauren is currently an Associate Professor of Art and Gallery Director at Colorado Mountain College at the Aspen and Carbondale campuses.
Natasha Seedorf
Natasha Seedorf is a metalsmith and studio artist living in Carbondale, CO. She has taught jewelry and metalsmithing programs and workshops for Colorado Mountain College, The University of Georgia, and Penland School of Craft. Natasha has also shown her work in many galleries across the country including the National Ornamental Metals Museum in Memphis, TN and Velvet Da Vinci Gallery in San Francisco, CA.
Suzannah Reid
Suzannah Reid is the owner of Reid Architects in Aspen Colorado.  She attended Skidmore College in Saratoga Springs, NY, the Institute for Architecture and Urban Studies in NYC, and received a Master of Architecture from the University of Pennsylvania.  Reid Architects has a varied portfolio, including architectural design and historic preservation design and planning services for municipalities, institutions, and a variety of private clients. 
 Alongside an active architectural practice, Suzannah continues to pursue more immediate creative endeavors including drawing, painting, and woodworking.  The work presented here takes advantage of the encaustic medium to investigate themes of form, space, and emotion in a variety of ways.  While the work invokes a sense of landscape, it is intended to encourage close looking and contemplation; providing a framework for the viewer's personal interpretation.
Curator
K Rhynus Cesark
K Rhynus Cesark received her Bachelor of Arts from Plymouth State University and received her Master of Fine Arts from Massachusetts College of Art and Design. K is a multimedia artist. She divides her time in her Carbondale Colorado studio between creating sculpture, encaustic painting, ceramic tableware, installations, printmaking, and digital media. Her work is created with a traditional and a post-digital mindset. She exhibits her work internationally.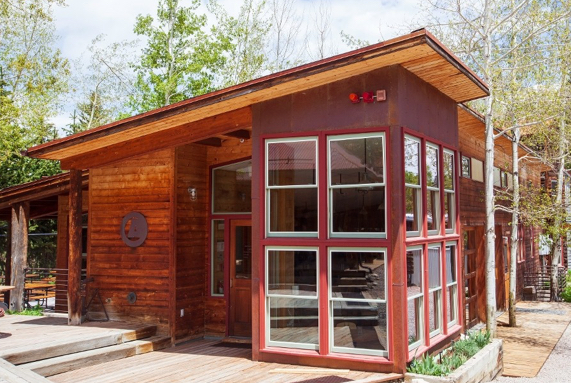 Eat
The Ranch Café
The Ranch Café is closed to the public from October through May. The Café offers a wide variety of freshly made food and beverage options during select months of the year.
Hours & Menus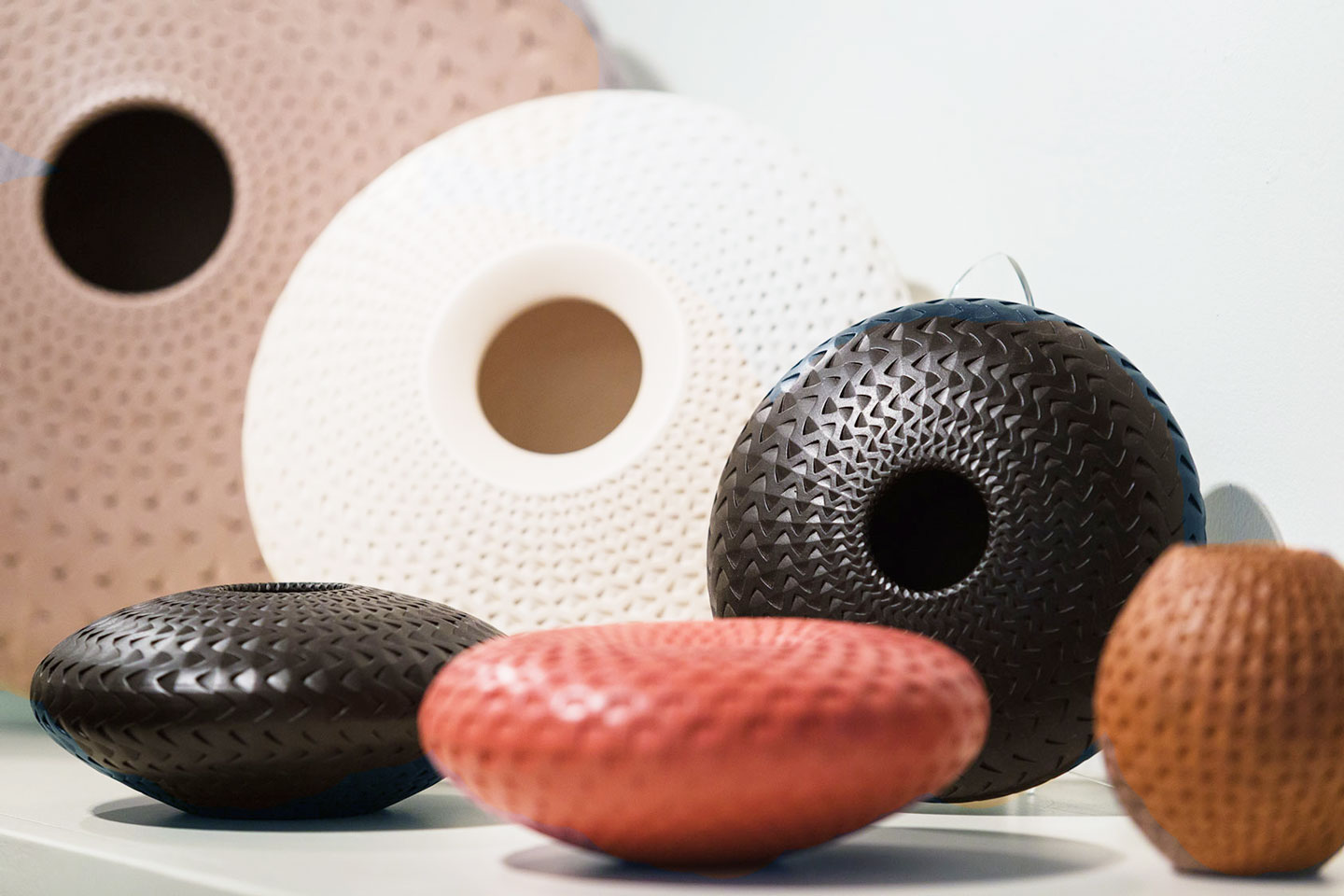 Shop
ArtWorks Store
Art supply, fine crafts, and gifts.
Store Hours (October – May):
Monday – Thursday, 10AM-3PM
Learn More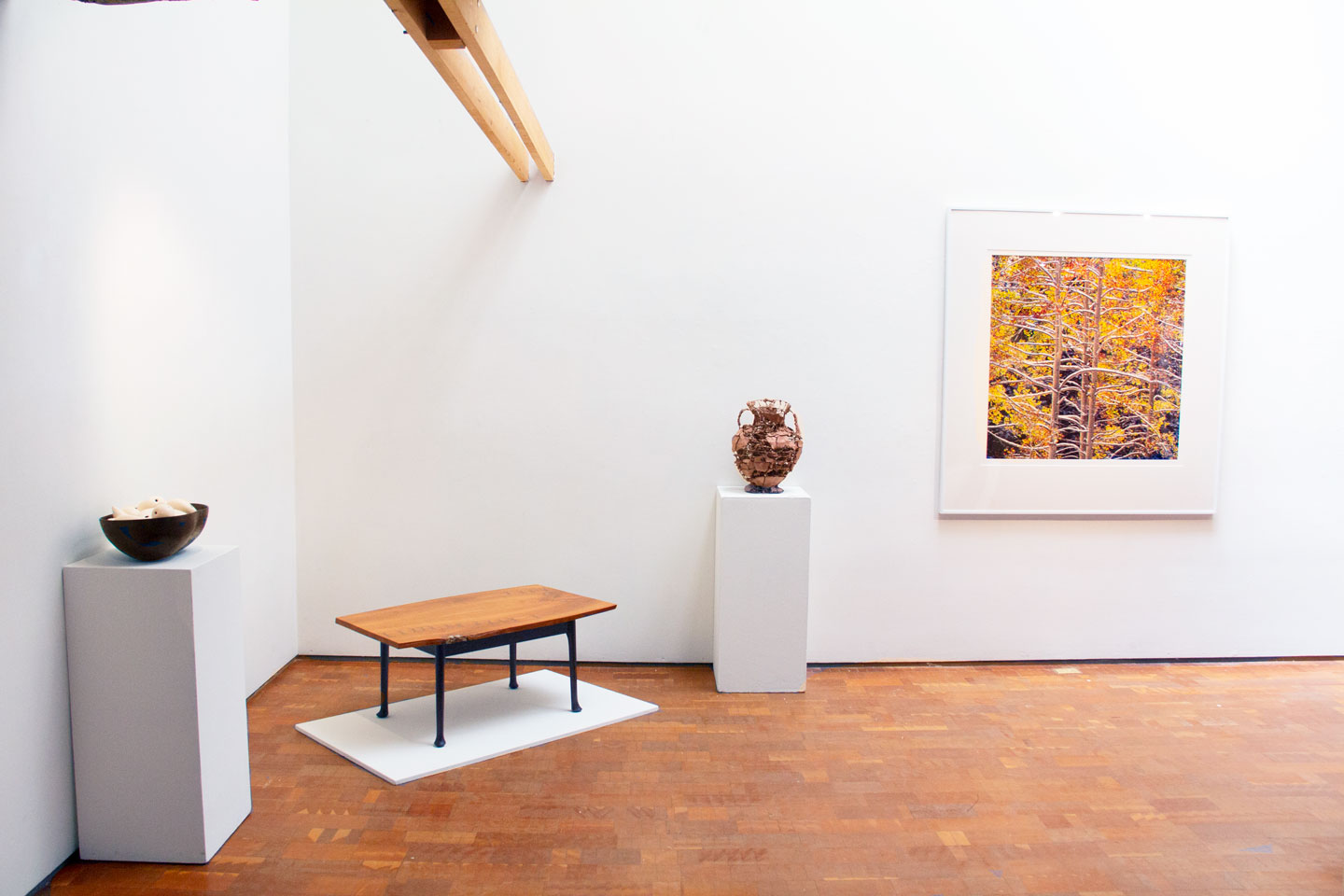 Explore
Patton-Malott Gallery
This gallery space on the Anderson Ranch campus is home to contemporary and rustic ranch architectural elements and provides the backdrop for rotating exhibitions throughout the year.
Gallery Hours (October – May):
Monday – Thursday, 10AM-3PM
Visit the Gallery