Visiting Artist: Calida Rawles
Nov 6 - Nov 19, 2022
The paintings of Calida Rawles (b. 1976, Wilmington, DE; lives and works in Los Angeles, CA) merge hyperrealism with poetic abstraction. Situating her subjects in dynamic spaces, her recent work employs water as a vital, organic, multifaceted material, and historically charged space. Ranging from buoyant and ebullient to submerged and mysterious, Black bodies float in exquisitely rendered submarine landscapes of bubbles, ripples, refracted light and expanses of blue. For Rawles, water signifies both physical and spiritual healing as well as historical trauma and racial exclusion. She uses this complicated duality as a means to envision a new space for Black healing, and to reimagine her subjects beyond racialized tropes. Enhancing the seductive nature of water, the work tempers heavier subjects with aquatic serenity and geographic and temporal ambiguities, inviting multiple readings. Embedded in her titles and topographical notations in the compositions, Rawles' canvases represent an expansive vision of strength and tranquility during today's turbulent times, while insisting on the triumph of humanity.
Rawles' most recent body of work reimagines the ancient story of Lilith, Adam's first wife, who was demonized for refusing to submit to him. Rawles expands the Lilith legacy and repositions her from a malevolent spirit at the antithesis of womanhood to a sovereign being who drifts to the surface of uncertain waters, becoming a source of inspired rebellion. Influenced by contemporary Black female writers and their approaches to intersectionality, Rawles depicts Black women and girls cloaked in white gowns floating in a realm of calmness and spiritual relief from their identity politics and its undercurrent of microaggressions, colorism, and generational trauma. With closed eyes and poise, her subjects radiate in the refracted lights of the iridescent blues waters. Harboring moments of leisure and delight, Rawles honors the allegorical potential and otherworldliness of water to pursue a place of kinship, belonging, and sisterhood.
Rawles received a B.A. from Spelman College, Atlanta, GA (1998) and an M.A. from New York University, New York, NY (2000). Solo exhibitions of her work have been organized at Lehmann Maupin, New York, NY (2021); Various Small Fires, Los Angeles, CA (2020); and Standard Vision, Los Angeles, CA (2020). Her work has been featured in numerous group exhibitions including 2021 Billboard Exhibition, Billboard Project, Los Angeles, CA (2021); View From Here, Los Angeles County Museum of Art, Los Angeles, CA (2020); Art Finds a Way, Norton Museum of Art, West Palm Beach, FL (2020); Visions in Light, Windows on the Wallis, Beverly Hills, CA (2020); Presence, Fullerton College Art Gallery, Fullerton, CA (2019); With Liberty and Justice for Some, Walter Maciel Gallery, Los Angeles, CA (2017); Sanctuary City: With Liberty and Justice for Some, San Francisco Arts Commission, San Francisco, CA (2017); LACMA Inglewood + Film Lab, Inglewood, CA (2014); and Living off Experience, Rush Arts Gallery, New York, NY (2002). Rawles created the cover art for Ta-Nehisi Coates's debut novel, "The Water Dancer," and her work is in numerous public and private collections, including the Los Angeles County Museum of Art, CA and the Studio Museum in Harlem, New York, NY.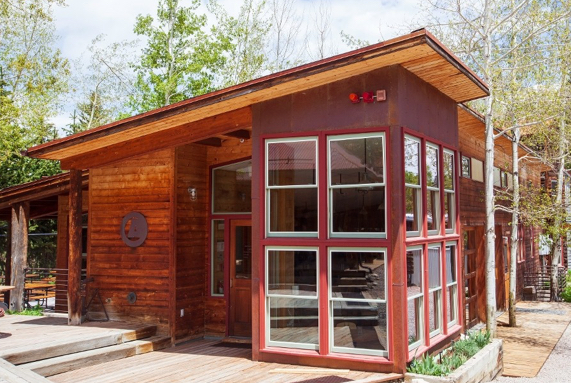 Eat
The Ranch Café
Offering a wide variety of freshly-made food and beverage options during select months of the year. The Ranch Café is open to students, staff and faculty for breakfast and dinner as well as the public for lunch.
Hours & Menus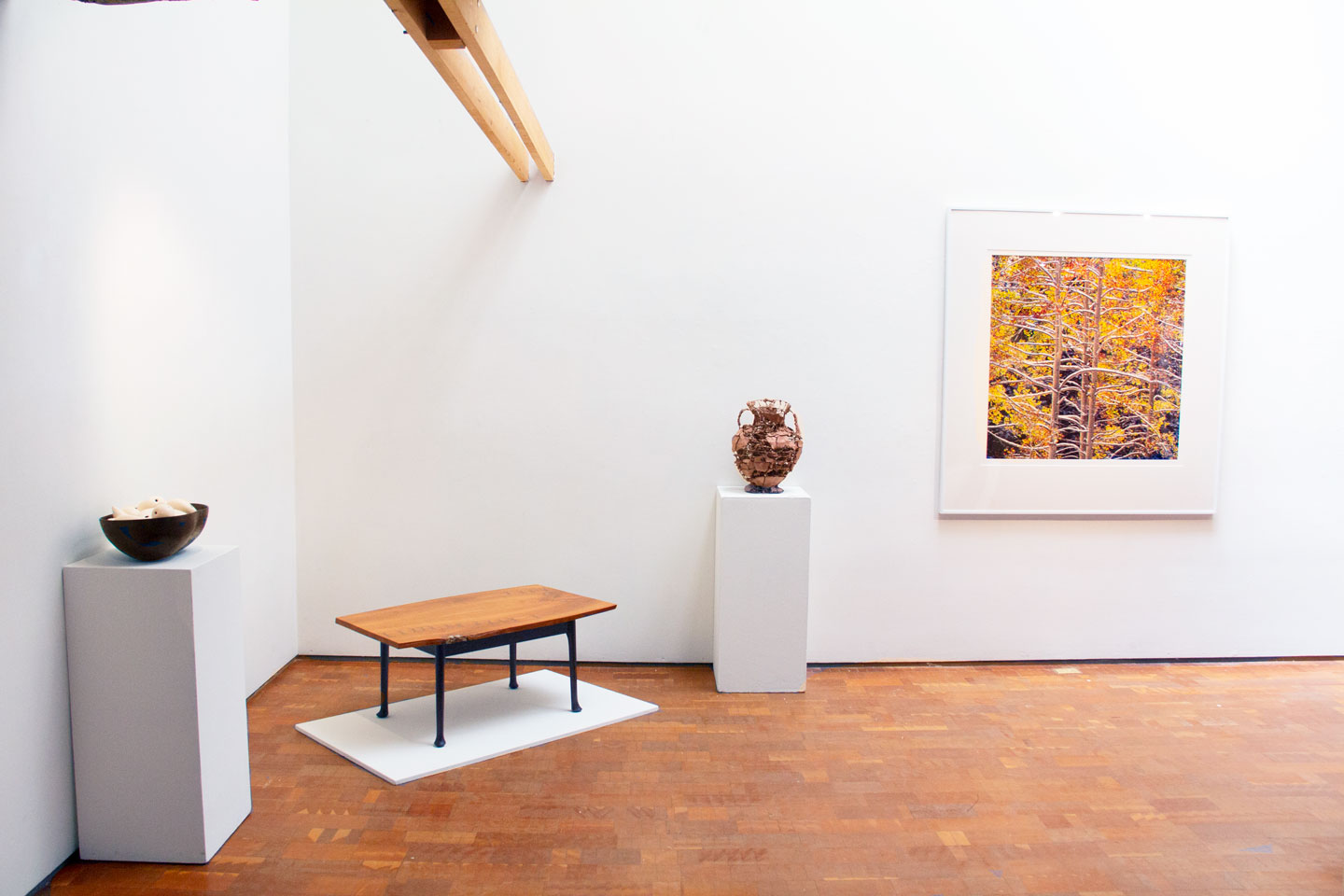 Explore
Patton-Malott Gallery
This gallery space on the Anderson Ranch campus is home to contemporary and rustic ranch architectural elements and provides the backdrop for rotating exhibitions throughout the year.
Visit the Gallery
Other Events in this Series
Join Waitlist for Visiting Artist: Calida Rawles