Discover the exciting, cutting-edge tools available in our FabLab— Anderson Ranch's impressive digital fabrication lab. These workshops provide powerful tools for self-expression in the hands of creative faculty, and present dynamic opportunities to merge the newest visual arts technologies with traditional processes.
A variety of workshops use the digital fabrication technology in the FabLab and throughout multiple studios on the Ranch campus. Explore the possibilities with our state-of-the-art equipment, including 4-axis CNC (computer-numerically-controlled) routers, Formlabs SLA Resin 3-D Printers, Prusa and Monoprice FDM 3-D printers, Epilog laser cutters, 3-D scanners, a Roland UV printer and vinyl cutter, and vacuum formers. Digital fabrication equipment is powered by Rhinoceros 3D, Adobe Creative Cloud, Autodesk Fusion 360 and Meshmixer, a variety of 3-D printing slicing softwares, and more.
Our expert faculty help you to master progressive new skill sets and exciting new ways of creating.
Leah Aegerter
Studio Coordinator, Digital Fabrication
Leah Aegerter is an artist working in object-based sculpture, furniture, and installation. She received a BFA in Sculpture from the Rhode Island School of Design in 2017 and is the Studio Coordinator for Digital Fabrication at Anderson Ranch.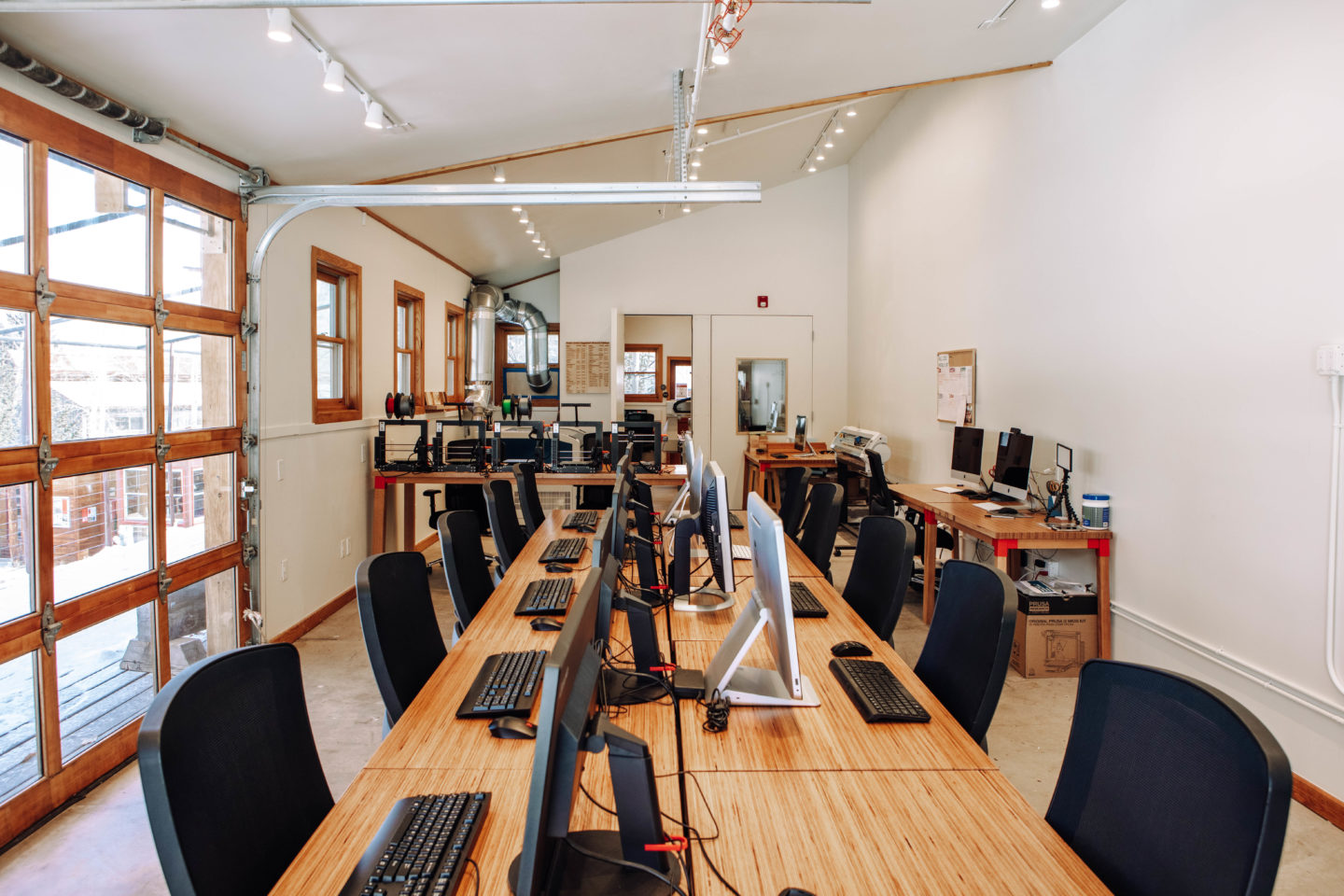 Anderson Ranch Campus