Adam Manley
Adam John Manley is the Associate Professor of Furniture Design & Woodworking at San Diego State University. His work has been exhibited nationally, including solo exhibitions at the Indianapolis Art Institute, Space Gallery in Portland, and The Kipp Gallery at Indiana University of Pennsylvania. Adam's work addresses social issues such as violence and inequality, as well as the human relationship to place, all through the language of familiar functional objects.
Adam's Links:
Adam's Upcoming Workshops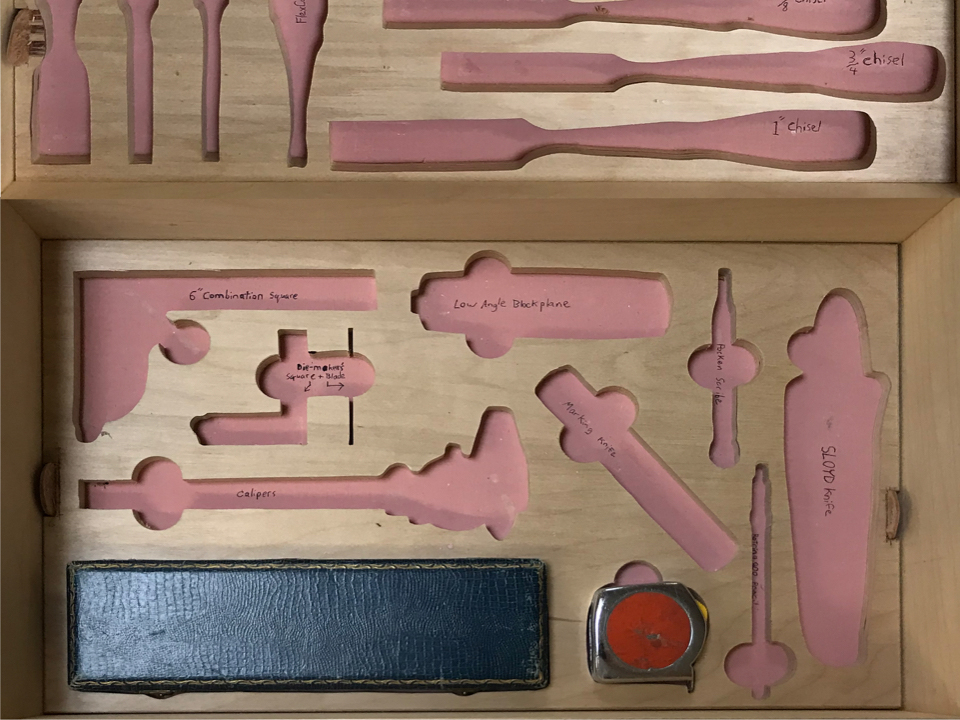 O

Open to All

Students of any skill and knowledge level.
Jul 4 - 8, 2022
9AM-5PM
Everything In Its Right Place: Containing Our Beloved Objects
Adam Manley
Tuition $995
Code W0505-22
We all hold certain objects dear for one reason or another; in creating a purpose-built home for them, we elevate the object to a higher level.This course explores box-making techniques in creating a custom home for a personal object. Demonstrations cover technical processes from milling and material preparation to splined miter joinery and floating panel construction. Students come prepared with one or two important objects and create a home for them, responding to both the items' innate physical properties and the stories that are inextricably linked to those objects. Participants discuss these stories and design with them in mind as they create a protective reliquary.