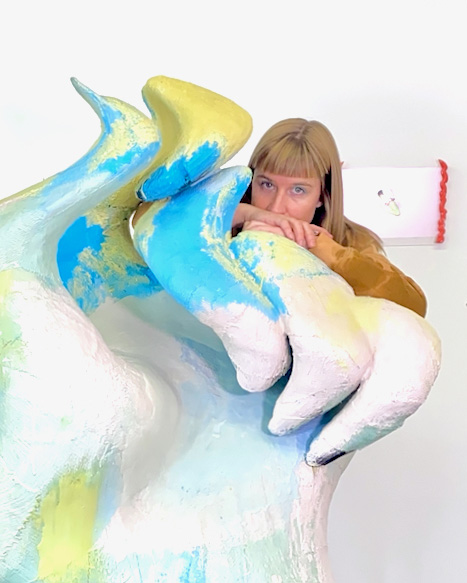 Gracelee Lawrence
Gracelee Lawrence has attended 20 artist residencies and opened her first solo show in New York at Thierry Goldberg in 2019. She is currently a Visiting Assistant Professor of Sculpture at State University of New York, Albany. Recent exhibitions include Marinaro Gallery, New York City, Dinner Gallery, New York City, Headline Gallery, Vancouver and Postmasters Gallery, New York City.
Gracelee's Links:
Gracelee's Upcoming Workshops
O

Open to All

Students of any skill and knowledge level, but have some computer skills.
Jul 4 - 8, 2022
9AM-5PM
Hybrid Sculptural Problem Solving: Digital to Physical Thinking
Gracelee Lawrence
Tuition $1,095
Code S0505-22
Expand your sculptural problem-solving by thinking reciprocally from the digital to the physical, and back again. This exploratory sculpture course introduces basic digital tools and methods that bring a new dimension to your work and processes, particularly in thinking about digital versus analog making. Using cutting-edge technology, discover the possibilities made available by the laser cutter and Computer Numerical Control (CNC) router and learn how to use these tools in combination with analog making methods and practices to determine the best solution for every problem, creating dynamic works.
Gracelee's Upcoming Events