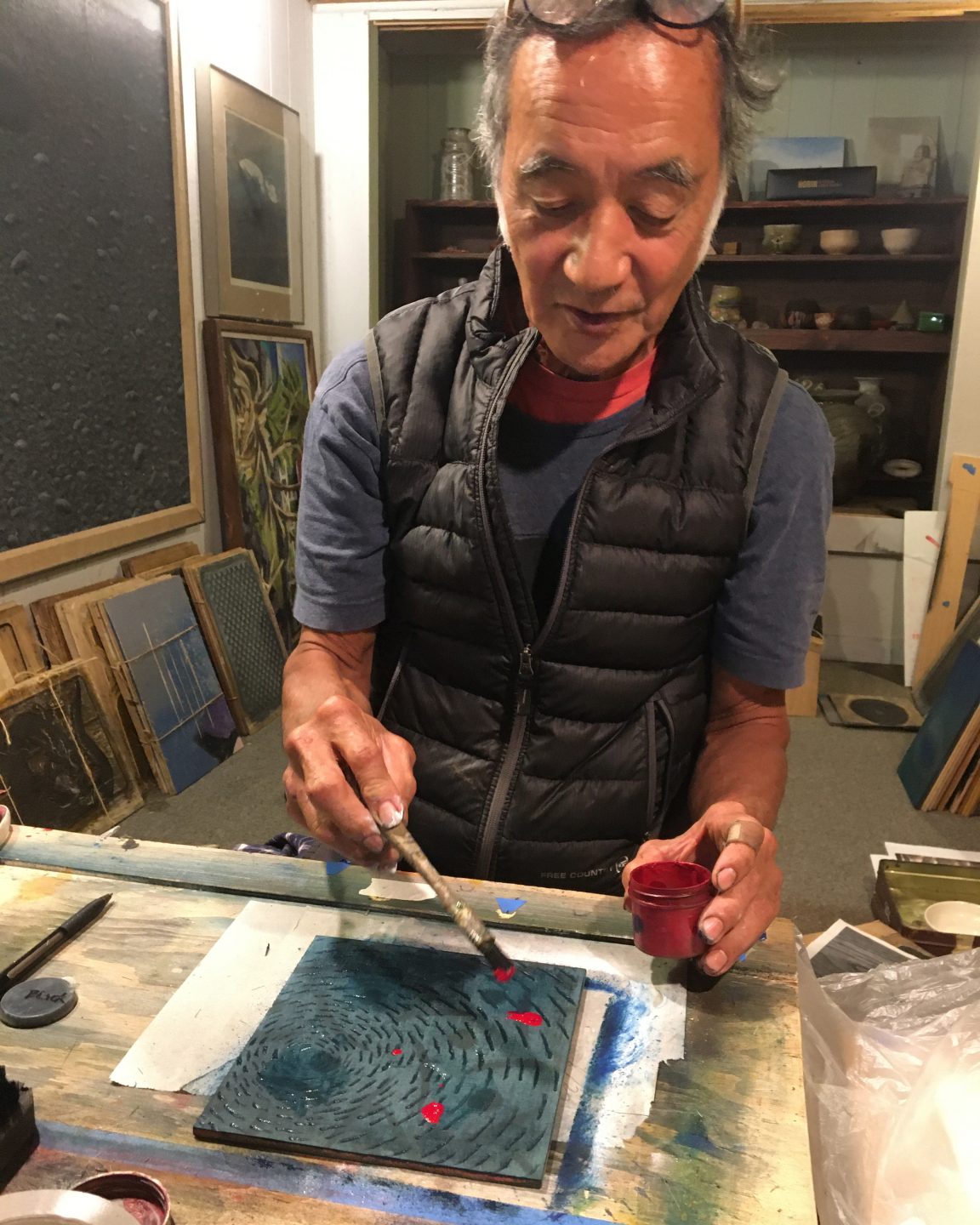 Hiroki Morinoue
Hiroki Morinoue received his BFA from the California College of the Arts. He began teaching mokuhanga at Anderson Ranch Arts Center more than 20 years ago. He has traveled to Japan for an intensive artist-in-residence program sponsored by the Mokuhanga Innovation Laboratory and attended the 2nd International Mokuhanga Conference and Satellite Program in Tokyo.
Hiroki's Upcoming Workshops
O

Open to All

Students of any skill and knowledge level.
Sep 12 - 23, 2022
9AM-5PM
Mokuhanga, the Baren & Printing at Home
Hiroki Morinoue
Tuition $1,600
Code R1514-22
This exciting printmaking intensive focuses on mokuhanga: water-based Japanese woodblock printmaking. The unique process of mokuhanga involves hand carving, is environmentally friendly, able to be done at home, in any scale, anytime and anywhere. Students work in a narrative concept, creating a dialog in both storytelling and its relationship with color, form and space. The students compose and recompose printed compositions to create complex images printed from beautiful shina wood onto traditional Japanese mulberry paper.