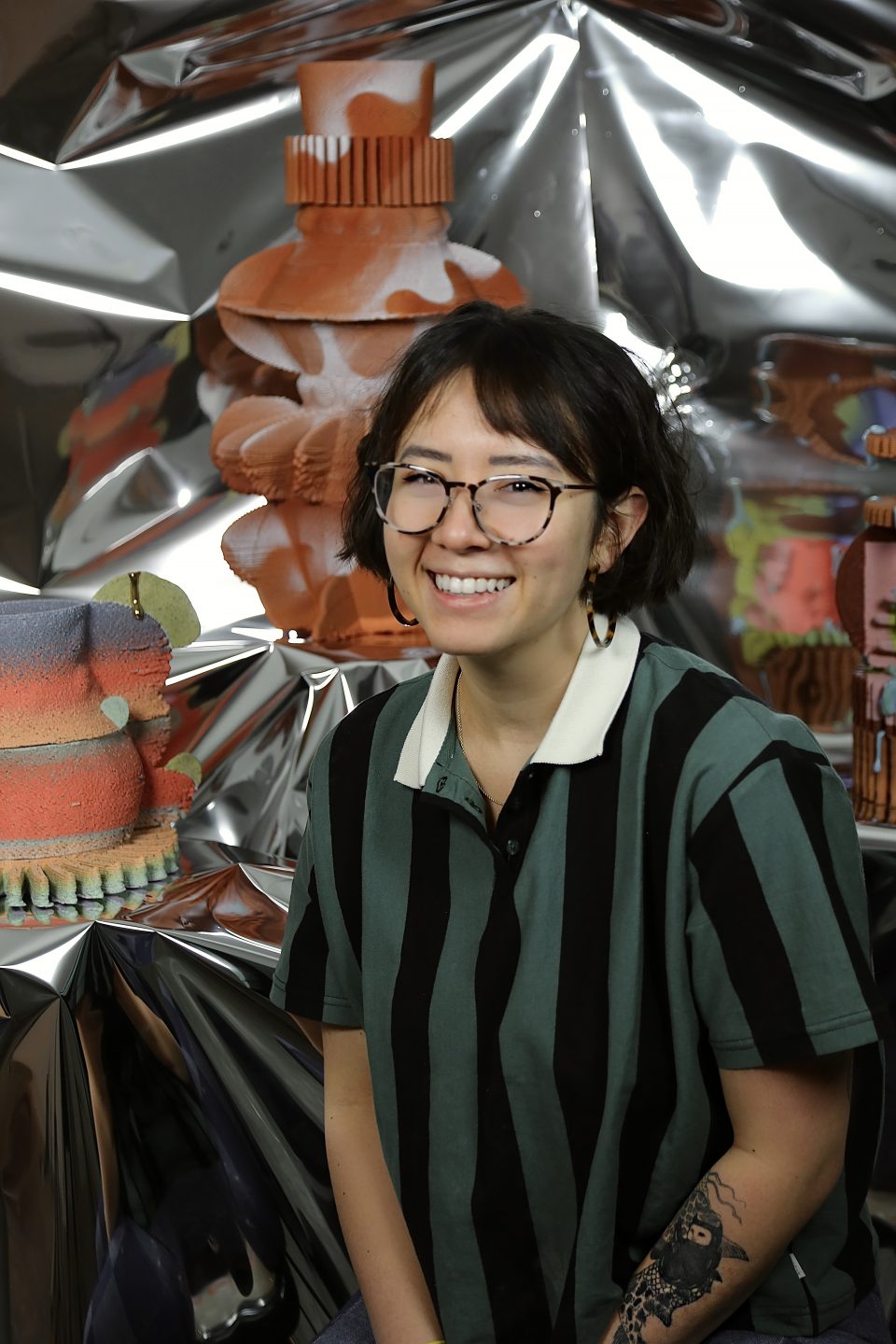 Jolie Ngo
Jolie Ngo is a Vietnamese American artist based in Philadelphia, PA. She holds a BFA in ceramics from Rhode Island School of Design and an MFA from the NYSCC at Alfred University. Utilizing a clay 3-D printer, she creates bright cyborgian design objects that acknowledge early
ceramic traditions while smiling towards the future.
Jolie's Links:
Jolie's Upcoming Workshops
O

Open to All

Students of any skill and knowledge level.
Aug 7 - 18, 2023
9AM-5PM
Any Way You Slice It: Introduction to 3D Clay Printing and Digital Tools
Jolie Ngo
Tuition $1,400
Code C1015-23
This introductory course to 3-D clay printing and digital tools prompts students to investigate the synergy between the handmade arts and technology. The workshop goes through every step of the process, from preparing colored porcelain for successful prints, to designing objects in Rhinoceros 3-D, then exploring best practices for operating clay and plastic printers and finishing the surface of 3-D printed objects. Students are encouraged to experiment and take risks, combining 3-D printed ceramic and plastic models to create boundary-pushing sculptures or vessels. Students can expect to bring their newly developed digital skills and tools back to their own studio practice.