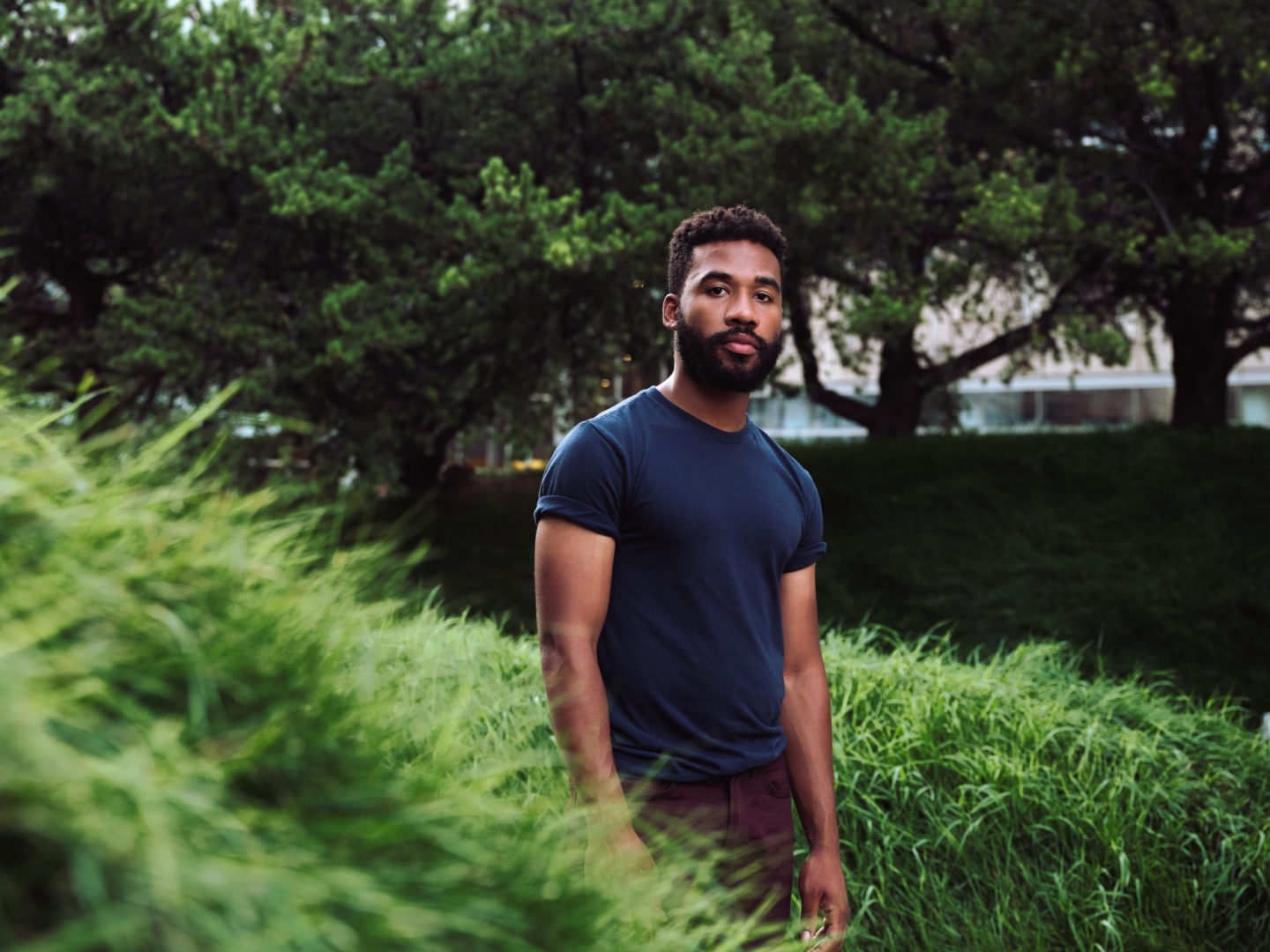 Joshua Rashaad McFadden
Joshua Rashaad McFadden is an American visual artist whose primary medium is photography and is an assistant professor at the Rochester Institute of Technology. He explores the use of archival material within his work and is known for his portraiture. Joshua's timely projects have earned him international acclaim.
Joshua Rashaad's Links:
Joshua Rashaad's Upcoming Workshops
II

Level II

Photography students have a basic understanding of photography principles and technology and are comfortable using an SLR camera in manual mode. New Media students have a basic understanding of video, multimedia or animation software. Students have basic computer skills and are comfortable using a Macintosh computer.

III

Level III

Photography students have some formal training and significant experience making, capturing and digitally processing images using Adobe Lightroom and/or Adobe Photoshop. New Media students have some formal training in conceptual and technological aspects of video, multimedia, coding or animation and are versed in the appropriate software applications. Students have a portfolio of their artwork.
Aug 16 - 20, 2021
9AM-5PM
The Artist's Voice: image and collage
Joshua Rashaad McFadden, Esther Macy Nooner
Tuition $1,155
Code P1123-21
Memory and archive are records of the past, closely correlated, but diverse in interpretation, especially when it comes to personal history. This workshop encourages students to examine their own personal histories with the goal of producing self-portraiture with methods of digital photography and alternative photographic processes such as transfer techniques, collage and digital print manipulation. In addition to the study of portraiture techniques and group discussions, students work one-on-one with the instructor to deepen their own voice and message. This course facilitates the sharpening of personal visions, technical skills and conceptual frameworks to strengthen the artistic practice.
Joshua Rashaad's Upcoming Events