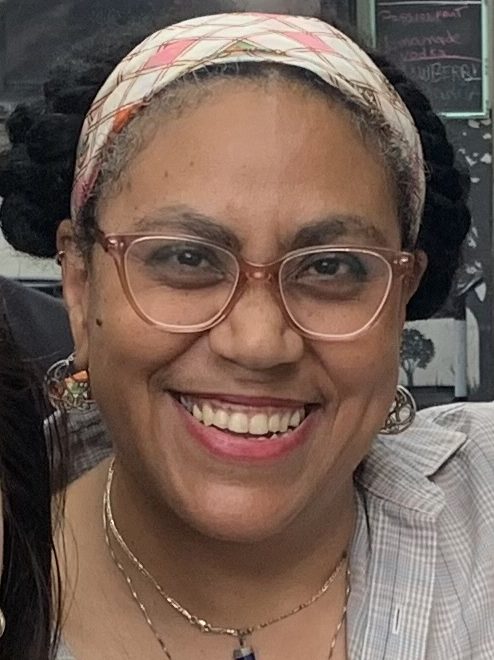 Mildred Beltre
Mildred Beltré is a multi-disciplinary artist invested in grassroots activism, social justice, and political movements. Her work spans photography, print-making, drawing, text-based formats, and fiber arts. Across these diverse mediums, Mildred carries forth the legacies of revolutionary protests and civil rights movements, while bringing in elements of desire, pleasure, and humor.
Mildred's Links:
Mildred's Upcoming Workshops
O

Open to All

Students of any skill and knowledge level.
Sep 2 - 6, 2024
9 AM - 5 PM
Experimental Prints in Mixed Media
Mildred Beltre
Tuition $1,160
Code R1413-24
In this multifaceted and exploratory printmaking workshop, students are introduced to a multitude of printmaking techniques to combine in unique ways. Demonstrations teach the white line woodcut method, trace monotypes, silkscreen monotypes, and stencil silkscreen as separate processes that can be used on their own or layered to produce a unique body of prints. Students are encouraged to use these processes to enhance and charge their imagery, with a focus on surface, color, layers and composition. Emphasis is on creating a cohesive series of prints that convey a clear message with pop and dynamism.