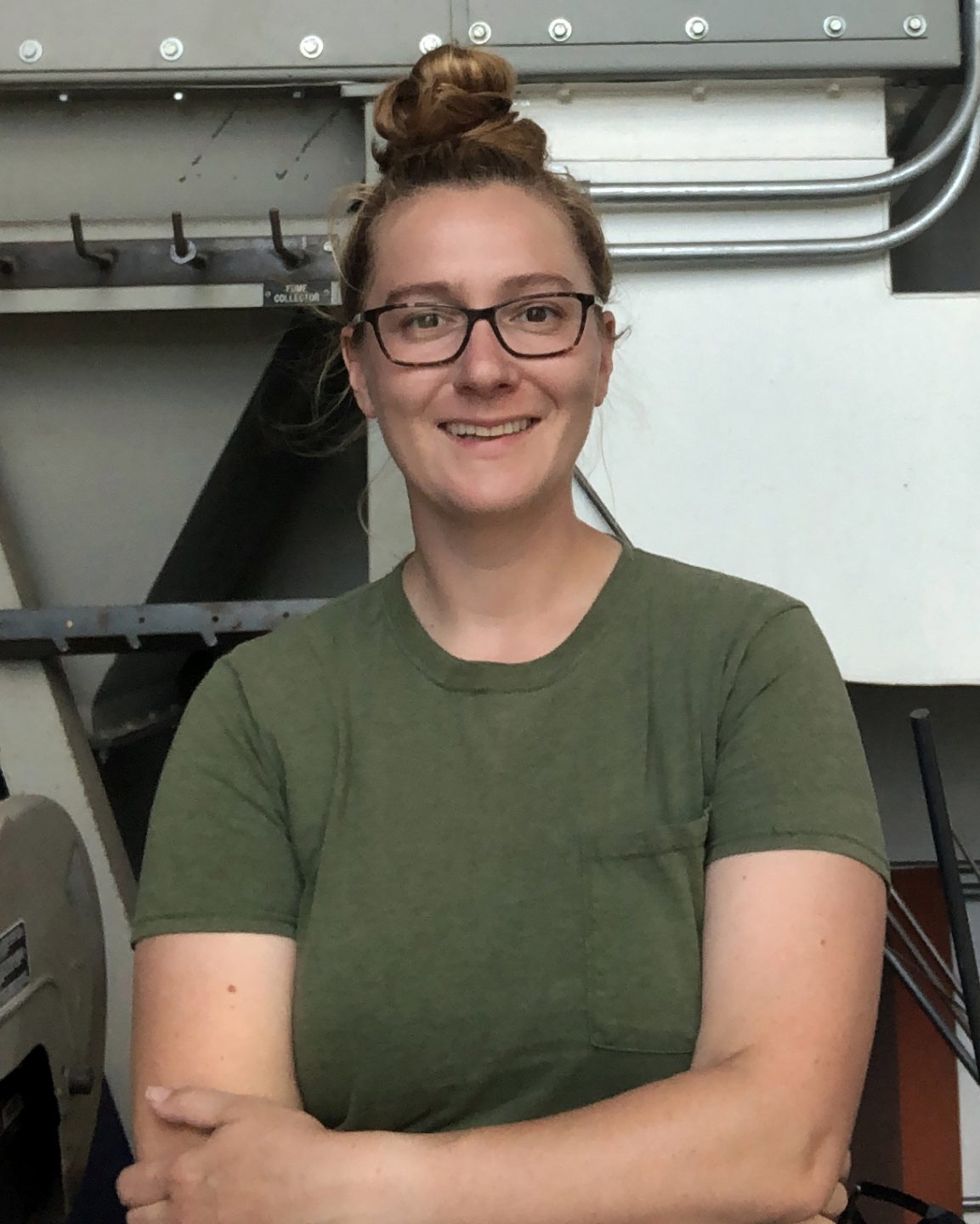 Samantha Pasapane
Samantha Pasapane is a sculptor who uses foundry methods, metal fabrication, concrete and mold making in her work. She received her BFA from Maryland Institute College of Art and her MFA from Rhode Island School of Design. Samantha has taught foundry and metal fabrication at RISD, Pratt Institute, the State University of New York, Purchase and currently works at Williams College.
Samantha's Links:
Samantha's Upcoming Workshops
II

Level II

Students have a basic knowledge of 3­-D art making and sculpture concepts and are comfortable using a variety of hand and power tools. Students have taken one or two sculpture classes or workshops.

III

Level III

Students have experience with a variety of materials and fabrication techniques and know how to use hand and power tools competently and safely. Students are self­-starting with some formal training in critical aspects of sculpture and have completed a portfolio of work. Students have taken a minimum of three classes or workshops.
Aug 22 - Sep 2, 2022
9AM-5PM
Bronze and Aluminum Casting
Samantha Pasapane
Tuition $1,400
Code S1212-22
Experience a hands-on exploration of the lost wax foundry process and its many applications. Students learn the intricate stages of the foundry process: starting with hands-on wax modeling, gating, ceramic shell molds, melt out, furnace safety and operation, aluminum and bronze casting, demolding, tig welding aluminum and bronze, chasing, sandblasting, finishes, and patina. Classtime consists of in-depth demonstrations balanced with plenty of studio work time. Students explore making aluminum and bronze sculpture, however, the lost wax process can open the door to many creative and functional object-making directions that can be added to their toolbox.