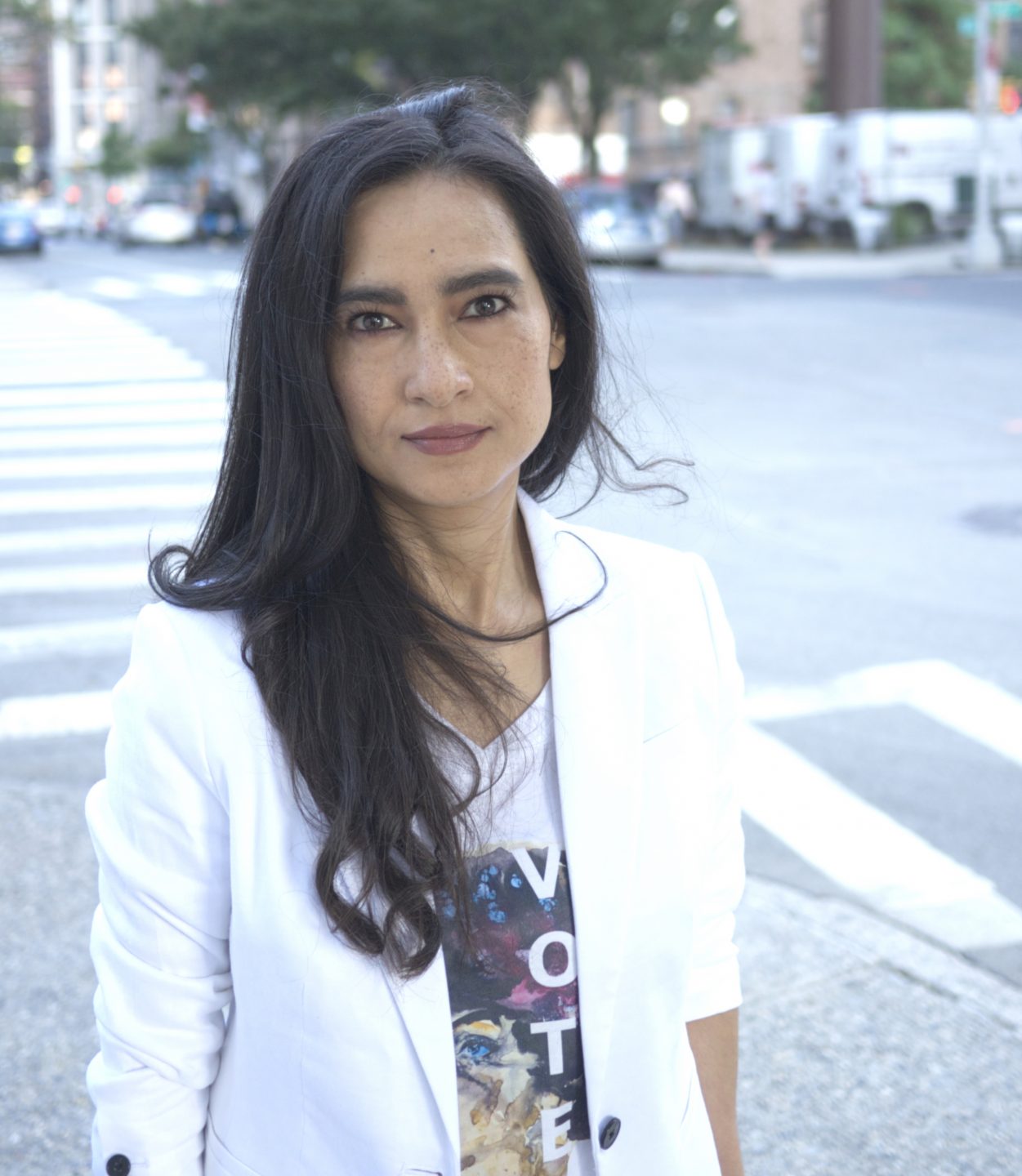 Shahzia Sikander
Shahzia Sikander is widely celebrated for subverting pre-modern and classical Central and South-Asian miniature painting traditions into dialog with contemporary international art practices and launching the form known today as "neo-miniature". Recipient of the MacArthur grant, Shahzia's early work is touring at the Morgan Library, the Rhode Island School of Design Museum and Museum of Fine Arts Houston in 2021-2022.
Shahzia's Links:
Shahzia's Upcoming Workshops
IV

Level IV

Students have advanced skill and knowledge of painting and drawing. Students are highly motivated and self­-directed, have a minimum of five years experience in their field and have multiple portfolios of their artwork. Portfolio review is required for admittance to some Level IV classes.
Aug 22 - 26, 2022
9AM - 5PM
The Center: Topics in Painting: Studio Practice and Critique
Shahzia Sikander, Holly Hughes
Tuition $1,700
Code D1224-22
This three-year advanced mentorship program encourages each student to push their studio practice. Working at a rigorous pace, engaging in critical dialog with the group and with the instructors in individual critique, artists refine and expand their investigations. Wide-ranging topics include concept and approach to contemporary art practice as well as technical and material explorations. Students are expected to work independently with the support of their class peers and instructors, raising the ambition of their own studio goals. Although primarily a painting workshop, participation by installation artists and other artists working across media is encouraged. The goal of the series is for students to gain community, develop insight into their work and, through discussion, challenge themselves to reflect on their artistic intentions. This is the first year of a 3-year program.  To attend a workshop with The Center, a portfolio review is due by Friday, February 11th, 2022. Instructions on how to submit your portfolio are as follows: Submit digital images of your work in one single PDF (as opposed to individual JPG attachments) via email directly to the Artistic Director of Painting, Drawing and Printmaking, Liz Ferrill at lferrill@andersonranch.org The single PDF must be less than 10 MB to be considered. Include 10 images of 10 works with image identification that lists the title, media, dimensions and year of each image. While not required, it is helpful to see an artist statement addressing the images you send. Include "Advanced Portfolio Review" in the subject line of your email, as well as the title of the workshop for which you are applying. Please provide a phone number where you can be reached and a link to your website. Submissions that do not follow the requested directions will not be reviewed. To be considered, we must receive portfolios by 5 PM MST Friday, Feb. 11th, 2022. If we receive your materials after Feb. 11th, you will be considered on a space-available basis. We will email you regarding your status on or before Friday, Feb. 25, 2022. If you are accepted, a deposit of $500 will be required within one week of notification of acceptance to hold your place. Housing will be assigned on a space-available basis upon enrollment.