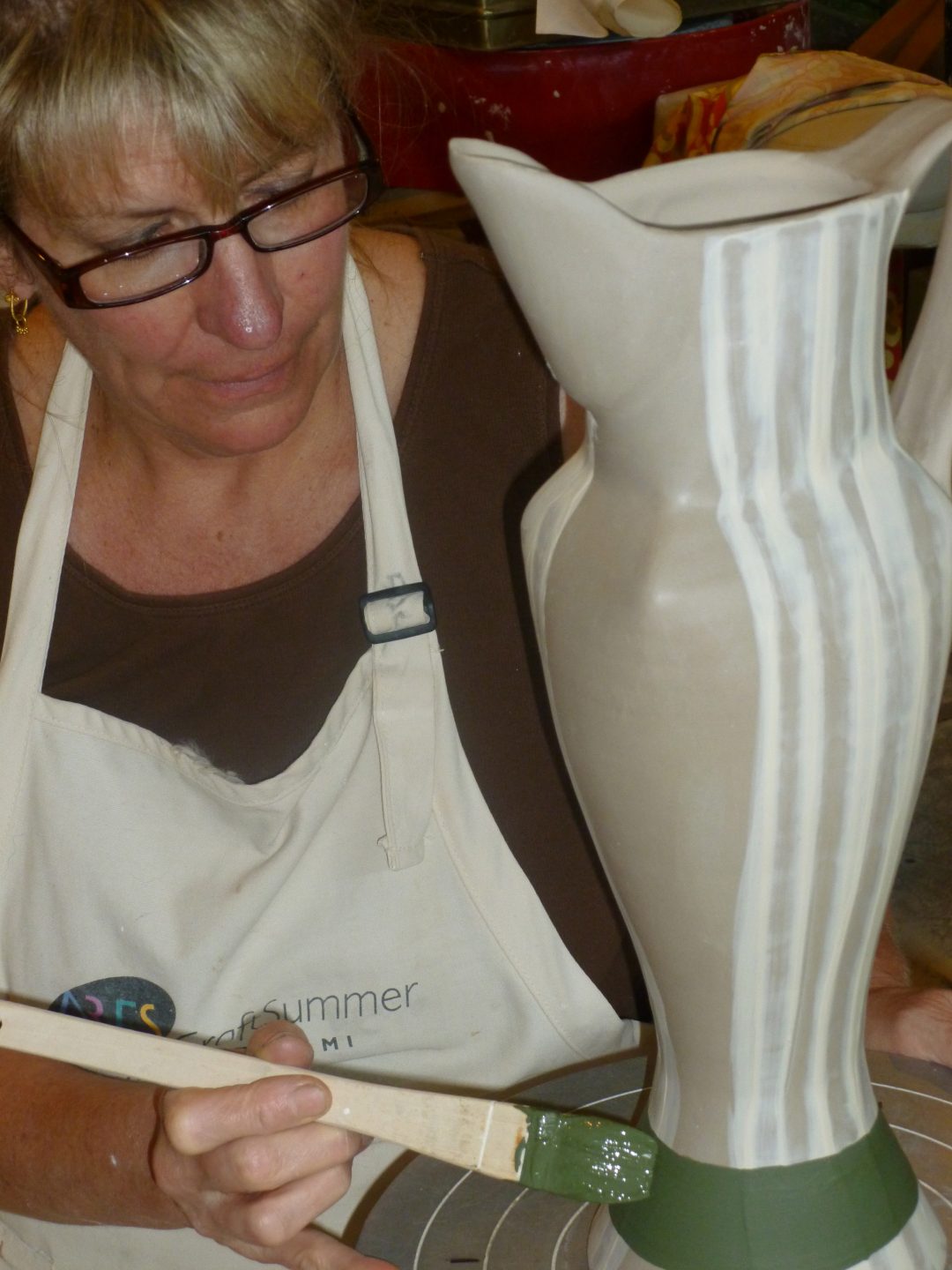 Suze Lindsay
Suze Lindsay is a studio potter in western North Carolina. Her formal training started as a core fellow at Penland School of Craft, followed by an MFA from Louisiana State University. After completing a three-year residency at Penland School of Arts and Crafts, she set up her studio, Fork Mountain Pottery, with partner Kent McLaughlin. She has presented numerous workshops and lectures nationally and internationally.
Suze's Links:
Suze's Upcoming Workshops
O

Open to All

Students of any skill and knowledge level.
Jul 17 - 21, 2023
9AM-5PM
Collaboration: Cultivation
Suze Lindsay
Tuition $1,150
Code C0707-23
During this workshop, students work in a unique partnership with Margaret Bohls's handbuilding class as a combined group. The workshop includes demonstrations, exercises, and projects to achieve design-oriented results. Working on tabletop and wheel, students explore the various techniques for making pottery, including handbuilding using soft and stiff slabs and coil building. Students may also work using the potter's wheel to combine thrown and handbuilt elements. Images of historical and contemporary pots will inspire purpose and intention. Demonstrations and discussions include the use of texture and slip application techniques, and how to marry form and surface. Students should come with a form or idea to develop.