Learn to see and compose landscape images in your own way. Students consider images that make the ordinary into the extraordinary by focusing on natural elements, from lichen and wildflowers to majestic landscapes. This is about seeking and honing one's personal vision of the landscape.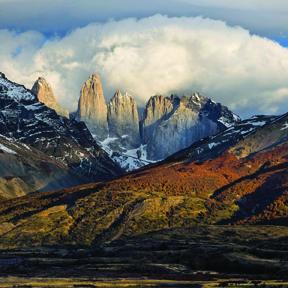 Bill Ellzey started shooting in 1965 and began making a living with his camera in 1972. He made the transition from darkroom work and slide shooting to digital photography eight years ago. The camera has taken him on assignment or for teaching to Egypt, Alaska, India, China, Japan, Mexico, Patagonia and Bhutan. His work is published nationally and internationally in books, textbooks and magazines, including National Geographic, and has been exhibited in numerous galleries and collections. www.billellzey.com
Care to explore majestic landscapes? Find out more about the Learning To See: Compositions In The Landscape workshop on our website.