Guest Faculty Lecture: Hiroki Morinoue and Michael Puryear
Sep 13, 2022 7PM-8PM
Schermer Meeting Hall
Sunday and Tuesday evenings, June through September, the Ranch features a 60-minute presentation by distinguished faculty members and Visiting Artists. These insightful talks dive into inspiration, the creative process and more.
This presentation is free and open to the public.
Registration is required for attendance. BEFORE REGISTERING, please click here and review the Health & Safety requirements for all Anderson Ranch program participants.
All on-campus workshop students will be pre-registered for this event.
Speaker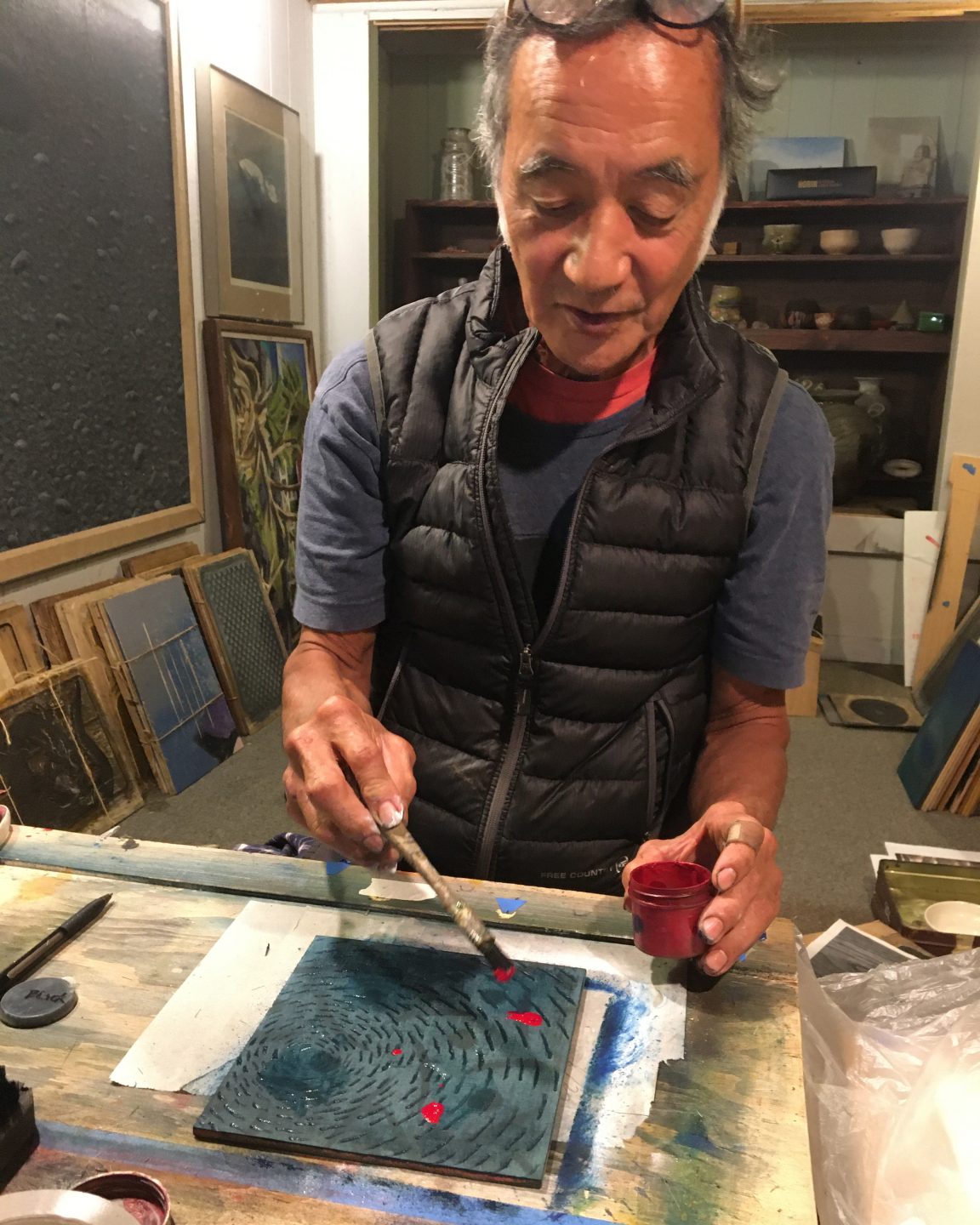 Hiroki Morinoue
Hiroki Morinoue received his BFA from the California College of the Arts. He began teaching mokuhanga at Anderson Ranch Arts Center more than 20 years ago. He has traveled to Japan for an intensive artist-in-residence program sponsored by the Mokuhanga Innovation Laboratory and attended the 2nd International Mokuhanga Conference and Satellite Program in Tokyo.
Michael Puryear
Michael Puryear has been a designer and furniture maker for over 40 years. His work has been exhibited at the Museum of Art & Design and the Mint Museum, among others, and is in the collections of the Newark Museum and the Smithsonian Museum of African American History and Culture. He lives and works in the Catskills of New York.
Other Events in this Series
Join Waitlist for Guest Faculty Lecture: Hiroki Morinoue and Michael Puryear