Anderson Ranch Arts Center is proud to share a new set of programs that will strengthen services to the regional community through Latinx arts and culture offerings.
Courtesy of a significant gift, the Ranch has developed a multi-faceted program with the goal of uniting artists and art enthusiasts around a shared interest in Latinx arts and culture. 
The programming under this initiative includes: 
Latinx Visiting Artists Program

: two artists are chosen to work in our studios and engage with our community.

Educator Workshop:

local teachers and community leaders take mini-workshops in our studios with Latinx Visiting Artists, and learn how to apply these practices to their own educational spaces. 

Latinx Art Curriculum:

 lesson plans and units have been developed around the life, work, and artistic journey of the Latinx Visiting Artists. 

Community Celebration: a Hispanic Heritage celebration with music, dance, food and culture. 
Latinx Youth Summer Workshop Scholarships

: program which invites local schools to nominate one current student to participate in an all expenses paid summer workshop.

More outreach programs in our Roaring Fork Valley community!
With this programming in place, we invite all members of our community to participate in and enjoy the shared experiences these gatherings provide.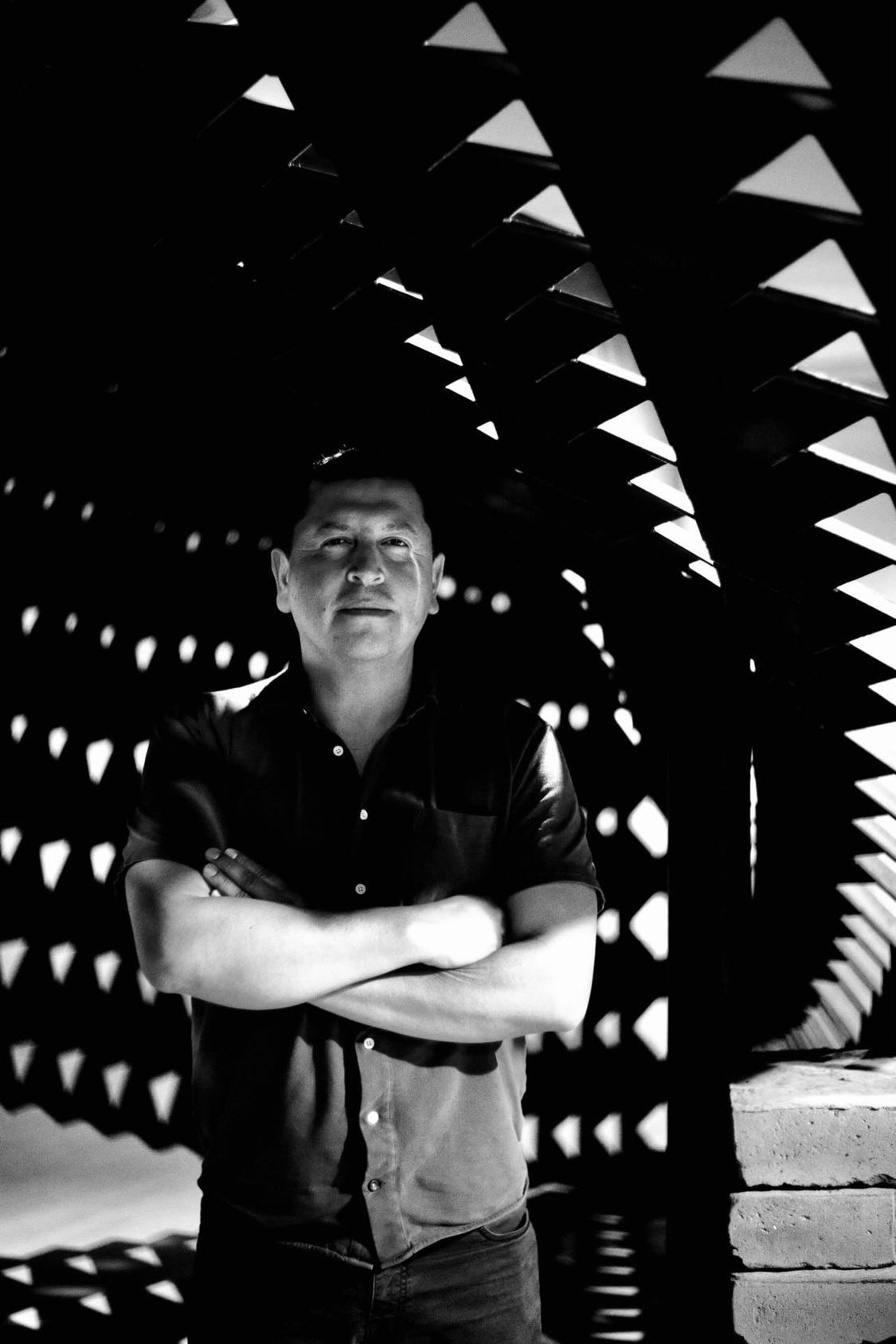 Ronald Rael
October 1 – 14th, 2023
Ron Rael is the Eva Li Memorial Chair in Architecture in the Department of Architecture in the College of Environmental Design, and is also Chair of the Department of Art Practice at the University of California Berkeley. His past leadership roles have included serving as Department Chair, Director of the Masters of Architecture, and Director of the Masters of Advanced Architectural Design programs.
He is distiguished as being both a Bakar and Hellman Fellow, and directs the printFARM Laboratory (print Facility for Architecture, Research and Materials). His research interests connect indigenous and traditional material practices to contemporary technologies and issues and he is considered to be a design activist, author, and thought leader within the topics of additive manufacturing, borderwall studies, and earthen architecture. The London Design Museum awarded his creative practice, Rael San Fratello, (with architect Virginia San Fratello), the Beazley Award in 2021 for the design of the year, one of the most prestigious awards in design internationally. In 2014 his practice was named an Emerging Voice by The Architectural League of New York—one of the most coveted awards in North American architecture. In 2016 Rael San Fratello was also awarded the Digital Practice Award of Excellence by the The Association for Computer Aided Design in Architecture (ACADIA).
Ronald Rael will be at the Ranch working as a Visiting Artist, participating in the Latinx Arts and Education Workshop.
Maria De Los Angeles
March 7 – 25 & October 5 – 10, 2023
Maria De Los Angeles is a Mexican-born, American artist who addresses ideas of migration, belonging, and identity through her drawing, painting, printmaking, and wearable sculptures. She holds an MFA from Yale School of Art (2015), a BFA from Pratt Institute (2013), and an Associate Degree from Santa Rosa Junior College (2010). Maria was awarded the Blair Dickinson Memorial Prize by Yale University (2015) for her artwork and her role within her community.
De Los Angeles has also been in residence at notable institutions such as the MASS MOCA, El Museo del Barrio, LACMA, and Mana Contemporary. In addition to multiple solo exhibitions, including at the Museum of Sonoma county in her hometown of Santa Rosa, California, De Los Angeles has recently participated in group exhibits with the Colorado Springs Fine Arts Center, Los Angeles County Museum, IPCNY, and Every Woman Biennial, among others.
Her public murals include Glen Ellen, California (2021), Sutter Santa Rosa Regional Hospital (2022), and an upcoming mural for Santa Rosa Junior College to be installed in 2023. Previously, De Los Angeles has served as faculty at Pratt Institute, Fashion Institute of Technology, and Southern Oregon University.
Maria will be at the Ranch working as a Visiting Artist, participating in the Latinx Arts and Education Workshop.
Latinx Arts and Education Workshop
October 7th, 2023 | 10am – 4pm
The Ranch is hosting a free one-day educator workshop. Local educators will meet our Latinx Visiting Artists, take a workshop with them in our studios, and walk away with a custom Latinx arts curriculum to bring back to the classroom.
Past Latinx Art Programing
Community Outreach
Anderson Ranch Arts Center is dedicated to sharing the arts with the local community and engaging the public through a variety of outreach programs including youth and school programs, scholarships, offsite public programs and community partnerships.