Code: K0101-22
O

Open to All

Subject to specific age requirements, students of any skill/knowledge level.
Light and Shadow Exploration
Jun 6 - 10, 2022
9AM-3PM
Concept
Look at the lamps in your house or the light shining through your window. Where does light come from and how does one harness it? This workshop explores light, where it comes from and how we see it in our daily lives. Students create lanterns, shadow drawings, cyanotype prints and stained "glass" along with many other light contraptions. They will also learn about the sun, stars, fire and artificial light through the exploration of the natural environment. Tissue paper, lucite, painting, wires and cardboard among many other mediums are used to create bright and beautiful works of art inspired by light! The course ends with a Light Festival, where family and friends are invited to the Anderson Ranch campus to view and share in the brilliant artworks the young artists create!
This workshop is taught by a bilingual art educator who will support our English and Spanish speaking participants through the use of both languages during instruction. 
El taller será dado por un profesor de artes profesional que apoyará tanto a nuestros participantes hispanoparlantes como a los que hablan inglés haciendo uso de ambos lenguajes durante la clase.
Exploración de luces y sombras
Observa las lámparas de tu casa o la luz que entra por tu ventana. ¿De dónde viene la luz y cómo se aprovecha? Este taller explorará la luz, de dónde viene y cómo la vemos en nuestra vida cotidiana. Los alumnos crearán linternas, dibujos de sombras, impresiones de cianotipos y "vitrales"; además de muchos otros artilugios luminosos. También aprenderán sobre el sol, las estrellas, el fuego y la luz artificial, a través de la exploración del entorno natural. El papel suave, las láminas acrílicas Lucite, la pintura, los alambres y el cartón, entre otros muchos medios, se utilizarán para crear hermosas y brillantes obras de arte inspiradas en la luz. El curso termina con un Festival de la Luz, en el que se invita a familiares y amigos, en el campus del Anderson Ranch para que vean y, ¡compartan las obras de arte brillantes que crearon los jóvenes artistas!
Faculty
Olivia Martinez
Youth and Community Engagement Manager
Olivia was raised in San Francisco, California, and graduated from Colorado College in 2020 with a B.A. in Education and minors in Southwest Studies and Spanish. She has worked at the Denver Art Museum and Colorado Springs Fine Arts Center at Colorado College and is also a certified Colorado Environmental Educator. Olivia completed her Master's in Teaching at Colorado College with a focus on Elementary Education in 2021. When not working with young people she is always looking for good food, creating, and cruising around on her bike. Preferred Pronouns: She/Her
Join Waitlist for Light and Shadow Exploration
Lodging & Meals
Housing is limited and includes shared and private lodging options. Reservations will be managed on a first-come, first-served basis. The earlier you reserve housing, the better your chance of receiving your preferred option. Please note: Workshop costs do not include accommodations. There is no housing or meals available for Fall Studio Sessions Studio Practice programs.
We have established a Business Safety Plan with added layers of precaution that prioritize the health and safety of our staff, students, faculty and guests while continuing to provide you with the Anderson Ranch experience that you know and enjoy.
The Ranch Café meal plan that is included with Room and Board fees strives to provide healthy, creative meals that will nourish your artistic creativity. The meal plan includes 5 days of continental breakfasts that will include a hot offering, 5 lunches with a selection of offerings, and 5 dinners.
Health & Safety
Beginning February 2023, Anderson Ranch will no longer require proof of Covid-19 vaccination for studio and artistic program participants. For your own safety as well as the safety of our community, we highly encourage all program participants to be up to date with their vaccinations for COVID-19 as well as the flu vaccine. We also encourage you to carry health and traveler's insurance.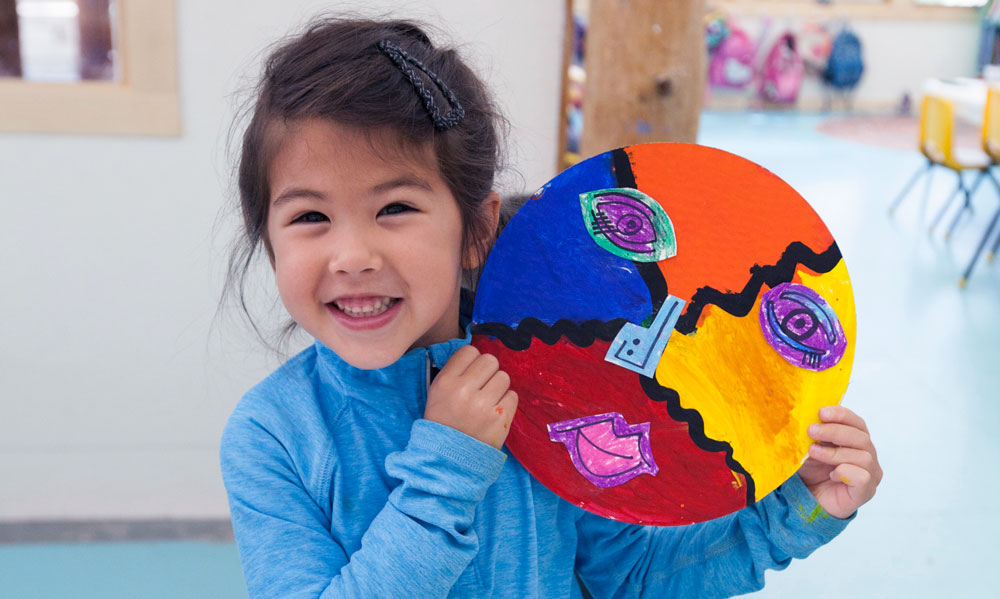 Child & Teen Scholarships
Applications for scholarship support are encouraged. Specific scholarships are funded by Ranch supporters, both individuals and foundations, either through endowed funds or special gifts.
Learn More
You Might Also Be Interested In>