Code: D1019-22
O

Open to All

Students of any skill and knowledge level.
Portrait and Figure in Watercolor: Curiosity and Awareness
Aug 8 - 12, 2022
9AM - 5PM
Concept
Bring the face and figure to life with the transparency and immediacy of watercolor. This extremely expressive media can also be highly controlled. Students work from life as well as photographic sources in this deceivingly direct paint medium. With daily demonstrations and a series of simple and accessible studio exercises, students develop skills controlling resoluble colors, reserving and pulling back highlights and maintaining brilliant and delicate tones that are unique to water-based media. Participants focus on capturing the essence of the portrait and figure through taking time to look and record what we see.
Media
Under-drawing in pencil and light brushwork, using a transfer grid, stretching/flattening larger paper, transparent gum-based colors in tube and cake form, gouache, wet and dry-brush, the laying of tint washes, scumbling, fine tone modulation.
Supply List
Faculty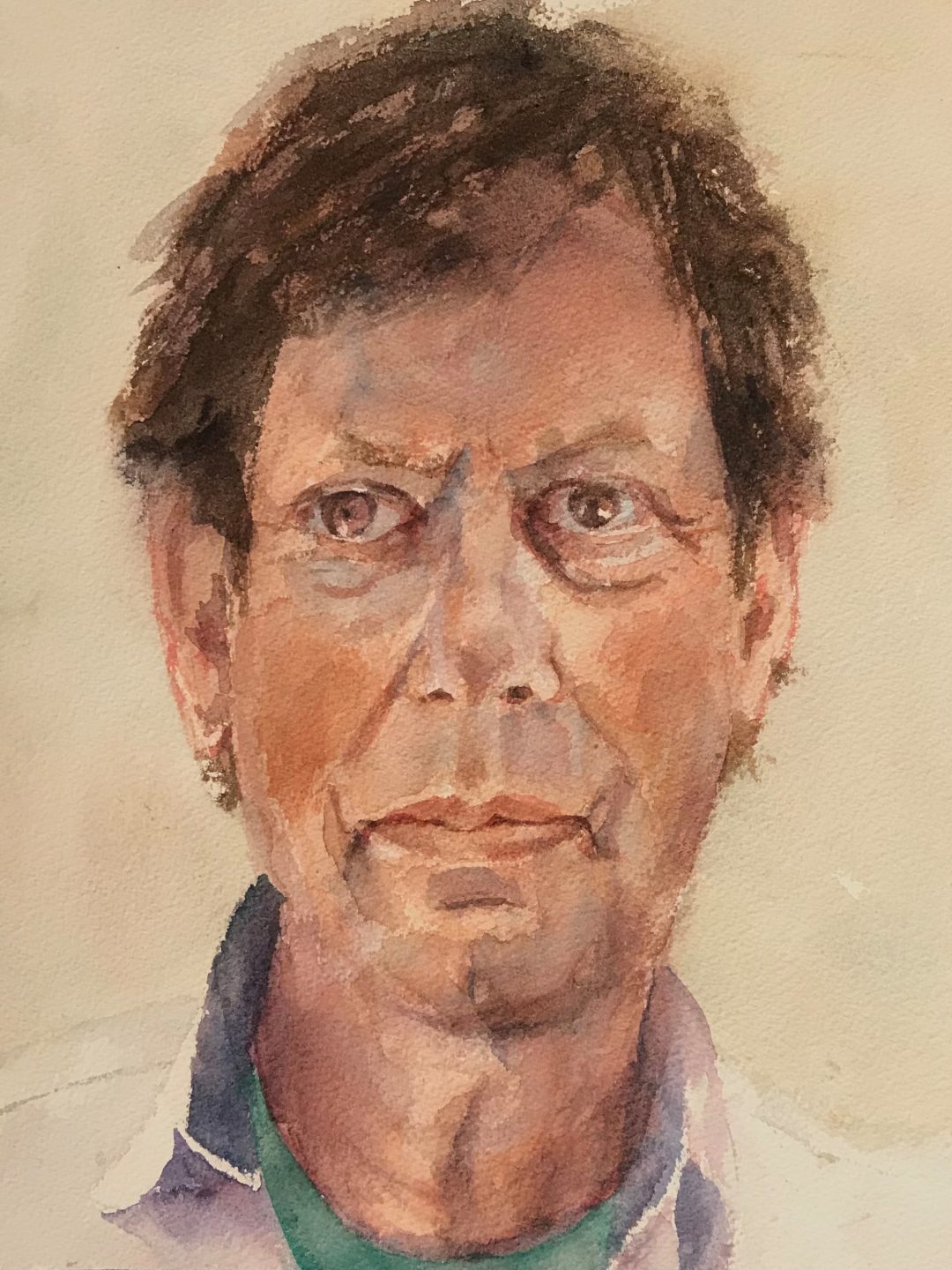 Brian Shure
Master Printer and Director, Anderson Ranch Editions
Brian Shure is represented by Planthouse Gallery in New York, where he curated the 2018 show Bathing. He has taught at RISD, Brown, and Cornell and conducted classes in China, Japan, Mexico, and Germany. He is Master Printer, director of Anderson Ranch Editions, and chair of the Patton-Malott Gallery at Anderson Ranch.
Join Waitlist for Portrait and Figure in Watercolor: Curiosity and Awareness
Painting & Drawing
Make, reflect, consider, engage—these are all critical elements of the Painting and Drawing workshops at Anderson Ranch. Our exceptional workshops combine focused, hands-on art making with critical feedback for artists of all levels. Painting and Drawing guest faculty are phenomenal artists and educators with experience supporting students by offering technical knowledge and encouragement.
The bright, natural light of the Wyly Painting and Drawing Building provides an inspiring environment where students can explore and expand their artistic practice. Our facilities are equipped with individual worktables, wall space, easels, rolling palettes, odorless solvents, a wide range of hand and power tools, computer access with Adobe software, wi-fi, printing, scanning, and projection capabilities. Spend a week here— or several—and engage in a variety of activities that will fuel your practice throughout the year.
Supply List
Many of the items you'll need are available in the ArtWorks Store. Please click "View Full Supply List" to see a comprehensive list of items you'll need for this workshop.
Arches Watercolor Block
Watercolor Paper
Gansai Tambi Watercolor Set
Gouache
Lodging & Meals
Housing is limited and includes shared and private lodging options. Reservations will be managed on a first-come, first-served basis. The earlier you reserve housing, the better your chance of receiving your preferred option. Please note: Workshop costs do not include accommodations.
We have established a Business Safety Plan with added layers of precaution that prioritize the health and safety of our staff, students, faculty and guests while continuing to provide you with the Anderson Ranch experience that you know and enjoy.
The Ranch Café meal plan that is included with Room and Board fees strives to provide healthy, creative meals that will nourish your artistic creativity. The meal plan includes 5 days of continental breakfasts that will include a hot offering, 5 lunches with a selection of offerings, and 5 dinners.
Anderson Ranch is closely following local and national health and safety guidance. Beginning February 2023, Anderson Ranch will no longer require proof of Covid-19 vaccination for studio and artistic program participants. For your own safety as well as the safety of our community, we highly encourage all program participants to be up to date with their vaccinations for COVID-19 as well as the flu vaccine. We also encourage you to carry health and travelers insurance.
Studio and artistic program participants are required to show proof that they have received the complete Covid-19 vaccine (i.e., two weeks have passed after receiving the second dose of either the Moderna or Pfizer MRNA vaccines or the single-dose Johnson & Johnson vaccine). Additionally, if six months have passed since completing the Moderna or Pfizer series or two months have passed since receiving the J & J vaccine, then a booster is also required. Ideally the booster would have been administered at least two weeks prior to coming to Anderson Ranch.
Click here for additional health and safety information.
Scholarships & College Credit
Making Art Accessible
Applications for scholarship support are encouraged. Specific scholarships are funded by Ranch supporters, either through endowed funds or special gifts.
Many colleges and universities offer college credit for workshops taken at Anderson Ranch. Click below to learn more.
Learn More
You Might Also Be Interested In>