Code: S0606-23
O

Open to All

Students of any skill and knowledge level.
Skateboard Construction and Design
Jul 10 - 14, 2023
9AM-3PM
Concept
This hands-on workshop for teens explores state-of-the-art techniques in skateboard design and construction, giving every participant the opportunity to create their own unique, functional skateboard. We begin with modeling finger boards and miniature skatepark features using 3-D software and 3-D printers. For the final project, students learn essential techniques in mold making, vacuum press bent lamination, laser cutting, and stencil work. Students walk away from the workshop with an introduction to general tools, equipment and software, and with a fully completed skateboard, ready for shredding at the local park.
Media
Meshmixer, Tinkercad, 3-D Printing, laser cutting, CNC router, vacuum press lamination, mold-making, jig saw, sanding, painting and design
Supply List
Faculty
Teddy Andriese
Studio Coordinator, Sculpture
Teddy Andriese is an artist focusing on functional and sculptural furniture, made primarily from wood and metal. He received his BFA with a concentration in Furniture Design and Woodworking from Northern Michigan University in 2020 and is the Studio Coordinator of Sculpture at Anderson Ranch Arts Center. Preferred pronouns: he/him
Emil Gorman
Studio Coordinator, Digital Fabrication
Emil Gorman is the Studio Coordinator for Digital Fabrication. He is an artist and designer with a passion for furniture and the implementation of sustainable materials. He received a BFA with a concentration in Human-Centered Design at Northern Michigan University. Preferred Pronouns: He/Him
Join Waitlist for Skateboard Construction and Design
Sculpture
Express your creativity and vision by exploring the limitless art of sculpture. At Anderson Ranch, our sculpture program offers a vibrant spectrum of workshops that reflect a variety of studio practices. At the confluence of tradition and technology, these programs are material and technique-rich, ranging from classical metal fabrication to experimental digital production.
Students work in communal and interactive studios designed for all levels of experience, supporting traditional and nontraditional methods. The sculpture studios are fully equipped with advanced machinery and offer additional outdoor covered workspace.
Our renowned sculpture faculty work closely with students through critical discussions, material demonstrations and individual assistance. Instructors encourage exploration and experimentation, emphasizing process and idea development. We complement this with a focus on process and sound construction. You leave with far more than finished pieces—you walk away with the tools and inspiration required to elevate your studio practice.
Supply List
Many of the items you'll need are available in the ArtWorks Store. Please click "View Full Supply List" to see a comprehensive list of items you'll need for this workshop.
Lodging & Meals
Housing is limited and includes shared and private lodging options. Reservations will be managed on a first-come, first-served basis. The earlier you reserve housing, the better your chance of receiving your preferred option. Please note: Workshop costs do not include accommodations. There is no housing or meals available for Fall Studio Sessions Studio Practice programs.
We have established a Business Safety Plan with added layers of precaution that prioritize the health and safety of our staff, students, faculty and guests while continuing to provide you with the Anderson Ranch experience that you know and enjoy.
The Ranch Café meal plan that is included with Room and Board fees strives to provide healthy, creative meals that will nourish your artistic creativity. The meal plan includes 5 days of continental breakfasts that will include a hot offering, 5 lunches with a selection of offerings, and 5 dinners.
Health & Safety
Beginning February 2023, Anderson Ranch will no longer require proof of Covid-19 vaccination for studio and artistic program participants. For your own safety as well as the safety of our community, we highly encourage all program participants to be up to date with their vaccinations for COVID-19 as well as the flu vaccine. We also encourage you to carry health and traveler's insurance.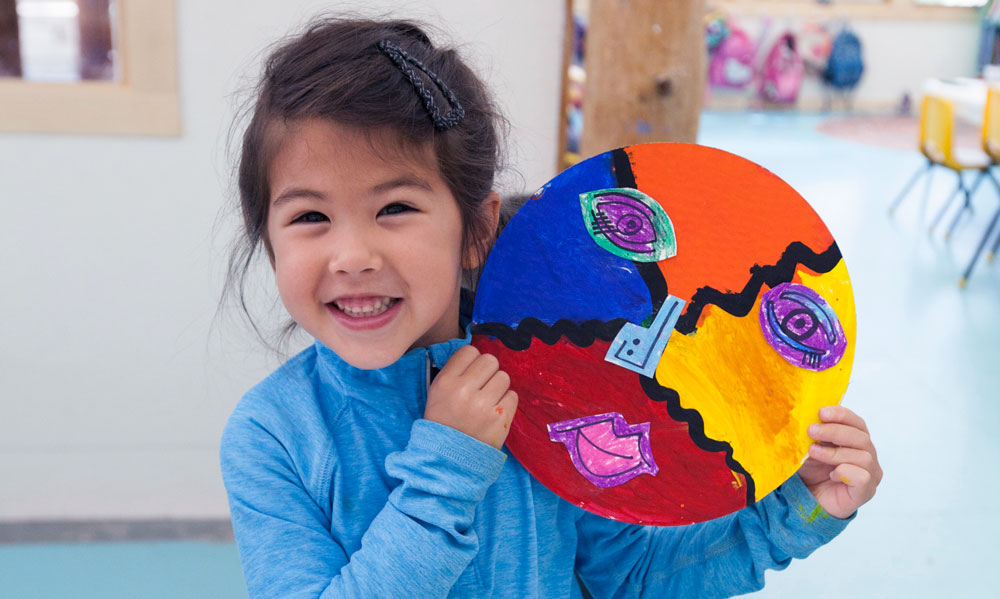 Child & Teen Scholarships
Applications for scholarship support are encouraged. Specific scholarships are funded by Ranch supporters, both individuals and foundations, either through endowed funds or special gifts.
Learn More