Code: S1010-23
O

Open to All

Students of any skill and knowledge level.
Abstracting Architecture: Techniques of Sculptural Construction
Aug 7 - 11, 2023
9AM-5PM
Concept
This small-scale sculpture course explores the intersections between architecture and sculpture. We reconsider and recreate the properties, sensations, and language surrounding familiar sites, major architectural works, and historical structures at tabletop scale using economical construction methods with basic wood, steel, foam, epoxy, and mixed-media assembly. We consider armatures and framing, achieving structural stability, modular units, color, light, and context. Tools and materials are stretched to their limits to achieve what may seem physically impossible, and methods taught in the course remain achievable long after its conclusion.
Media
Cardboard, steel, wood, foam, mixed media, epoxy model making, finishing and coloration techniques
Supply List
Faculty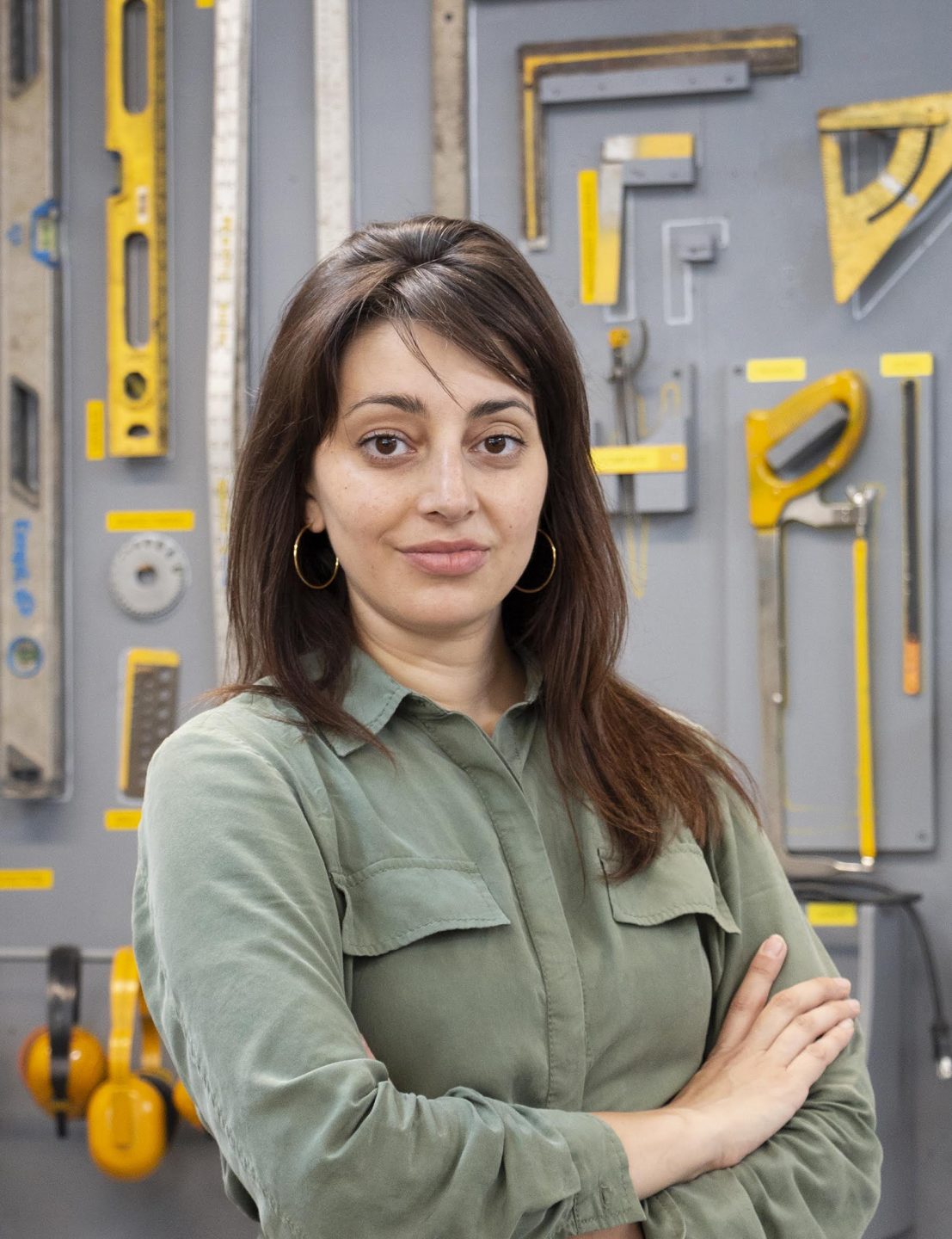 Sarah Tortora
Sarah Tortora lives and works in New York City. She received an MFA from the University of Pennsylvania and attended residencies at Skowhegan, the MacDowell Colony, and Ox-Bow School of Art. Her work has been on view at Camayuhs (Atlanta), Tiger Strikes Asteroid (New York and Los Angeles), and Ulterior Gallery (New York).
Join Waitlist for Abstracting Architecture: Techniques of Sculptural Construction
Sculpture
Express your creativity and vision by exploring the limitless art of sculpture. At Anderson Ranch, our sculpture program offers a vibrant spectrum of workshops that reflect a variety of studio practices. At the confluence of tradition and technology, these programs are material and technique-rich, ranging from classical metal fabrication to experimental digital production.
Students work in communal and interactive studios designed for all levels of experience, supporting traditional and nontraditional methods. The sculpture studios are fully equipped with advanced machinery and offer additional outdoor covered workspace.
Our renowned sculpture faculty work closely with students through critical discussions, material demonstrations and individual assistance. Instructors encourage exploration and experimentation, emphasizing process and idea development. We complement this with a focus on process and sound construction. You leave with far more than finished pieces—you walk away with the tools and inspiration required to elevate your studio practice.
Supply List
Many of the items you'll need are available in the ArtWorks Store. Please click "View Full Supply List" to see a comprehensive list of items you'll need for this workshop.
Lodging & Meals
Housing is limited and includes shared and private lodging options. Reservations will be managed on a first-come, first-served basis. The earlier you reserve housing, the better your chance of receiving your preferred option. Please note: Workshop costs do not include accommodations. 
We have established a Business Safety Plan with added layers of precaution that prioritize the health and safety of our staff, students, faculty and guests while continuing to provide you with the Anderson Ranch experience that you know and enjoy.
The Ranch Café meal plan that is included with Room and Board fees strives to provide healthy, creative meals that will nourish your artistic creativity. The meal plan includes 5 days of continental breakfasts that will include a hot offering, 5 lunches with a selection of offerings, and 5 dinners.
Scholarships, College Credit & Discounts
Making Art Accessible
Applications for scholarship support are encouraged. Specific scholarships are funded by Ranch supporters, either through endowed funds or special gifts.
Many colleges and universities offer college credit for workshops taken at Anderson Ranch. Discounts are available for students and teachers.
Learn More
You Might Also Be Interested In>