Participant Awards
Participants in The Center have received numerous prestigious awards for their work following their time in this marquee program at Anderson Ranch. These world-renowned achievements include honors in the following:
Amber Bracken: World Press Photo of the Year 2022
Amber Bracken: World Press Photo 1st Place Contemporary Issues
Rosem Morton: Leica Women Foto Project Award Winner, 2022
September Bottoms: Leica Women Foto Project Award Winner, 2022
Jackie Molloy: recipient of the VII Leica Women's Mentorship, 2022
Rebecca Kiger and Amr Alfiky featured in Time's Top 100 Photos of 2021
Salwan Georges:

Photographer of the Year, Pictures of the Year International, 2021
Pulitzer Prize for Explanatory Journalism, winner, 2020
Pulitzer Prize for Public Service, finalist, 2020
Gerald Loeb Award for International Business Reporting, finalist, 2020
WHNPA, Picture Feature Story, winner, 2019 & 2020
Pulitzer Prize for Explanatory Journalism, finalist, 2019
PDN's 30 New and Emerging Photographers to Watch, 2017
Michigan's Emmy Award, winner, 2017
Michigan's Press Photographers Association Multimedia Photographer of the Year, 2016

Amr Alfiky and September Bottoms: NY Times Photography Fellowship recipients, 2020
Maria Contreras Coll: National Geographic Explorer grantee, 2020
Sebastian Hidalgo: National Geographic Explorer grantee, 2019
Arati Kumar-Rao: National Geographic Explorer grantee, 2019
Yu Yu Myint Than and Elias Williams: Magnum Foundation Photography and Human Rights Fellowship, 2017
Topics in Painting: Studio Practice and Critique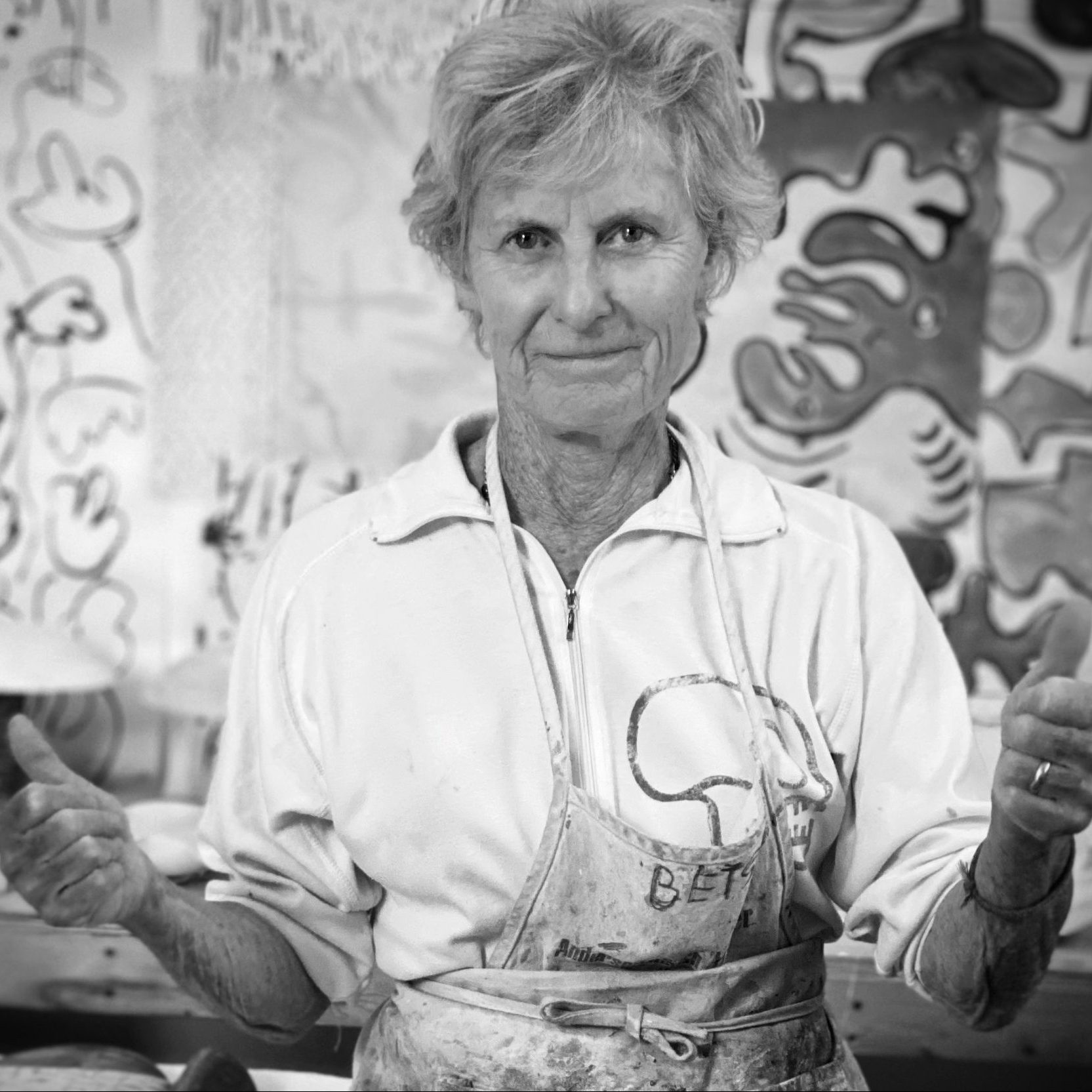 Betsy Chaffin
For Betsy Chaffin art has been a long-standing passion.  It was not the classroom of an MFA program that formed the philosophy and basis of her work; but the good fortune of participating in workshops at Anderson Ranch conducted by some of the country's leading artists and art educators including Roy Dowell, John Gill, Jane Hammond, Holly Hughes, Roberto Juarez, and James Surls. These intense workshops provided an opportunity to spend quality time with the instructing artist.
Chaffin is now in her first year of participating in The Center for Advanced Mentored Studies at Anderson Ranch, a three-year program with master faculty artists, Holly Hughes and Shahzia Sikander.  " This is a remarkable opportunity to engage in a critical dialogue to push my own studio practice.  Shazia and Holly have already provided an amazing context of critical thinking and positive energy."
She works in a variety of forms including painting, collage, ceramics and photography.  Her work is included in private collections throughout the United States.  She lives and has studios in Spring Island, South Carolina and Basalt, Colorado.  Betsy has twice been invited to be a Visiting Artist at the American Academy in Rome and she was selected to participate in the Residency Program at the Anderson Ranch Arts Center.
Elizabeth Chapin
Elizabeth Chapin is a Contemporary American portrait artist whose mixed media work explores and deconstructs ideas of archetypes, anxiety, gender roles and the status quo through an anthropological lens. Chapin's background as a traditional portrait artist has evolved, incorporating materials like undulating fringe, plexiglass, silk and tulle rues, neon and LED, onto stued canvas. These dynamic elements turn a flat painting into a 3D manifestation.
Born in Jackson, MS, Chapin received her BFA at the University of Virginia and has also studied at The Parson School of Design in Paris. Her work has been exhibited extensively across the United States including in New York, NY; Austin, TX; New Orleans, LA; Nashville, TN; and Jackson, MS, among others. In 2020, she was awarded a residency in Florence, Italy, through Feminist Art Collective Toronto. In 2022 she was invited to participate in an intensive 3 year mentorship program under the internationally acclaimed artists Shahzia Sikander and Holly Hughes. Also, in 2022, Chapin was chosen for a seven-week solo exhibition at Women and their Work, a catalyst for contemporary art in Texas. Her work has been featured on platforms such as Whitewall, Forbes Magazine, Design Milk, Luxe and Artsy, among others.
Her most recent body of work, Banishment of Solitude, explores how archetypal and foundational myths inform women's responses to themselves and each other irl and online. Using a frame of Greek, Sumerian, Egyptian and biblical stories, Chapin deconstructs the crafted identities we present to the world, likening social media to an ongoing religion of both self creation and self exile. First exhibited at Martine Chaisson Gallery in 2021, Banishment of Solitude is the artist's first body of work that pushes the bounds of what defines painting, stung the canvas to create 3-dimensional environments, many of which are lit, contain secret pockets and aromatic features. Chapin lives and works in Austin, TX.
Larry Frank
Larry Frank is a co-owner of Madison, WI-based Frank Productions, a producer of live music events in clubs, theaters, arenas and stadiums in the United States and Canada.  National touring clients include a diverse group of performers including Metallica, Red Hot Chili Peppers, Elton John, Bruce Springsteen and many more.  
In his capacity as a company founder and drawing on his 40 years of concert promotion experience, Larry coaches and advises the company's Presidents in the art of booking performers, negotiating contracts with venues and interacting with agents and managers.
Larry was the visionary behind the design and construction of The Sylvee, a nationally recognized state-of-the-art concert venue in Madison, WI. While designing the Sylvee, Larry also provided the vision and design concept for the Frank Productions office space attached to the Sylvee.  This office has been recognized by the community as a cool, open and collaborative space that promotes new and innovative ideas.
In the past 35 years, Larry has designed, renovated and restored 7 personal homes, testing the patience of his wife and children but always delighting them with the results.  
While over-achieving in his professional and personal life, Larry also maintained a personal art studio where he explored all the visions in his head and taught himself how to translate those visions to a canvas.   
Pamela Joseph
Pamela Joseph is a multi-media artist who lives and works in Aspen, Colorado. Her paintings and sculptures address ideas of feminist critique and socio political issues with a sense of humor and historical incisiveness. Her work was described as "well-executed, powerful and edgy" by the Colorado Council on the Arts, who awarded her a Visual Arts Fellowship in 2001. She was subsequently selected as a Visiting Artist at the American Academy in Rome in 2003 and 2004. Francis M. Naumann Fine Arts in New York City represented Joseph from 2007 until the gallery's closing in 2019. In the fall of 2021 she
exhibited bas-relief sculptures of mask/headdresses called Radical Beauty at the Michael Warren Contemporary in Denver. An interview with Juxtapoz magazine about the exhibit is at
https://www.juxtapoz.com/news/sculpture/radical-beauty-mask-veils-headgear-pamela-joseph-michael-
warren-contemporary-denver/?utm_source=leadBarContent&utm_medium=direct
Also The Censored Series of paintings addresses the obliteration of any nudity by famous artists in art books produced in Iran. Images from "Censored" are featured in The Artist, the Censor and the Nude: A Tale of Morality and Appropriation (DoppelHouse Press, 2017). Joseph has exhibited nationally and internationally in locations including New York, Los Angeles, Paris, Barcelona, and Beijing. Her work is in the collections of the Fort Wayne Museum of Art, Fort Wayne, Indiana; Colorado University Art Museum, Boulder; the University of New Mexico, Albuquerque; the National Art Museum of China, Beijing; the School of Art and Design at Alfred University, Alfred, New York; Fairfield University in Fairfield, Connecticut; the General Services Administration and Henry Schein Inc., New York among others.
Kim Manfredi
Kim Manfredi graduated from Maryland Institute College of Art (MICA) with a BFA in 1988 and then worked as a skilled decorative painter for many years. She returned to MICA and graduated with an MFA in Fine Art in 2009 and moved to the Palm Springs area in 2016. 
Kim' s artwork examines how todays crisis of identity, anxieties over humanity's effect on our planet, and an urgent sense of surviving have complicated our fluency with desire. She is an enthusiastic cyclist who rides daily with her biking community through the valley and into the mountains. These journeys power her artistic vision and provide the raw materials for new paintings. 
After graduating MICA, she was represented by C. Grimaldis Gallery, 2009 – 2013 and has attended residencies at the Vermont Studio Center, VCCA, Maryland Art Place and most recently a portfolio reviewed workshop at Anderson Ranch. Kim is represented by Slate Contemporary in the bay area exhibits at various venues in the Coachella Valley. Kim is a founder of the Desert Open Studios Tour.
Randy Jayne Rosenberg
I bring to my work more than 30 years' experience as an artist, contemporary art curator, art therapist and art educator. I have provided curatorial and art consulting services to a range of international and cultural organizations, including Art Works for Change, The Natural World Museum, the Dalai Lama Foundation, United Nations, The World Bank, International Finance Corporation and the Carnegie Endowment for International Peace. I hold a Master of Art Therapy degree (George Washington University) and a Master of Fine Arts degree (University of Maryland).
I have been exhibiting my artwork internationally since 1998.
Nirali Shah
Having spent the first half of my life in India and the second half in the United States after immigrating here, I straddle American and Indian cultures which my works reflect through the vast array of personal vocabulary created by the influences and imprints including from the folk art of rural India to the modern, capitalist world of logos and graphic design. With my bachelors in Commercial Art and Masters in Fine Art, I seek harmony and connection between my two identities by usually using gouache, collage, and extensive golf leaf to create works that reveal balances/ tensions between religions, environments, and lifestyles. My artistry aims to protect the complexity of individuals, and inspire every individual to seek challenges of diverse identities rather than uniformity.
Laura Sharp Wilson
Laura Sharp Wilson is a multimedia artist whose practice is focused on painting, sculpture,  outdoor installation, public art and  performance art.  Wilson's paintings are distinguished by rendering with acrylic paint and graphite on mulberry paper adhered to a wood panel.  Textiles and surface pattern design have long been a huge influence on the artist and are an element in her installations, and performances. 
Laura Sharp Wilson's current work explores intersections: between humans and the botanical, and overlaps amongst human identities in contemporary American society.  These ideas are illustrated with floral forms, patterns, cords, ribbons, knots, weaving, bound, cosseted and ensnared shapes, chains and strands of beads. 
Laura received a BFA from Carnegie Mellon University where she was particularly inspired by teachers  Sam Gilliam and Susanne Slavick.  The artist studied surface pattern design at North Carolina State University and served as an apprentice at the Fabric Workshop in Philadelphia. Wilson received an MFA from the University of North Carolina, Chapel Hill. In 2018 the artist was a resident at the Golden Foundation. 
In 2016 Laura's terrazzo floor design  "Thread, Strand, Rope and Yarn" was installed in the Eccles Theater in downtown Salt Lake City.  Her solo exhibition "From the Dining Room Table" is currently on display at McKenzie Fine Art in New York. Wilson's installation "We Don't Understand" is included in the Utah Statewide Annual at Ogden Contemporary Arts in Ogden, Utah.  "Chiasma" , a solo exhibition of new work by the artist was on  display this past  summer at Granary Arts in Ephraim, Utah. 
Wilson was born in San Juan, Puerto Rico in 1965 and grew up in northern New Jersey and New York city.  The artist lives and works in Salt Lake City, Utah.            
Tricia Townes
Tricia is a painter who lives in Nashville, TN.  She has taught at Tennessee State University since 2019.  Her practice includes abstract design-based works, figurative pieces, and landscapes.   Tricia has had several solo shows and has been included in many group exhibitions.  She has participated in various art residencies, including those at Skowhegan, MassMoCA, The Fine Arts Work Center, and The Vermont Studio School.